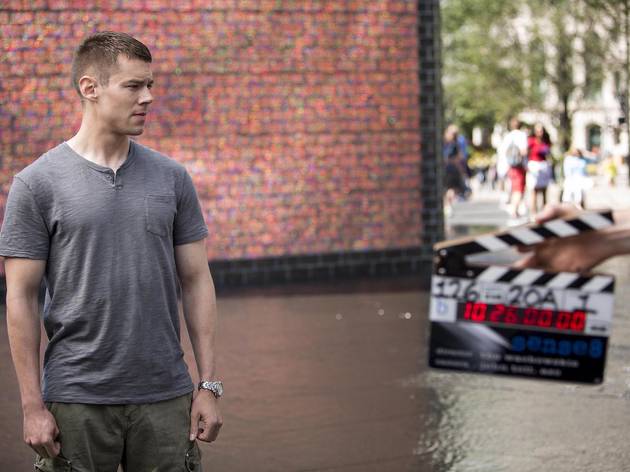 The 24 best Chicago TV shows
We paged through the 'TV Guides' of our memories to rank the best TV series with Chicago ties
Television production in Chicago is booming: NBC's Chicago Fire franchise shows no signs of letting up, Showtime's The Chi was renewed for a second season before its first was done, and a handful of pilots are gearing up to shoot in the city this spring.
With the hype around The Chi's debut coinciding with the long-running ER's arrival on Hulu, we realized that we have just as many opinions about the best Chicago TV shows as we do about the best Chicago movies.
A few ground rules: We only included shows that were distributed nationally—so no Check, Please!, Wild Chicago or Chic-a-Go-Go, much as we love them. Shows had to be either made in Chicago or set in Chicago (if not both!), and we tried to take into consideration the programs' cultural impact (hello, Oprah), overall quality, and a more amorphous factor: their "Chicago-ness." But of course, like any such list, ours is meant to start arguments.
The best of Chicago on TV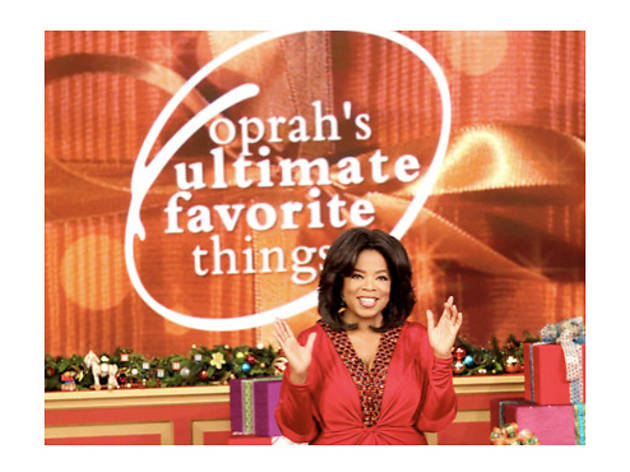 1. The Oprah Winfrey Show
1986–2011
The Queen of All Media has moved on, but for 25 years the Oprah show kept Chicago in the daytime spotlight (and in a good light—sorry, Springer). Stars made the trek to the Midwest for her audience, and making Harpo Studios a tourist destination helped kickstart the revitalization of the West Loop.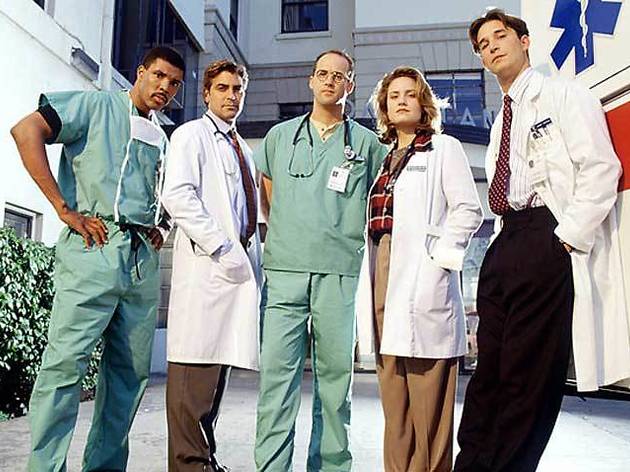 1994–2009
This Must-See TV stalwart's recent arrival on Hulu has spurred renewed appreciation for its strong ensemble aesthetic—character development never took a backseat to medical stories-of-the-week. The show may have only filmed occasional exteriors in the city, but the Chicago setting was never an afterthought, either.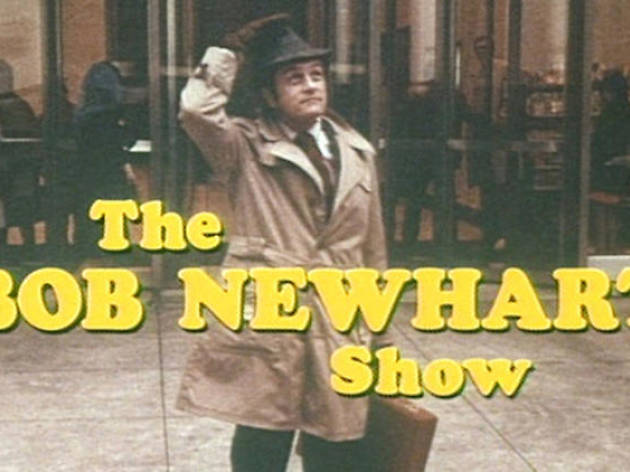 1972–1978
Newhart, a Chicago native who graduated from St. Ignatius College Prep and Loyola University, set his first sitcom in the city, where his psychologist character had a practice on the Mag Mile and lived in Edgewater—even if the show's opening credits had him taking a bizarrely roundabout route home.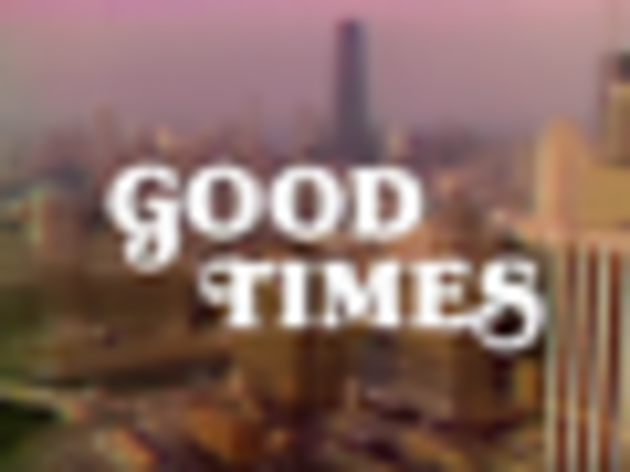 1974–1979
This classic Norman Lear sitcom announced its real-world grounding right in its opening sequence, as the camera panned across the John Hancock Center and Merchandise Mart before zooming in on the Cabrini-Green Homes, the CHA projects where the Evans family made their way when they could.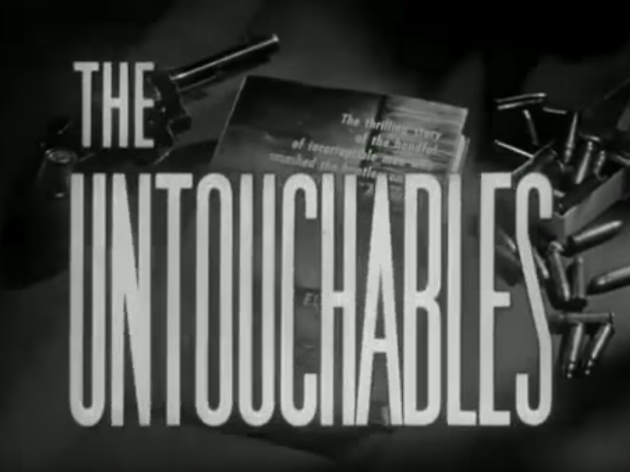 1959–1963
A pre–Unsolved Mysteries Robert Stack won an Emmy playing Eliot Ness in the first big hit to be set in Chicago, which followed a fictionalized version of the Prohibition-era crimefighting squad. The show's role in cementing Chicago's overidentification with the image of machine-gun-toting gangsters can't be quantified, but it almost certainly played a part.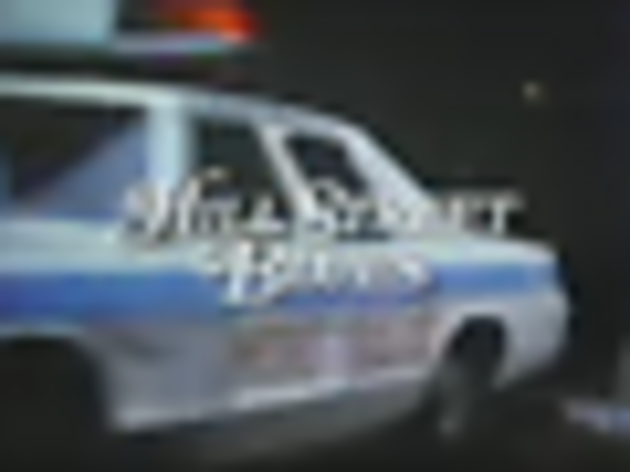 1981–1987
It's true, this seminal cop show went out of its way to never have any character name the city it took place in, and the official line was it was an amalgam of Chicago, Pittsburgh and Buffalo. But Hill Street used the century-old Maxwell Street CPD station for establishing shots, its squad cars matched Chicago Police markings down to the city flag on the rear fenders, and it gave Second City alum Betty Thomas a role that netted her seven consecutive Emmy nominations for best supporting actress in a drama. We'll claim it.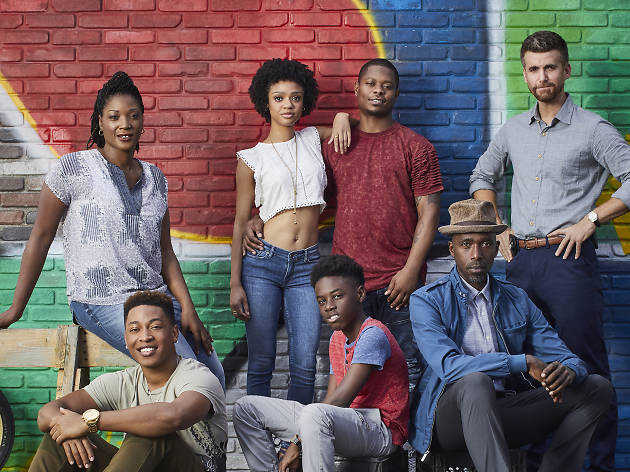 Photograph: Mathieu Young
2018–
Lena Waithe's new show only debuted this year, but its portrayal of the rippling effects of a shooting on a South Side neighborhood immediately felt truthful and complex, even when its geography is confusing. That Showtime invested in shooting entirely in the city—unlike its previous Chicago-set series—helped give it an authentic vibe.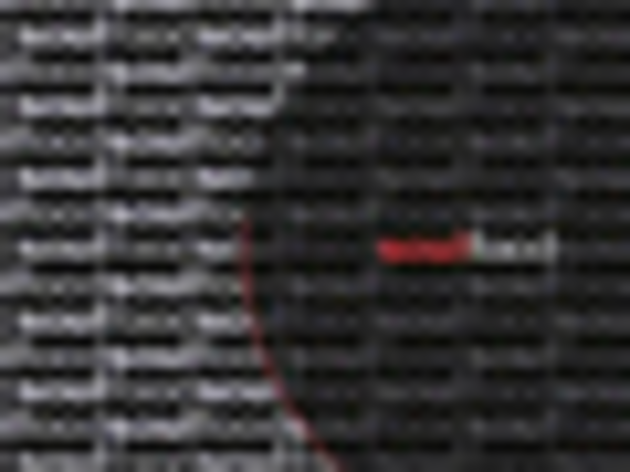 2000–2004
Spinning out of Columbia College Chicago alum George Tillman Jr.'s 1997 feature film about a South Side family, this Showtime series became the longest-running black drama on TV. It won the NAACP Image Award for best TV drama in three of its five seasons.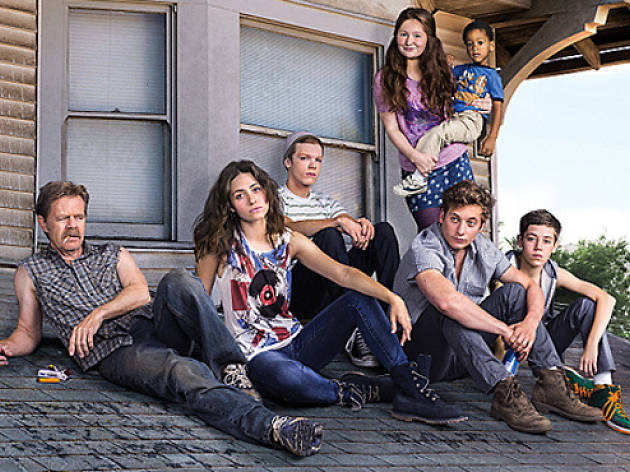 2011–
Adapted from the British series of the same name, this drama about the deeply dysfunctional, rough-and-tumble Gallagher clan is Showtime's longest running scripted series. Like producer John Wells's previous hit ER, Shameless only shoots exteriors in the city a few weeks out of the year. But at nine seasons in, it feels like a regular presence.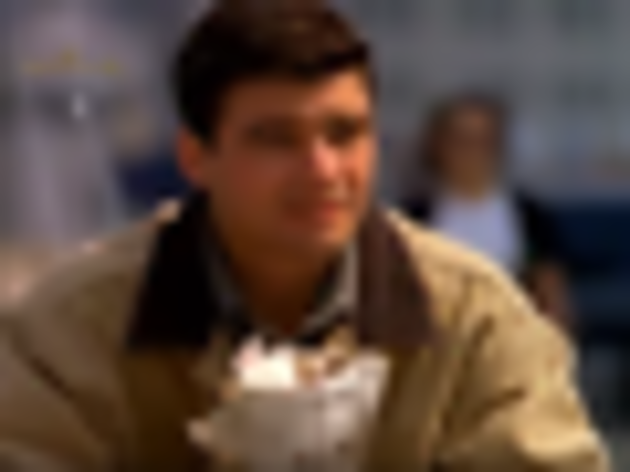 1996–2000
A pre–Friday Night Lights Kyle Chandler starred in this sweet late '90s series on CBS, as a man who mysteriously received the next day's edition of the Chicago Sun-Times every morning and tried to prevent the bad-news headlines from coming to pass. Because production was based in the city and the format called for a new storyline every week, the show is packed with recognizable locations and actors from Chicago's theater and comedy scenes.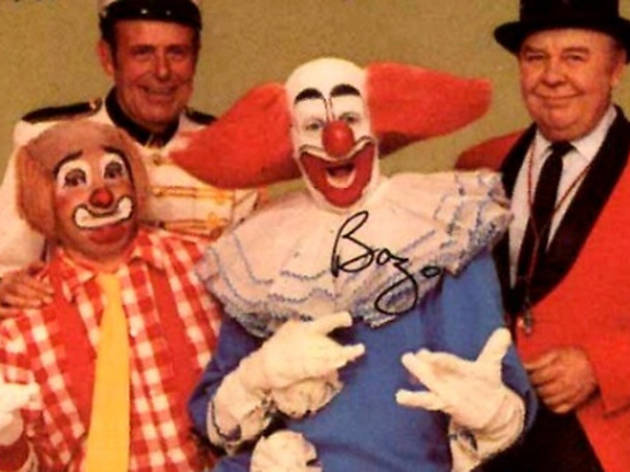 1960–2001
Bozo the Clown was a franchised property—local TV stations across the country produced their own versions of the kiddie show in the live-television era. But Chicago's version (which also aired as The Bozo Show and The Bozo Super Sunday Show) achieved nationwide reach after WGN became a cable "superstation" in the late 1970s; the waiting list to attend a taping soon stretched 10 years long, and any kid who actually got to play the Grand Prize Game is probably still dining out on the story.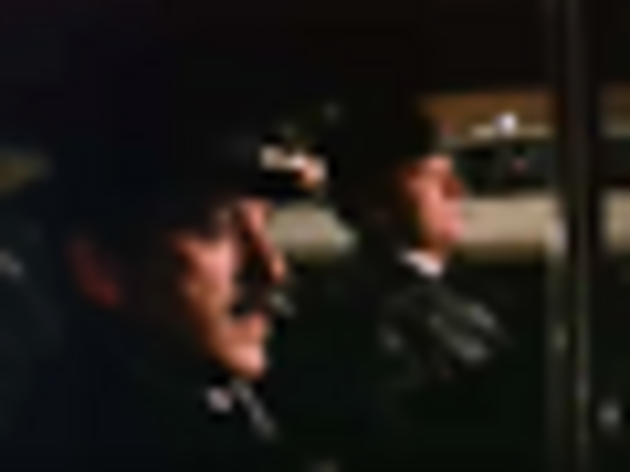 1986–1988
Created by Chicago native Michael Mann, Crime Story isn't as widely remembered as Mann's concurrent hit Miami Vice. But this serialized drama (highly unusual for the time), which starred former Chicago cop Dennis Farina as a Chicago cop pursuing an Outfit guy in the 1960s, was influential in its storytelling. As Lee Bey wrote in the Reader last year, "from the locations to the dialogue, nothing quite as quintessentially Chicago… has been filmed here since." And remarkably, it's still available on DVD.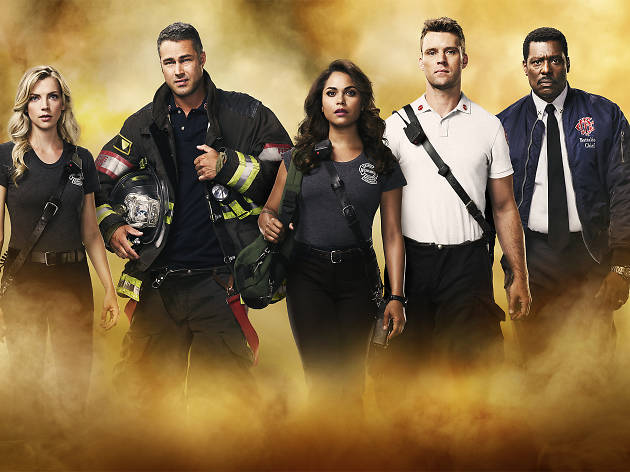 Photograph: courtesy NBCUniversal
13. Chicago Fire/Chicago PD/Chicago Med
2012–
Dick Wolf's post–Law & Order empire has turned into very good business for Chicago. Even if they can sometimes feel as generic as their titles and their civil servants are more uniformly soap-opera pretty than their real-life counterparts, the shows' heavy use of location shoots (and local actors) cast the city in a good light, and the stability of the trifecta encourages more shows to set up shop here.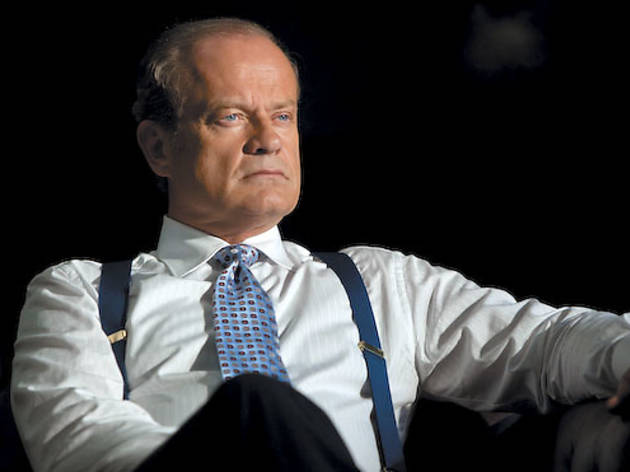 Photograph: Chuck Hodes
2011–2012
The pay-cable network STARZ didn't have much oomph behind it when it premiered this hourlong drama starring Frasier, er, Kelsey Grammer as a megalomaniacal Chicago mayor. It's a shame it didn't grab more eyeballs, as it was well acted, handsomely shot entirely on location, and even in its heightened-for-TV form got some fundamental things right about city politics—did we mention the megalomaniacal mayor?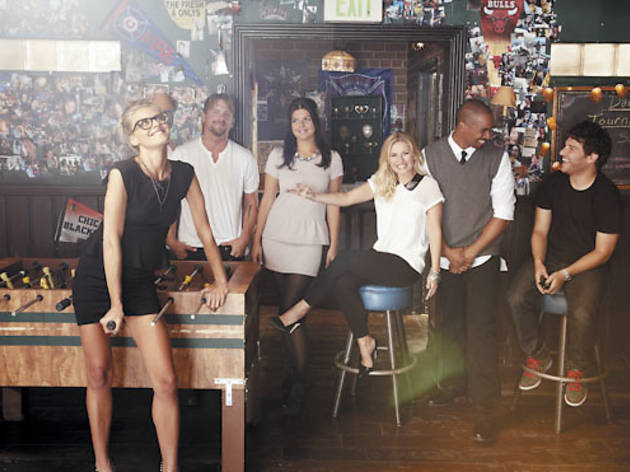 2011–2013
Okay, so you would never mistake this witty sitcom's L.A. soundstages for the real Chicago, and its initial setup felt very Friends-lite. But as the show's writers and cast settled in, the show turned out mildly absurdist plots, whip-smart dialogue and indelible characters. And when storylines hinged on adult kickball leagues, couples' improv classes or the importance of knowing someone who owns a boat, well, let's just say we recognized Chicago there.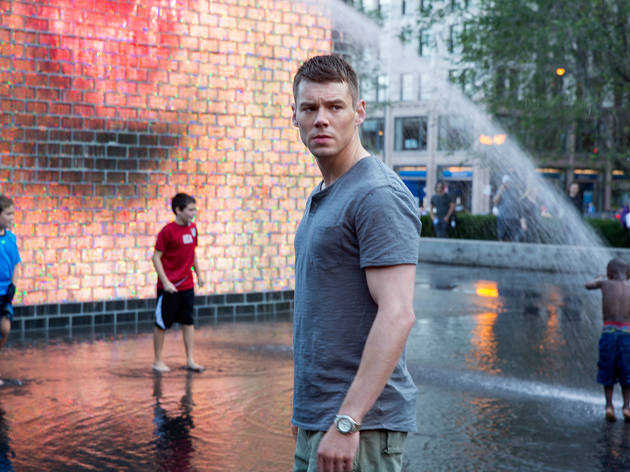 Photograph: Murray Close/Netflix
2015–2018
As Chicago natives, the Wachowski siblings made sure the city was well represented among the many global location shoots in the first season of their big-budget sci-fi series for Netflix. Chicago was one of the first couple of cities cemented for the show, according to the Wachowskis' co-creator J. Michael Straczynski. The budget may have been too big for the cult favorite—instead of a full third season, Sense8 will get a feature-length finale episode later in 2018.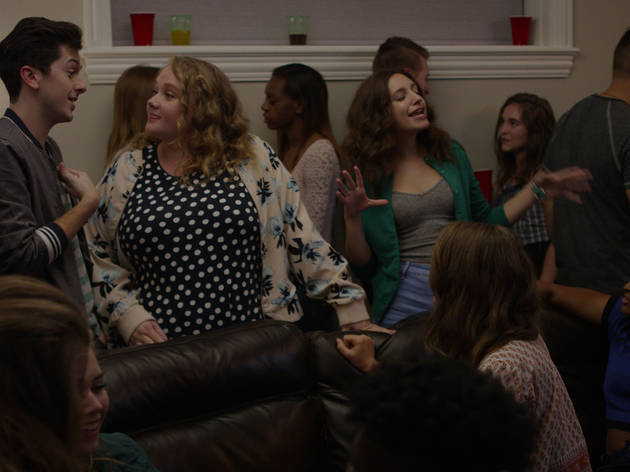 Courtesy Netflix
2016–
In two seasons of intertwining storylines, Joe Swanberg's anthology-ish Netflix series has homed in on a very particular stratum of Chicagoans; if this was a list of the best Logan Square shows, Easy would likely be right on top. But it's more than just our real-life bars and our real-life beers we recognize on screen—Easy's characters are a type, yes, but it gets them all too right.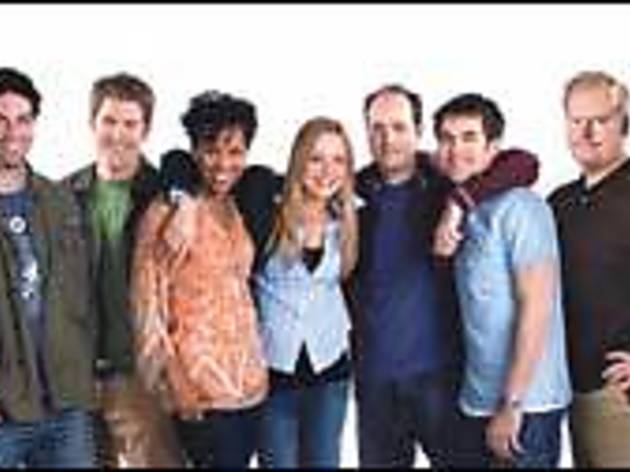 2006–2010
This TBS single-camera comedy starred Jordana Spiro as a female sportswriter whose friends are mosty dudes—she's like one of the guys! But a strong cast, including Jim Gaffigan and a pre-Veep Reid Scott, helped outstrip the retro premise, and creator Betsy Thomas, an avid Cubs fan, kept the obsessive sports talk—a Chicago trait if there ever was one—sounding true-ish.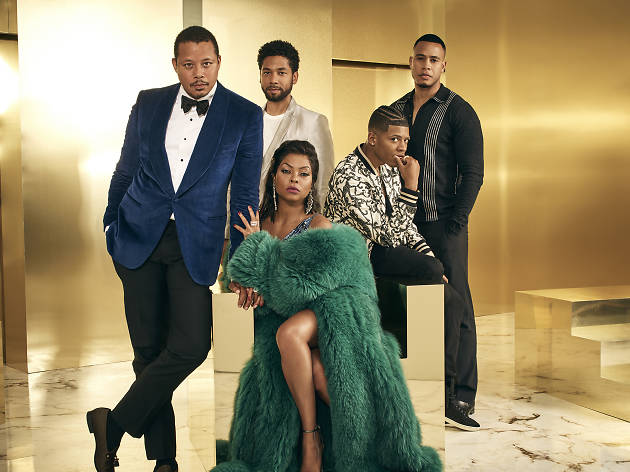 2015–
Let's dispense with the obvious: Empire is set in New York City. But let's consider it the opposite number to The Good Wife; Chicagoans so often see New York (or Toronto, or Vancouver) standing in for our city, it's a guilty pleasure to see Chicago getting to play a different part. And even if Empire's buzz cooled quickly after its white-hot debut season, it's still a guilty pleasure we love.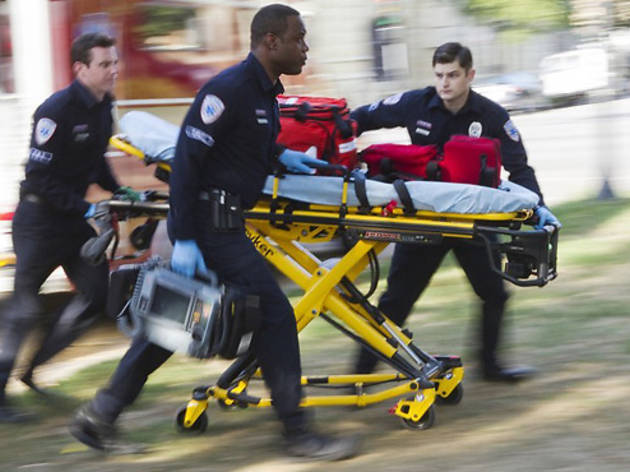 Photograph: USA Network
2014–2015
Alternately cynical and sweet, this USA comedy about Chicago EMTs was the rare comedy to be produced entirely on location—weird, for a city so identified with incubating comedians. The show's writers could get a little ham-fisted with the "this is Chicago" speechifying, but Sirens meant well, and it showed off the city beautifully.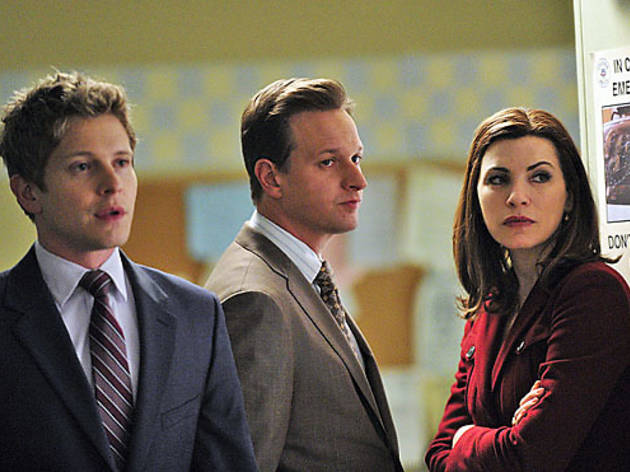 Photograph: John Paul Filo
2009–2016
Apparently those occasional ER exteriors were enough Chicago for Julianna Margulies. The story goes that when she signed on to do another show set here, she insisted on filming in New York—and aesthetically, it's hard to ignore the sidewalk hot-dog carts, slush-free winters and suspicious dearth of mustaches all screaming "this is not Chicago." But since the premise hinged on a state's attorney going to prison on corruption charges, well… we get it, The Good Wife. We'll give you that one.
1986–1993
The TGIF staple was just sort of nominally Chicago until its third season, when Cousin Larry became a reporter at the fictional Chicago Chronicle. That season was also when Perfect Strangers debuted its iconic intro sequence with Larry and Balki roaming the streets of Chicago. One throwaway sight gag in that intro captured an all-too-real Chicago phenomenon—out-of-towners not understanding revolving doors—succinctly enough to merit inclusion here.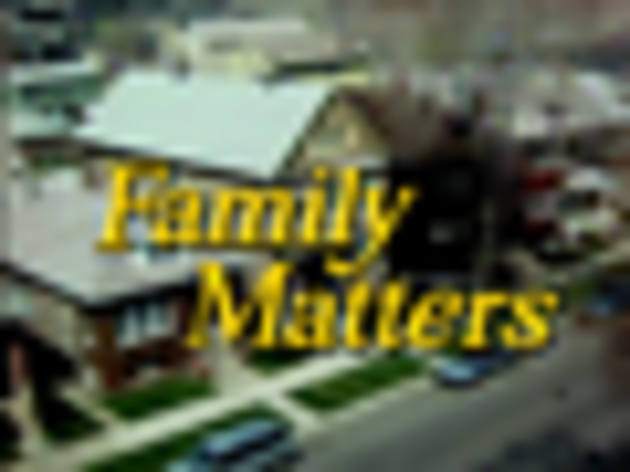 1989–1998
A Perfect Strangers spinoff that ultimately ran longer than its progenitor, Family Matters may have been formative for a generation of TV kids, but it was less grounded in its Chicago setting—apart from the opening credits shot of the Winslow family house, which in real life sat on Wrightwood Avenue in Lincoln Park, and was slated for demolition in 2017.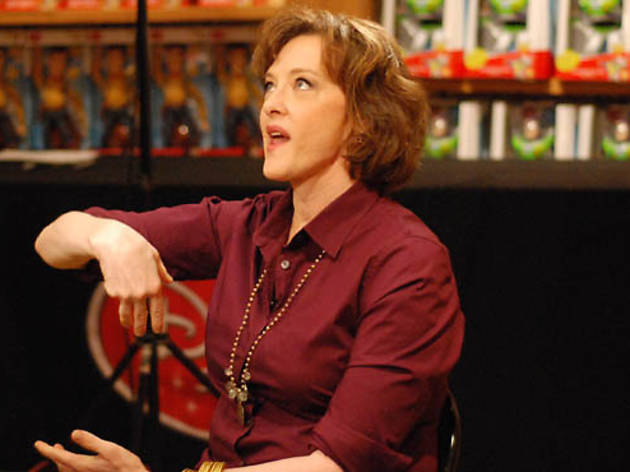 Photograph: Haziran
2000–2002
Joan Cusack's early-aughts ABC sitcom didn't make much of an impact, true. But there's a compelling reason to include it here: Oscar nominee Cusack, who grew up on the North Shore and lives in the city, insisted she'd only do a show if it could be shot in Chicago. Kyle Chandler, who'd just wrapped Early Edition, was tapped to stick around to play Cusack's beau. And so What About Joan became the first, and to date last, comedy to be taped before a live studio audience in Chicago.