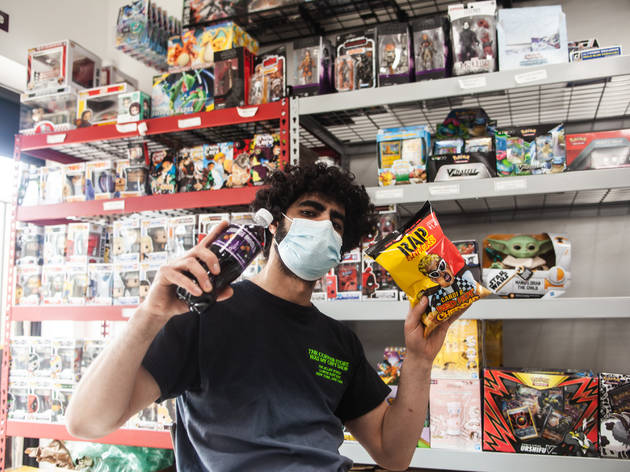 Things to do in Chicago while you're high
Get a little baked before you explore beautiful parks, museum exhibitions and public art.
If you've already stocked up on supplies from your favorite Chicago dispensary and don't want to spend the afternoon glued to the couch, we've got some ideas. Things to do in Chicago while you're high are bountiful (and probably not so different from how you'd usually spend your day), from venturing out to local businesses or simply taking in some fresh air in a beautiful Chicago park. Whether you're looking for an outdoor garden to meditate in, a Chicago record store where you can score some heady new tunes or a spot to grab some munchies, we've tracked down some fun things to do in Chicago while you're high.
Just remember: Chicago law prohibits the consumption of marijuana in public, so you'll need to toke up or take an edible at home before you head out to enjoy the city.
Things to do while you're high in Chicago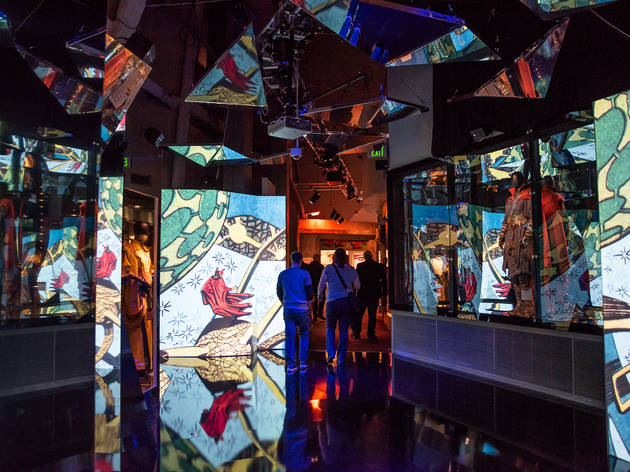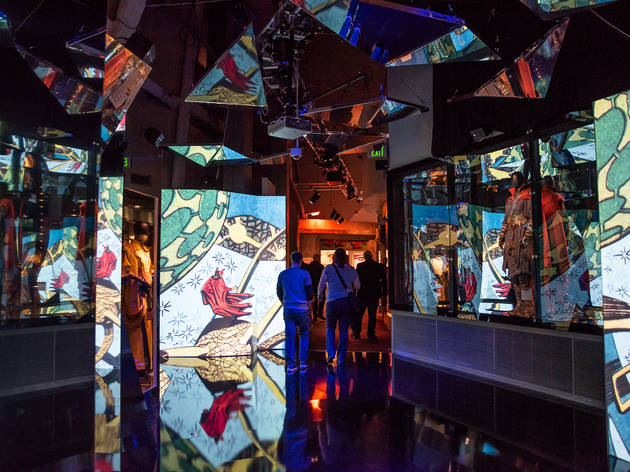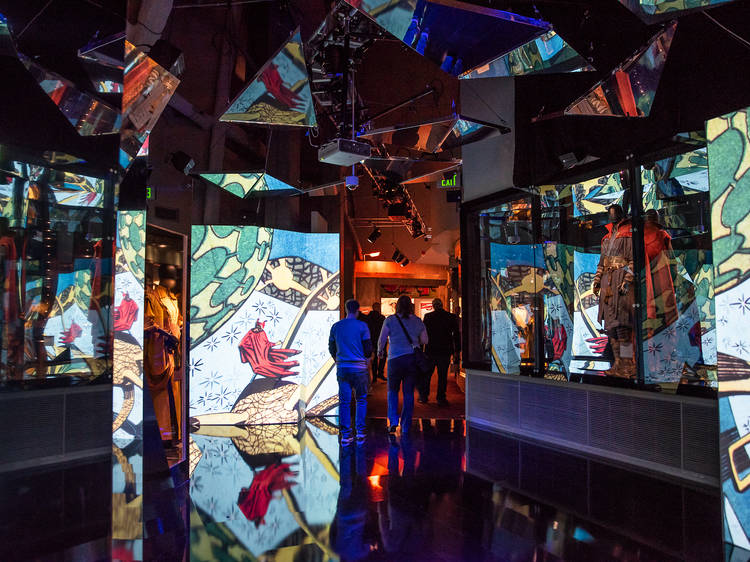 Photograph: Christine Mitchell
Visit the Marvel exhibit at the Museum of Science and Industry
Spark up and then immerse yourself in the world of comic books and expensive cinematic adaptations. Celebrating 80 years of spectacular stories, the "Marvel: Universe of Super Heroes" exhibit brings your favorite caped crusaders and villains into the real world with more than 300 artifacts to explore, including interactive displays and props from the Marvel films. Make sure to check out the exhibit's Doctor Strange Mirror Room, which may make you feel as if you're traveling through a completely different dimension.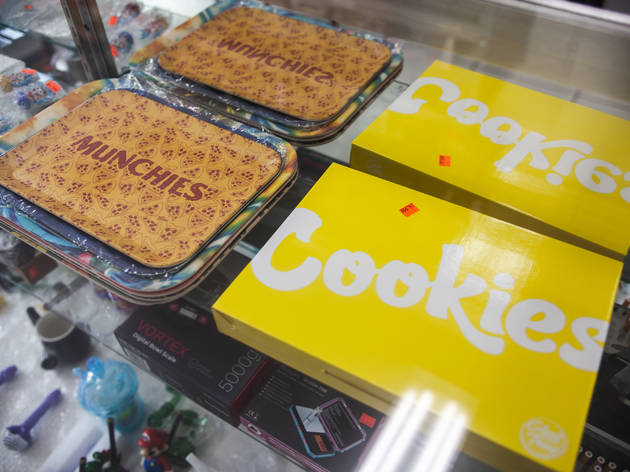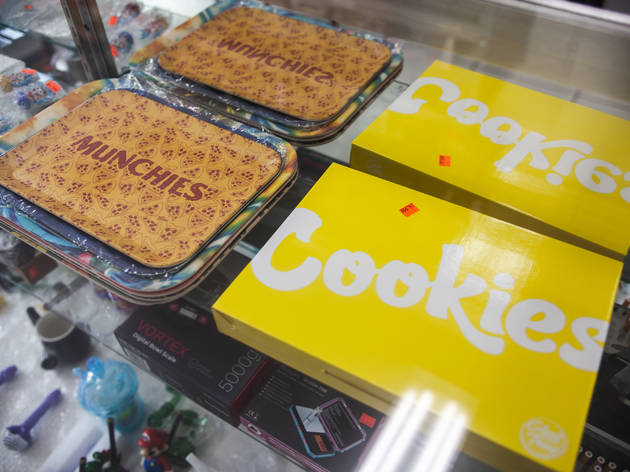 Photograph: Julien Carr
Prepare for the day at La Estrella Mini Mart
Stock up on refreshments at La Estrella Mini Mart, which carries an assortment of snacks that are difficult to track down elsewhere. From hip-hop-themed Rap Snacks to Japanese sodas, you're sure to find something that will stop hunger pangs and dry mouth in their tracks. There's also a smoke section with wraps, glass and trays, in case you're short on equipment—plus a collection of Pokémon cards and Funko POP! figures if you need to take care of some nerdy shopping.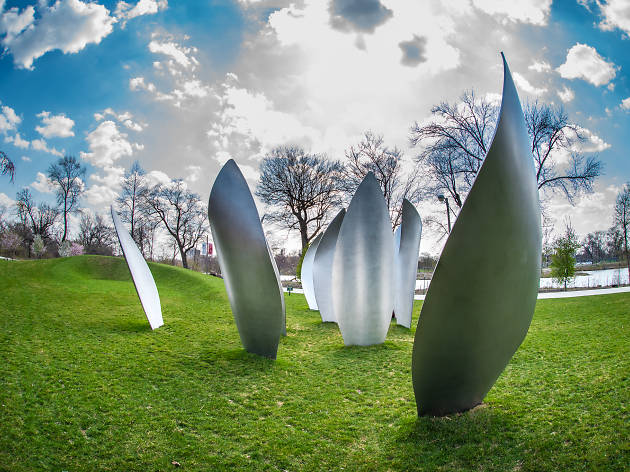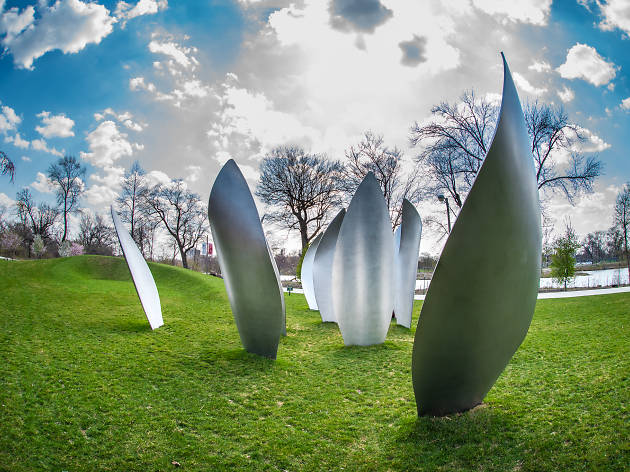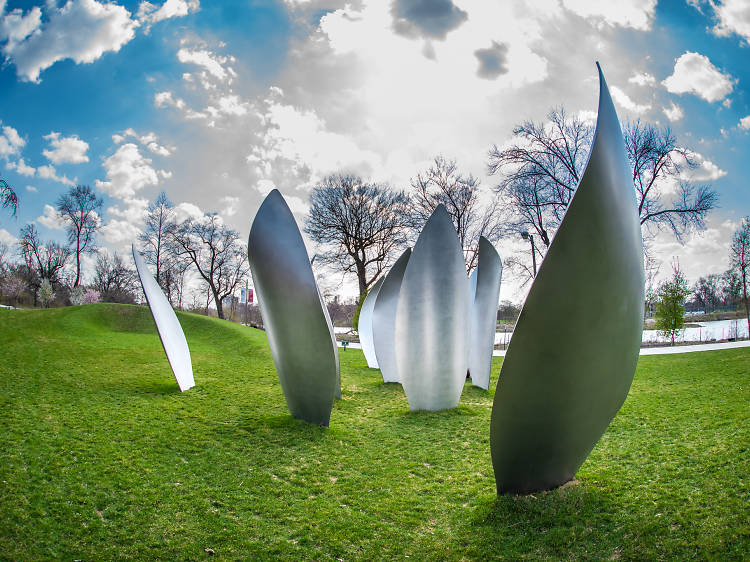 Photograph: Neal O'Bryan
Take a moment to meditate in the the Garden of the Phoenix
If you're looking to embrace a zen state of mind, a visit to the Garden of the Phoenix in Jackson Park could help set the mood. The serene Japanese Garden is a great spot to relax and temporarily tune out the sounds of the city, surrounded by nature and tranquil water. Further elevate your mental state by taking a moment to meditate and reflect near Yoko Ono's Skaylanding sculpture before or after you indulge.
Get some munchies from Buffalo Joe's
The munchies are sure to kick in at least a couple times throughout the day, so why not treat yourself at one of Chicago's most underrated purveyors of wings? Located just off the Howard Red Line in Rogers Park, Buffalo Joes is a fast food heaven with burgers, rib tips and fish plates galore. But the signature chicken wings are the snack we most heartily recommend, coated in buttery mild, spicy, suicide or BBQ sauce that will send your taste buds soaring.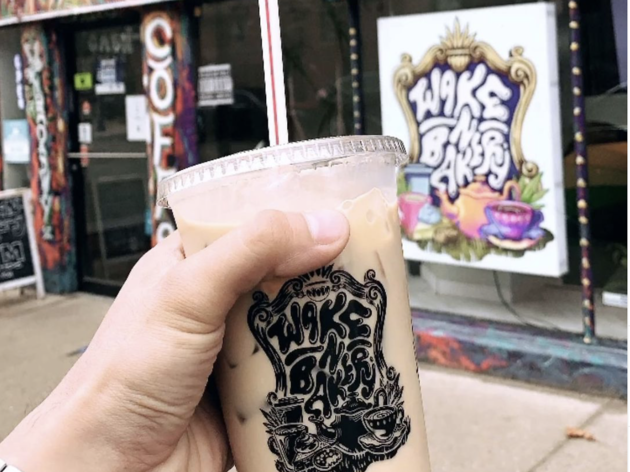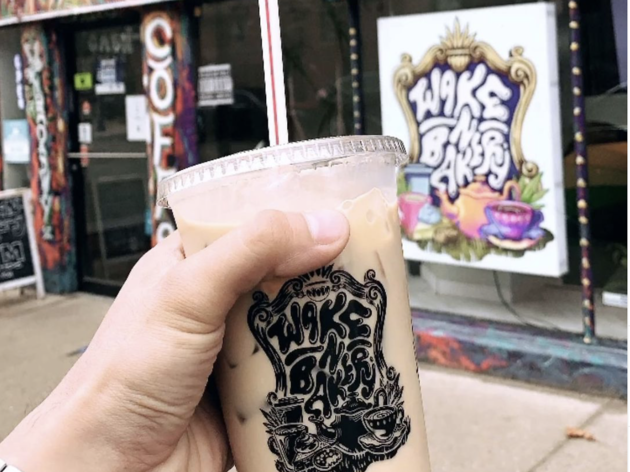 Photograph: Courtesy Wake-N-Bakery
Start your day at Wake-N-Bakery
There's more than one way to consume cannabis, and a trip to Wake-N-Bakery will allow you to explore a menu packed with delectable edibles (of the non-THC variety). The bakery and coffeehouse allows you to infuse nearly anything they offer with CBD or Delta-8 THC, for an additional fee. Snag a breakfast burrito and pair it with Wake-N-Bakey's Purple Haze lemonade or a Snoops Dream latte, because you shouldn't skip the most important meal of the day.
Go plant shopping at Qideas
Enoying some marijuana might heighten your appreciation of other types of leafy vegetation—or at least embolden your plant parenting skills. Surround yourself with the greenery at Qideas Nurseries & Gardening Store on Argyle Street in Uptown, where you can buy all kinds of houseplants and accessories to make your surroundings a bit more lush. If you're looking for a relaxing but mentally stimulating activity to keep your hands busy while you're baked, why not buy a bonsai tree to trim?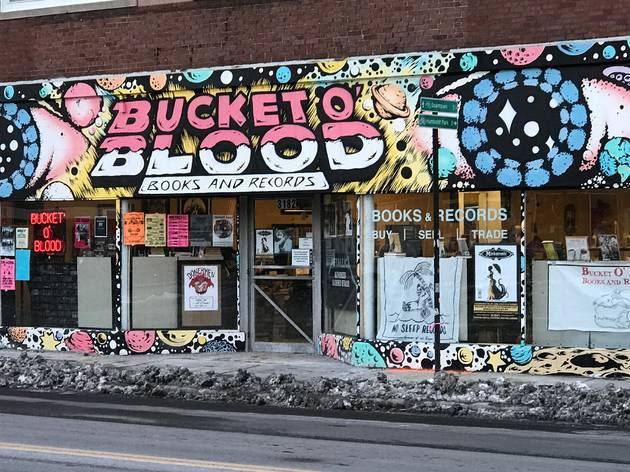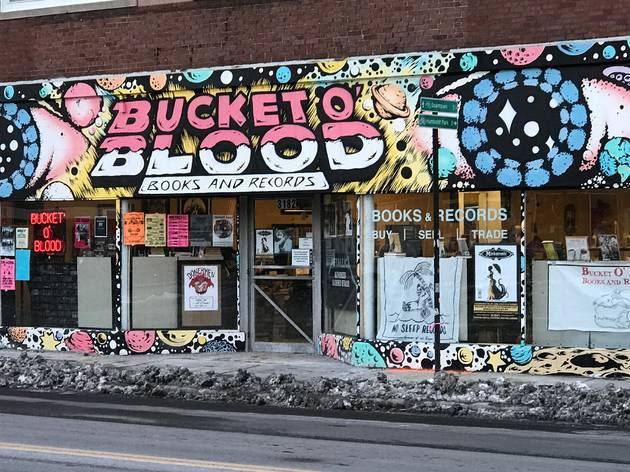 Photograph: Courtesy Bucket o' Blood Books and Records
Find new tunes at Bucket O'Blood Records and Book Store
Music and marijuana are a great pairing, and if you're looking for some last-minute additions to your playlist, Avondale record store Bucket O'Blood is stocked with heady vinyl. The psychedelic mural on the front of the store (courtesy of local artist Mac Blackout) is enough to melt your brain, but we encourage you to step inside and snag some mind expanding records from the likes of Funkadelic, Tame Impala and anyone else that the folks behind the register recommend.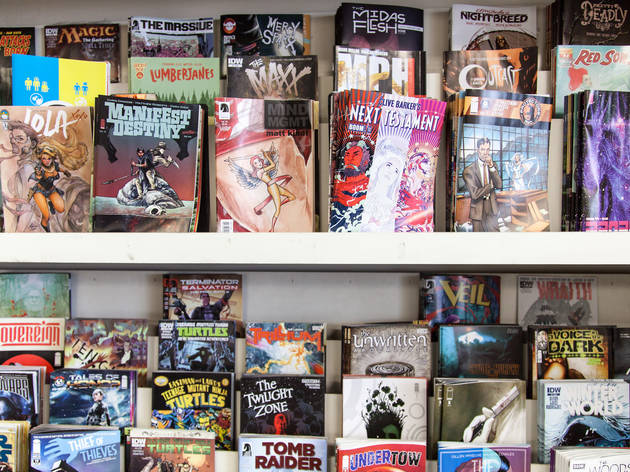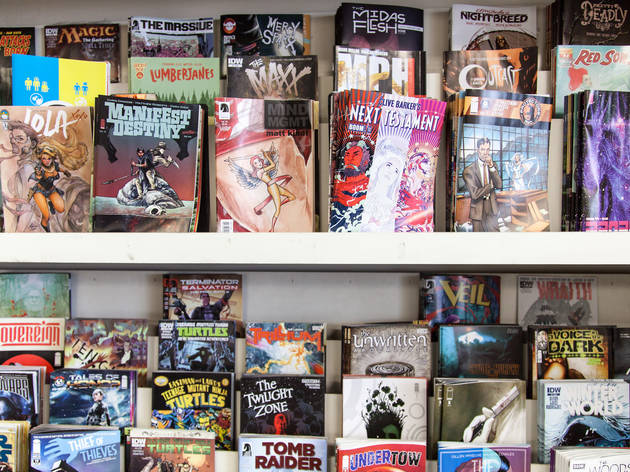 Photograph: Kristine Kuczora
Stop by G-Mart Comics and fuel your imagination
For some folks, comic books are an even more amazing read while stoned, allowing you to bask in the detailed panels and allow your imagination play them out like a movie in your mind. You'll find a wide variety of comics, graphic novels, and manga at G-Mart Comics in Logan Square, where there's always someone eager to recommend titles. We recommend the gloriously graphic superhero tale Invincible (the basis of a recent Amazon Prime adaptation) or the violent man versus giant action of the Attack On Titan manga series, which inspired the popular anime of the same name.
Shoot some hoops at California Park
Stave off the temptation to veg out and get a bit of physical activity while you're baked. North Ceter's California Park provides a safe and welcoming environment, as well as plenty of courts for friends and strangers alike to play some basketball together. Whether you prefer running a game of 21 with friends or shooting around solo, enjoying the fresh air while hooping with some extra endorphins running through your brain can be an amazing feeling.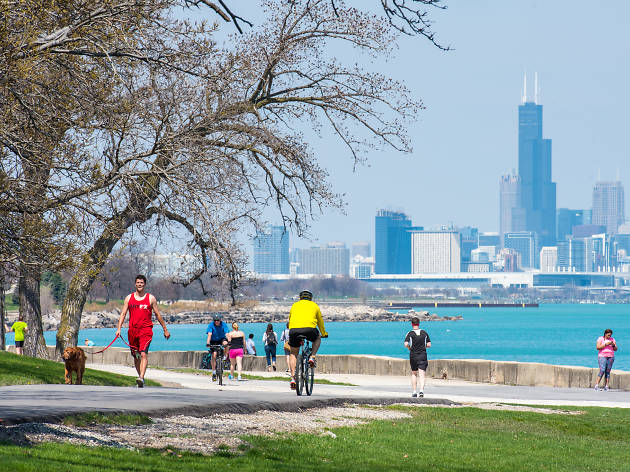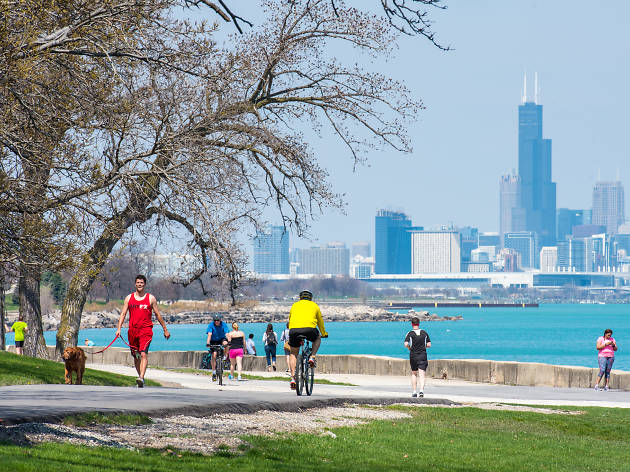 Photograph: Neal O'Bryan
Take a jog or walk by the lake
Take a few puffs at home and then set out for a brisk jog or casual stroll on Chicago's lakefront, where you can enjoy epic views of the skyline and the serene waves of Lake Michigan. If you prefer to find a place to sit and relax, you can't beat watching the twinkling lights of the city from the outer edge of Montrose Harbor or from the tip of Promontory Point. Just remember: public consumption isn't allowed under Chicago law, so if you're going to get high, do it before your lakefront excursion.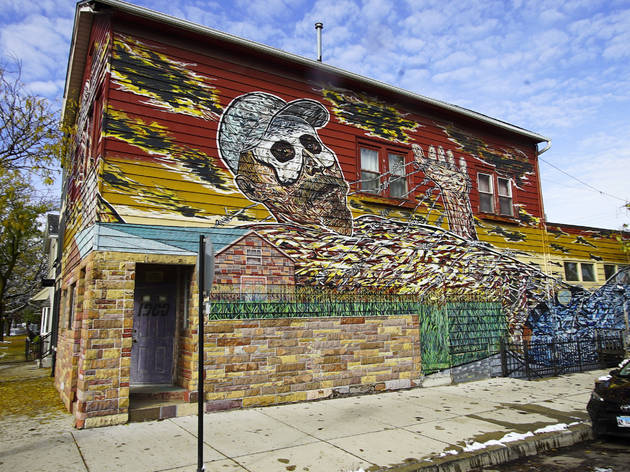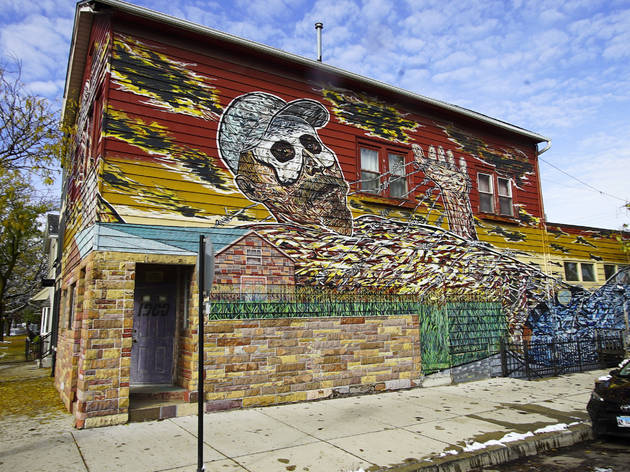 Photograph: Zach Long
Appreciate Pilsen's mind-blowing street art
With a seemingless endless amount of outdoor murals, Pilsen is an excellent neighborhood to track down some trippy visuals. Get lost exploring the famous string of murals created by local and international street artists along 16th Street, or simply walk down 18th Street and admire incredible artworks that take up small doors and entire building walls. We also recommend checking out the home of artist Héctor Duarte, located at Wolcott Avenue and Cullerton Street.