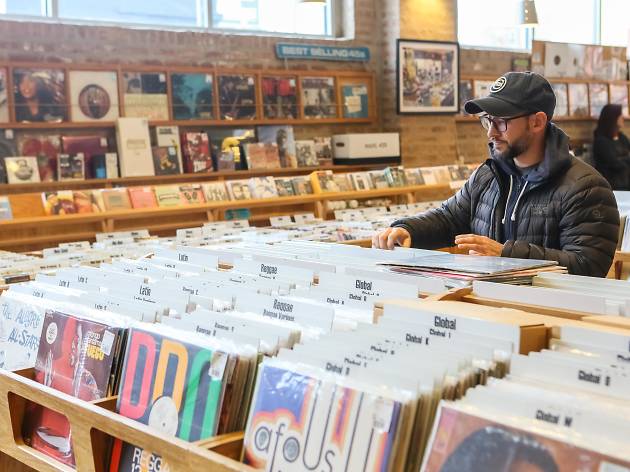 The 16 best record stores in Chicago
Discover new music at Chicago's best record stores, where you can shop for vinyl, CDs, cassettes and more
When you need some fresh tunes for your turntable, tape deck or CD player, there's no better place to find them than at a Chicago record store. Many local shops have been in business for years, selling new and used vinyl, CDs and tapes—and making recommendations when you need one. Whether you love vintage jazz, Chicago blues, indie rock, house music or hip-hop, there are shops throughout the city that offer the latest albums (and plenty of used records from the past).
Many Chicago record stores are adapting to the city's Phase 4 guidelines for social distancing, welcoming a limited number of customers back into their stacks—and you'll need to make sure you bring along a face mask. Some have transitioned to appointment-only shopping or, in the case of Dusty Groove, a pickup window where you can snag purchases made online.
During a time when artists can't play at Chicago music venues, it's more important than ever to support your favorite musicians (and some vital local businesses) by shopping at some of Chicago's best record stores.
Best record stores in Chicago