Milwaukee road trip: Milwaukee Art Museum
A 90-minute tour of the Milwaukee Art Museum with Inova gallery curator Nicholas Frank.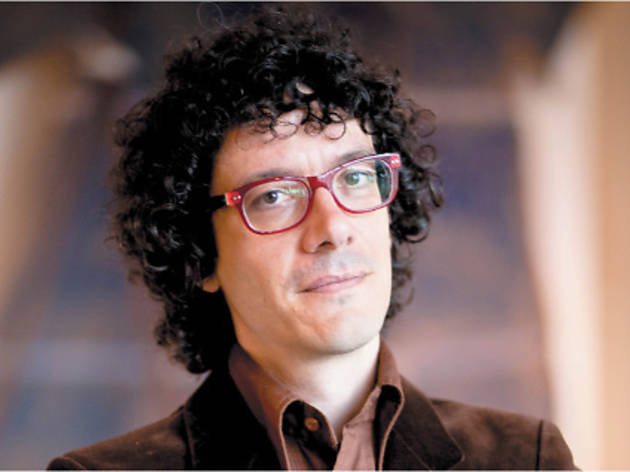 1/2
Photograph: Darren Hauck
Nicholas Frank, curator of the University of Wisconsin-Milwaukee's Inova gallery.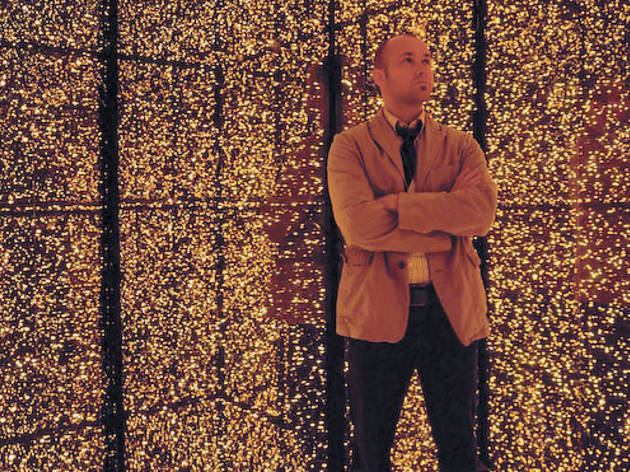 2/2
Stanley Landsman, Walk-In Infinity Chamber, 1968.
MEET THE EXPERT Nicholas Frank, artist and curator of the University of Wisconsin-Milwaukee's Inova gallery
I'm floating in outer space. That's how it feels inside Stanley Landsman's Walk-In Infinity Chamber (pictured, 1968), a 12-foot room lined with mirrors and 6,000 light bulbs. Located in Gallery 23, it's the first stop on my 90-minute tour that introduces time-strapped daytrippers to some highlights of the 341,000-square-foot Milwaukee Art Museum (700 N Art Museum Dr, 414-224-3200). My guide, Nicholas Frank, curator at UWM's Inova gallery (Kenilworth Square East, 2155 N Prospect Ave, 414-229-5070), has been visiting the MAM since he was six; he's always gravitated toward the modern and contemporary art galleries, located on the MAM's main level.
Frank loves Eva Hesse's fiberglass installation Right After (1969), which the MAM snapped up soon after it was made. "I think the museum has always tried to represent the best new art," he says. Another favorite, Cy Twombly's deceptively simple painting Untitled, entered the collection in 1968, when the MAM hosted Twombly's first solo show at an American museum. Frank praises MAM's mingling of these icons with works by contemporary artists or "under-recognized" innovators like Jackie Winsor, who developed the sculpture Painted Piece (1979–80) by dragging it behind her car.
Frank partly attributes the MAM's progressive outlook to donor Peg Bradley (1898–1978), who gave the museum about 600 works from her collection. Many are on view in the upper level's eclectic Bradley Collection of Modern Art. Early-20th-century paintings hang near an alcove that Frank dubs the "Barbara Hepworth chill room," which boasts three of the English artist's sculptures, comfy seating and a view of Lake Michigan.
Given Frank's passion for abstraction, I'm surprised when he leads me to the lower-level American Collections. In the Chipstone Foundation's Chair Park installation, we flop down on replicas of seats by Frank Lloyd Wright and other famous designers (the originals are nearby). "Their ideal is to humanize [art], bring things off the pedestal so you can experience them yourself," Frank explains. As I open drawers in artist Martha Glowacki's nearby interactive vitrines, audio recordings bring the Chipstone's Wedgwood china and botanical prints to life. Though Frank enjoys the MAM's other galleries, "It's fun to come down here and feel this totally separate environment."