Your perfect weekend: Pilsen
Looking to have an amazing weekend in Chicago? Here's how you can accomplish that in a single neighborhood: Pilsen.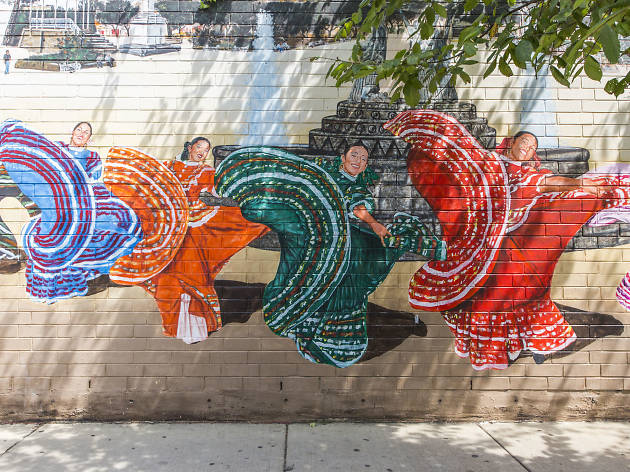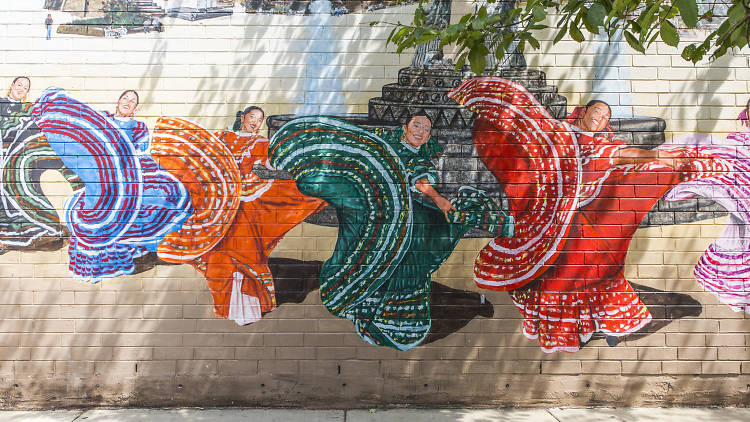 Chicago is a city of neighborhoods. Every corner of the city brings a new adventure. From hip new restaurants to free museums, conquering a single neighborhood in a weekend can feel impossible. Lucky for you, we're here to tell you exactly how to do that. This month's 'hood: Pilsen.
RECOMMENDED: A complete guide to the Pilsen neighborhood
Friday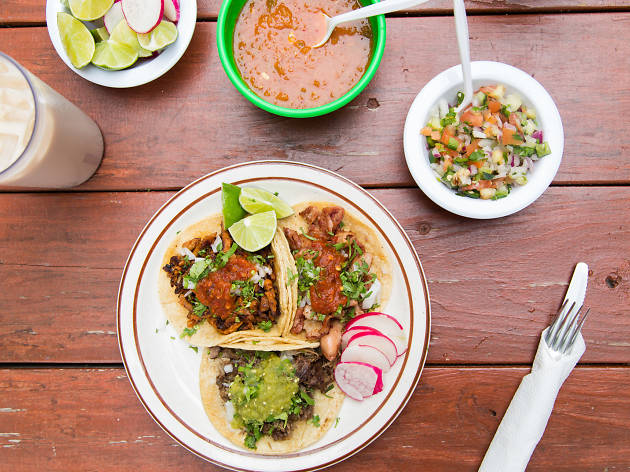 Photograph: Jaclyn Rivas
9am: Taqueria El Mezquite
It's not breakfast in Pilsen without a heaping pile of eggs, peppers and tortillas. An order of huevos rancheros from Taqueria El Mezquite is a perfect primer for your weekend. Lathered in tasty red sauce, Mezquite does it right. (1756 W 18th St; 312-733-0402)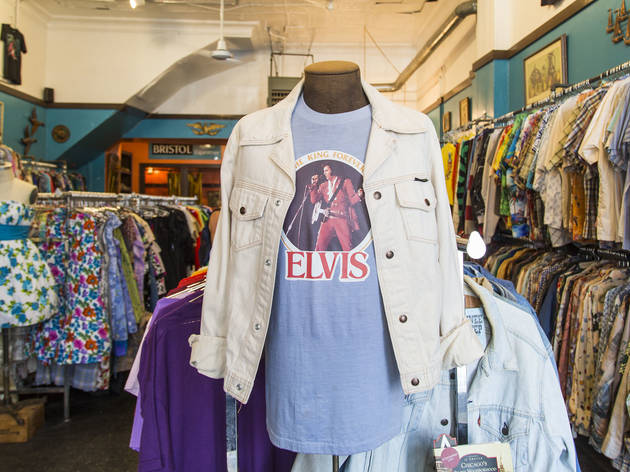 Photograph: Jaclyn Rivas
18th Street in Pilsen is littered with thrift shops, but Knee Deep Vintage is your best bet for finding retro apparel at affordable prices (most things you'll find for less than $20). (1425 W 18th St; 312-850-2510, kneedeepvintage.com)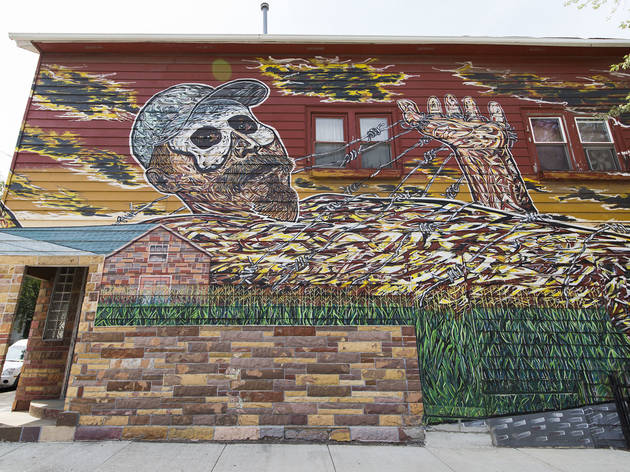 Photograph: Jaclyn Rivas
6pm: Soak in some public art
It's pretty much impossible to miss the vibrant murals covering the outside of buildings across Pilsen. Take a stroll along the tracks on 16th Street or check out the mural on painter Hector Duarte's Studio and appreciate some spectacular public art. (1900 W Cullerton St; hectorduarte.com)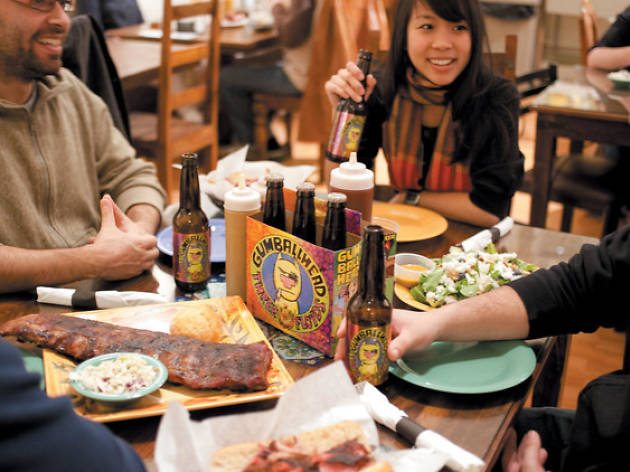 Photograph: Chris Lake
10pm: Honky Tonk Barbeque
Cap off your Friday night with a few beers, a pile of rib tips and some kickin' country tunes at Honky Tonk Barbeque. (1800 S Racine Ave; 312-226-7427, honkytonkbbq.com)
Saturday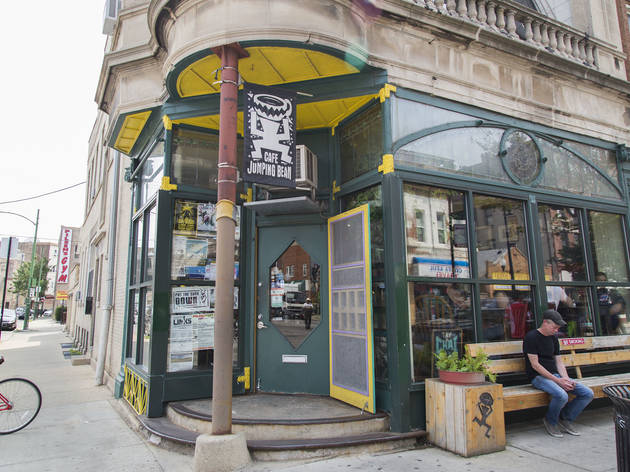 Photograph: Jaclyn Rivas
There's no better way to fuel up for the day than at the neighborhood's most iconic coffeeshop, Cafe Jumping Bean. Sip on a white satin mocha or a chocolate mexicano and people-watch the eccentric crowd of regulars. (1439 W 18th St; 312-455-0019)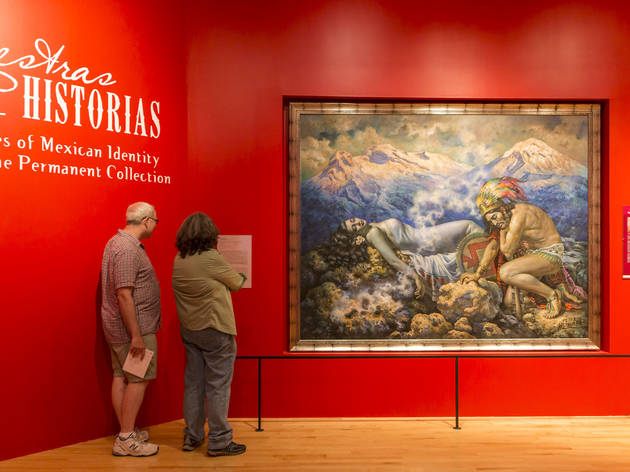 Photograph: Jaclyn Rivas
1pm: National Museum of Mexican Art
Who needs the Art Institute when you have a 6,000-piece permanent collection at the National Museum of Mexican Art. While there's way too much art to see in a single visit, you should take some time to check out "Deportable Aliens," a harrowing sculpture exhibit from Rodrigo Lara Zendejas. (1852 W 19th St; 312-738-1503, nationalmuseumofmexicanart.org)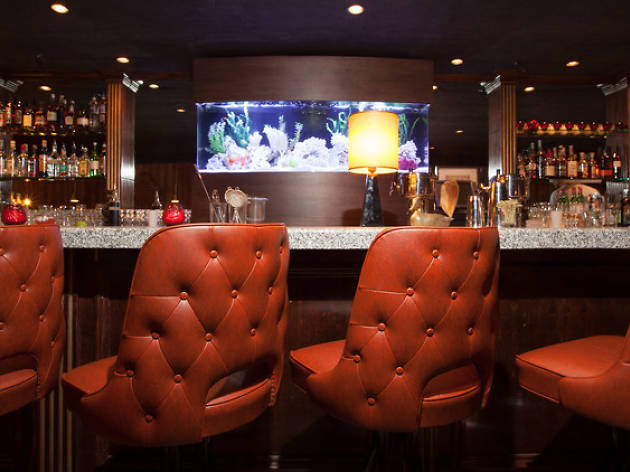 Photograph: Martha Williams
Saturday nights in Pilsen can get freaky, and there's hardly a freakier place to be than Punch House. In the basement of Thalia Hall, you'll feel like you're walking into a '70s disco complete with people rubbing on each other in dimly lit corners. (1227 W 18th St; 312-526-3851, punchhouse chicago.com)
Sunday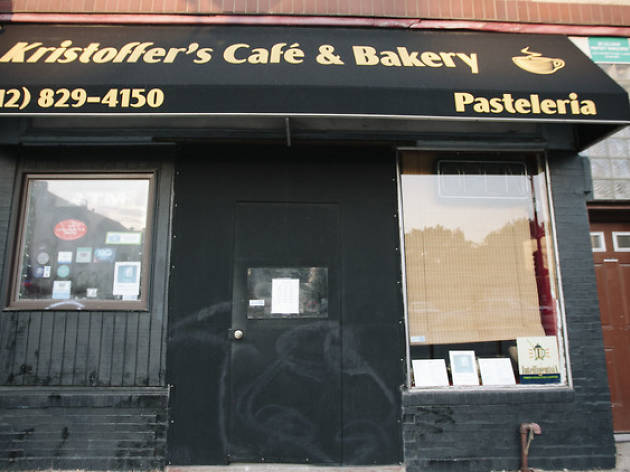 Photo: Erica Gannett
11am: Kristoffer's Cafe & Bakery
If you've done the tequila and punch right, your head will be throbbing this morning. Soak up your hangover with tres leches cake at Kristoffer's and use the free Wi-Fi to recover by watching cat videos. (1733 S Halsted St; 312-829-4150)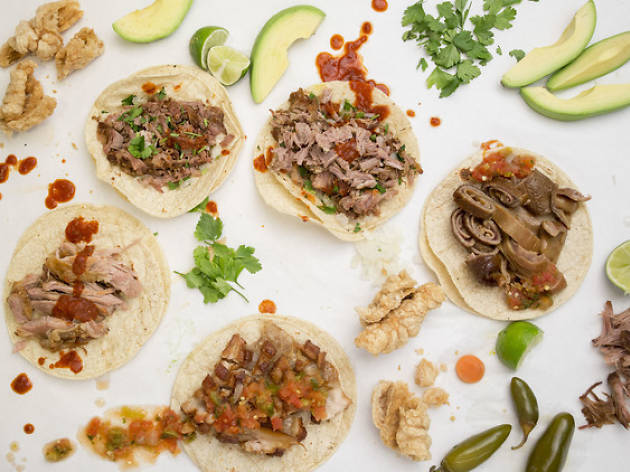 Photograph: Courtesy Carnitas
Finally, that hangover is starting to subside. Kill your shakes once and for all at Carnitas Uruapan and order juicy carnitas by the pound—it comes served on a platter with a side of corn tortillas and salsa verde. If you're lucky, the place will also be serving its limited menu, which includes warm, tasty pork rinds. (1725 W 18th St; 312-226-2654, carnitasuruapanchi.com)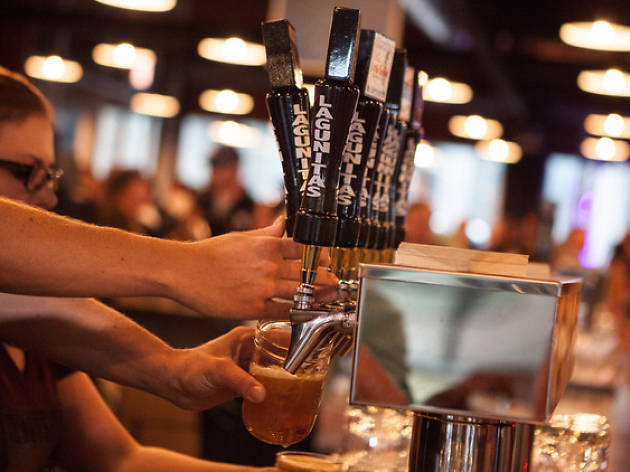 Photograph: Martha Williams
7pm: Lagunitas Brewing Company
The thought of grabbing another drink after last night's blowout might not seem like the best idea, but grabbing a beer straight from the source at the massive Lagunitas Brewing Company should lift your spirits and be a perfect cap to the weekend. (1843 S Washtenaw Ave; 707-769-4495, lagunitas.com)