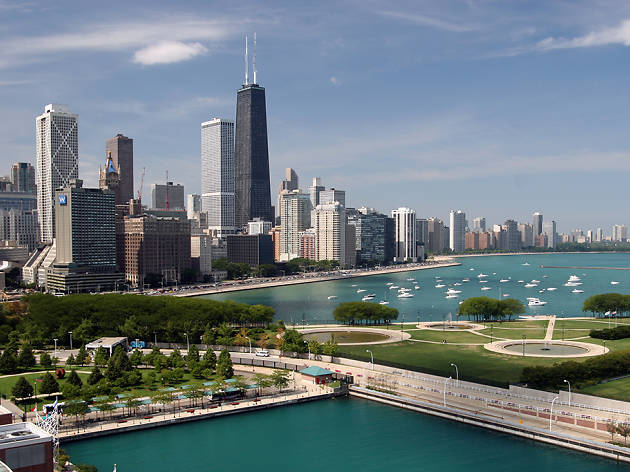 15 things that fill every Chicagoan with irrational rage
These are the things that make us all fume a little, from CTA wait times to festival crowds
Generally speaking, Chicagoans are a pretty friendly bunch—maybe not Midwest-nice, exactly, but certainly not as brusque as your average New Yorker. That said, there are still a handful of annoyances that get under our skin, from the infuriatingly long lines at our favorite Chicago bars to people stubbornly refusing to use the rightful name of a certain Chicago attraction. Take a deep breath and try not to let your blood boil at our list of the things that annoy every Chicagoan.
RECOMMENDED: 20 slang words that every Chicagoan should know
1. When someone suggests putting ketchup on a hotdog
We're advocates for freedom of expression around here, but the question of whether or not it's okay to dress your dog with ketchup remains a particularly inflammatory subject.
2. When you forget that [insert any major summer music festival here] is happening this weekend
Oh, so you need to run an errand downtown? Good luck fighting your way through the hordes of bedazzled teens racing to catch the Tame Impala set.
3. When people crowd the doors of the CTA car as you're trying to get off
As if you'll be able to somehow Flat Stanley yourself and slide your way through the wall of oblivious onboarders standing in your way.
4. When the Ventra bus tracker is wildly off base
There's nothing more uniquely infuriating than seeing an estimated wait time of 10 minutes, then checking your phone again five minutes later to see that same estimate somehow jump to 23 minutes.
5. When someone calls it the Willis Tower instead of the Sears Tower
At this point, it's almost like people say "Willis Tower" just to antagonize us.
6. When a visitor tells you that they never left the Loop
And proudly shows you their rolodex of selfies taken at the Bean, Navy Pier, Buckingham Fountain and the Skydeck. #chicitymycity, am I right?
7. When your Uber driver gets lost on Lower Wacker Drive
Maybe you decided to Uber because you were running late, but you're definitely not going to make it there on time after you spend 15 minutes on the phone explaining how to navigate multilevel roads.
8. When the bus starts going express without warning and you end up in Edgewater
One minute you're absorbed in your book, and the next you're 15 stops away from home and still cruising blithely down the road.
9. When the Chicago River bridges go up at the worst possible time
You'll sit there in your car long enough to image about a million methods of escape, up to and including a Blues Brothers-style jump to the other side.
10. When you forget that the Cubs are playing at home and you have to take the Red Line during rush hour
Thank you, drunken sir: A rousing rendition of "Go Cubs Go" is exactly what we needed on our Tuesday evening commute.
11. When people stand on the left side of the escalator
You want to stand on the escalator? Fine by us. But for the love of all things ergonomic, please don't make us miss our train because you're standing in the walking lane staring at your phone.
12. When you don't get your order submitted in time for Paczki Day
True FOMO is watching all your friends show off their deliciousness-filled doughnuts knowing that you forgot to call up your local bakery to score your own.
13. When the Tamale Guy shows up at the bar but you're too full
It's all well and good to absentmindedly fill up on bar popcorn—to the point that you're completely sated—until the Tamale Guy makes his entrance.
14. When your friend from Schaumburg says "I've lived in Chicago my entire life!"
Uh-huh, sure. Because it's "just easier" to say you're from the city rather than explain the concept of a suburb, right?
15. When there's a line to get into the nearest 4am bar
Even worse: When there's a line to get into the nearest 4am bar... and it's the middle of January.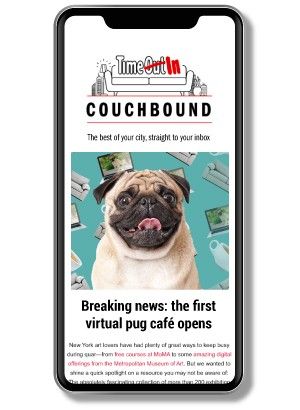 An email you'll actually love
Sign up to our Couchbound newsletter and bring the city to your sofa
Subscribe now