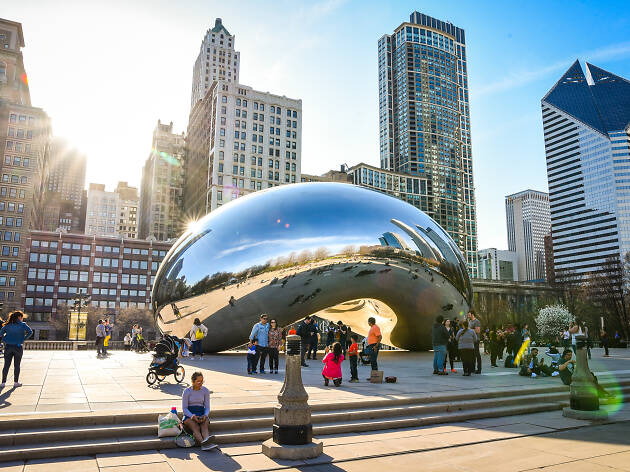 The 24 best Chicago attractions
The best Chicago attractions include vast city parks, intriguing museums, soaring skyscrapers and sightseeing venues
It's no surprise that Chicago is one of the finest tourist destinations in the country. There are miles of beautiful Chicago beaches, Chicago museums that rank among the world's best and the friendliest city-dwellers out there (if we do say so ourselves). With so much to see and do, it can be tough for visitors to decide which Chicago attractions are really worth experiencing. Whether you're an out-of-towner or a tried-and-true Chicagoan planning a staycation, we've assembled the 25 best Chicago attractions for your touring convenience. Oh, and if you're feeling decadent, cap off your day of sightseeing with a meal at one of the best restaurants in Chicago. Ready to dive in to the windy city? Here are the Chicago attractions you simply shouldn't miss.
Best of the city under one roof
We've rounded up the best chefs in the city to join us at Time Out Market Chicago, a culinary and cultural destination in the heart of Fulton Market. The 50,000-square-foot space houses 18 kitchens, three bars and one drop-dead gorgeous rooftop terrace—all spread across three floors.
The mission behind Time Out Market Chicago is simple: Our local editors taste their way through town, and if we discover something that's great, it goes in our magazine and all of our coverage; if it's unmissable, it also goes in Time Out Market Chicago. It's so much more than the F-word (food hall); it's a culinary and cultural epicenter that's packed with amazing things to eat, drink and do. Where else can you eat a slice from Art of Pizza, pop dumplings from Bill Kim, wash it all down with a Malört cocktail and then take an art class?