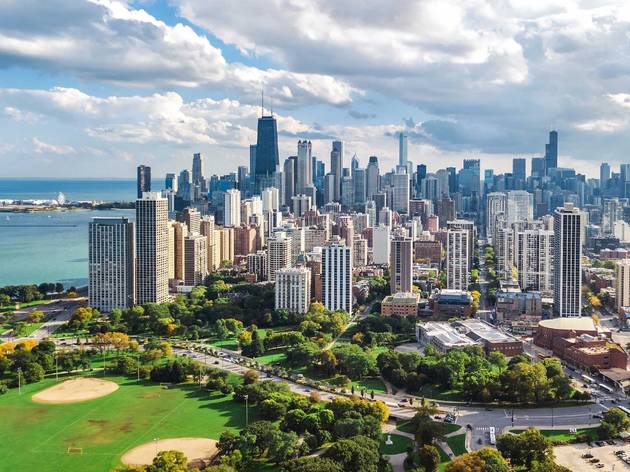 Here's what you can and can't do outside in Chicago right now
Not sure what outdoor activities the Illinois "stay-at-home" order permits? We're here to clear things up.
As the weather warms up and sunny days become commonplace, you (and plenty of other Chicagoans) have probably been feeling the urge to spend more time outside.
Thankfully, the current Illinois "stay-at-home" order doesn't require you to stay cooped up inside your apartment all of the time. While the city of Chicago has placed some restrictions on where you're able to spend time outdoors (the Lakefront Trail, the 606 and the Chicago Riverwalk are off-limits), there are still lots of things you can do while enjoying some fresh air.
We've poured over the Illinois "stay-at-home" FAQ and the City of Chicago's FAQ to determine exactly what you can (and can't) do outside at the moment. Keep in mind that Chicagoans are subject to some additional restrictions imposed by Mayor Lori Lightfoot that go beyond the state's guidelines.
We'll keep updating this information (and our list of closed venues and canceled events) as conditions change and the Illinois reopening plan, the Chicago-specific reopening guidelines and the "stay-at-home" order are modifying, hopefully offering more ways for residents to enjoy the outdoors.
In Chicago, you can...

Be outside in general
It might seem obvious that stepping outside is still allowed, but the imposing wording of the Illinois "stay-at-home" order meant that some people were interpreting it quite literally when it was first put in place. According to state guidelines, "it is fine for people to be out on their way to or from work, to be out for necessities like going to the pharmacy or getting groceries, or to be out just taking a walk" while observing social distancing guidelines and remaining six feet away from others when possible.
Keep in mind that through May 30, anyone over the age of 2 who is medically able is required to wear a face covering when in public spaces where they can't maintain six-feet of distance from others.
But you can't gather with others, publicly or privately, unless it is with members of your own household. Police have been authorized to intervene if they encounter gatherings of more than 10 people in public.
--
Walk, run, jog or take your dog around the block
Getting exercise outdoors and taking your dog out is deemed "perfectly acceptable" by the state, as long as you're practicing social distancing while doing so. Don't want to run while wearing a mask? According to Chicago Department of Public Health guidance, a face covering is not required while exercising as long as you maintain a six-foot distance from others. That being said, if you're walking, jogging or running on a public sidewalk, you might want to keep a face covering in your back pocket if you don't feel comfortable moving into the street to avoid encountering others.
--
Go for a bike ride
The executive mandate that established the "stay-at-home" order specifically mentions that cycling is an allowable outdoor activity. So go ahead and dust off that old bike and pedal around the neighborhood—people aren't driving as much, so there's less traffic than usual. Don't have a bike? Bicycle shops are considered an essential business, and many of them are still open for all of your bike-shopping and tune-up needs. You're also free to take your skateboard or rollerblades out for a spin (providing you're practicing social distancing), but those activities aren't specifically mentioned in the Illinois order.
--
Spend time in one of Chicago's public parks
Our city is packed with amazing parks and many of them are still open to visitors, as long as they're wearing face coverings and practicing social distancing. You can still gaze at the lagoon from the Humboldt Park Boat House or climb to the top of "Mount Bridgeport" in Palmisano Park and admire the skyline.
But all public playgrounds and fieldhouses are off-limits (and that includes public restrooms). Additionally, the Lakefront Trail, the 606, the Chicago Riverwalk, Millennium Park and many of the parks and beaches that line the city's lakefront remain closed to the public. Here's a complete list of the current Chicago park closures.
--
Visit a state park
Need to escape to spend some time in the wilderness? Governor Pritzker's latest "stay-at-home" order reopened 60 Illinois state parks on May 1, making them available for wildlife observation, hiking, biking, equestrian use, fishing and mushroom hunting. Of course, social-distancing guidelines still need to be observed and residents are being asked only to travel to parks that are near them (there's no need for a road trip to Southern Illinois to visit Cave-in-Rock right now).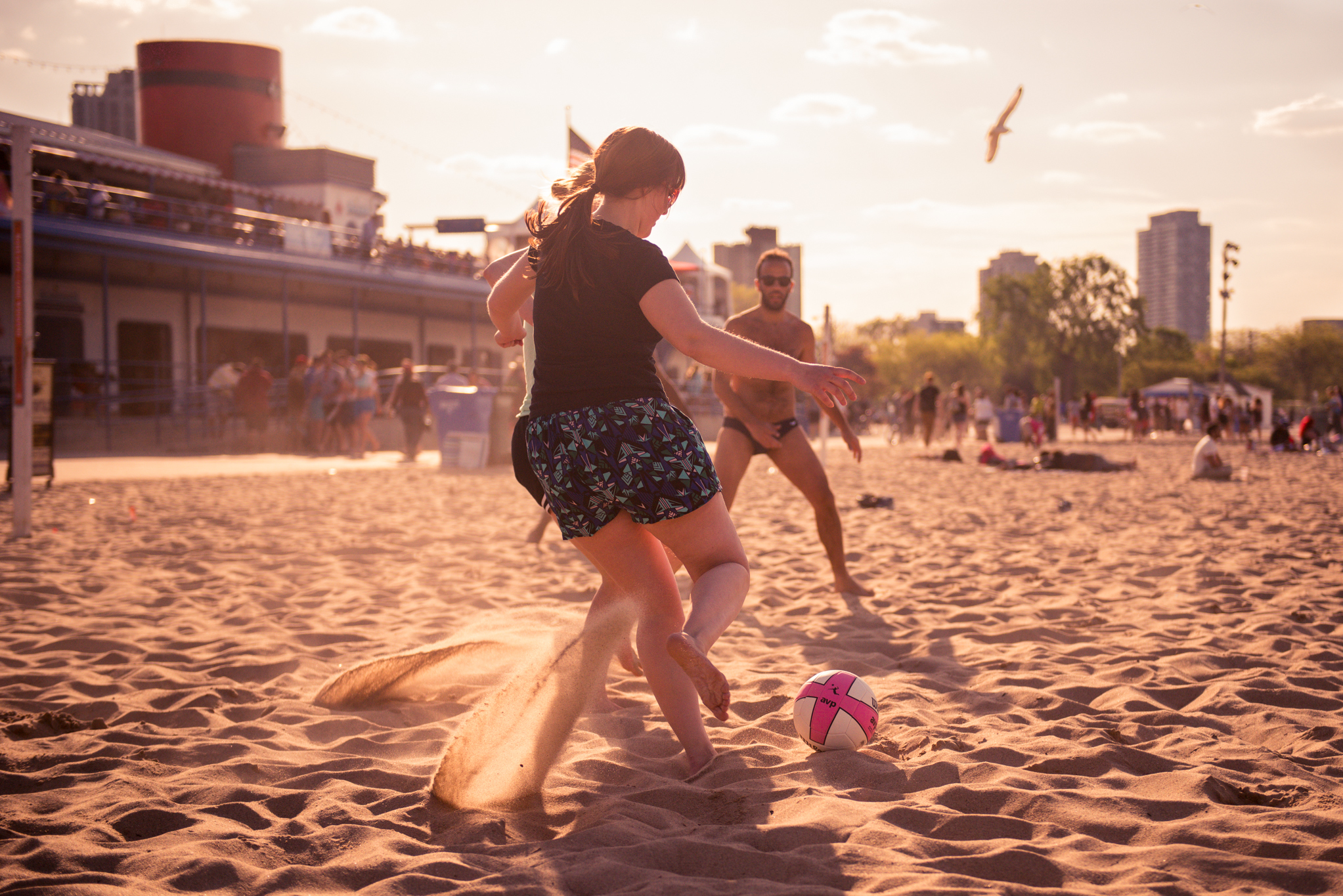 Photograph: Neal O'Bryan
In Chicago, you cannot...
Go to the beach
We know you're going to be tempted to pack a towel and find a good stretch of sand to sunbathe on once Memorial Day weekend rolls around, but all of Chicago's beaches (along with the rest of the lakefront, including many parks and trails) are closed to the public indefinitely by order of the Mayor. It's a bummer, but it will only make our eventual return to the shores of Lake Michigan that much sweeter.
--
Go boating or fishing
While Gov. Pritzker's latest "stay-at-home" order allows recreational fishing and boating (with no more than two people in a boat) in the rest of Illinois, Chicago is still prohibiting each of these activities inside city limits throughout the month of May. While Chicago's harbors remain closed the city is allowing owners to "access their boats for maintenance and de-winterization, consistent with the guidance of the Chicago Park District."
--
Play basketball, tennis and other sports in public places
Yes, a quick game of hoops or a few volleys over the net would be a great way to blow off some steam right now, but most sports involve coming within six feet of other people, so they're not allowed at the moment. Citing the state's ban on gatherings of more than 10 people, the city explicitly prohibits "close-contact group sports, such as basketball, soccer, and touch football." You may have to fire up Madden or NBA 2K to get your fix for the time being.
--
Hit the links
Gov. Pritzker is allowing golf courses through the state to reopen and welcome players under strict new guidelines, but Chicago is keeping its links closed. A statement on the city's website explains, "Recognizing that Chicago still has further to go to bring down the curve, golfing is not yet permitted in Chicago." You can always find a spot outdoors to keep practicing your swing.
---



Time Out's Love Local campaign is supporting out-of-work hospitality professionals in Chicago. Find out how you can lend a hand to the people who make our city great.
---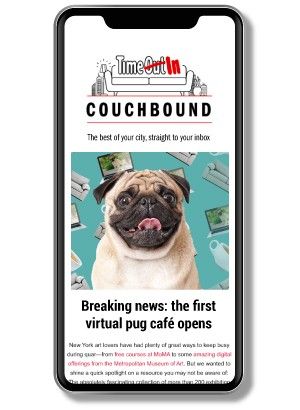 An email you'll actually love
Sign up to our Couchbound newsletter and bring the city to your sofa
Subscribe now