Where to see spring flowers in Chicago
Find spring blooms and foliage in Chicago's best public parks, gardens and nature preserves in and around town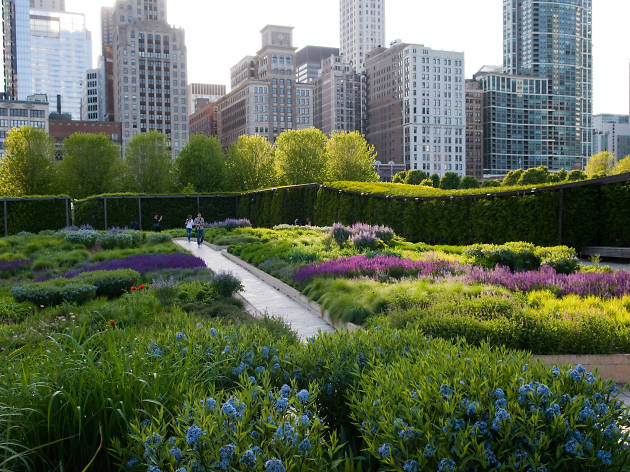 Chicago adopted the motto Urbs in Horto, Latin for "City in a Garden," when the small settlement between the river and lake incorporated in 1837. Shortly after, a parcel of land that is now part of Grant Park was put aside "forever to remain vacant of buildings," and the legacy of that philosophy lives on today.
Our many parks and gardens grow lush every year at this time with a plethora of things to do in spring, making them the perfect spot to drop in after enjoying one of the best brunches in Chicago. Some of the city's favorite green spaces are also some of Chicago's best attractions.
If you haven't taken the time to stop and smell the flora, now's the perfect time to explore Chicago's gardens with this guide to the city's spectacular flowers and foliage.
RECOMMENDED: Things to do in spring in Chicago
The best spots for spring flowers
Volunteer at Chicago gardens