The highlight: Vancouver
Natural beauty beats urban sights in this Canadian city.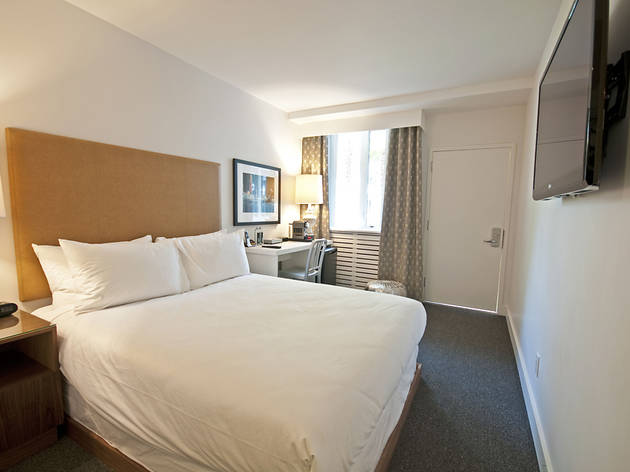 1/24
Photograph: Jason A. Heidemann
Guest Room at the Burrard Inn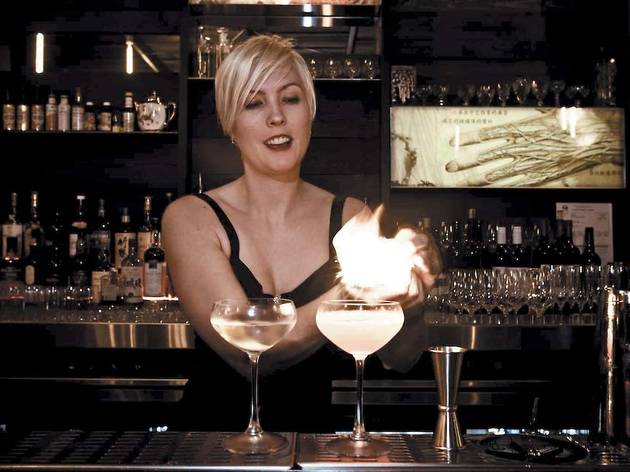 2/24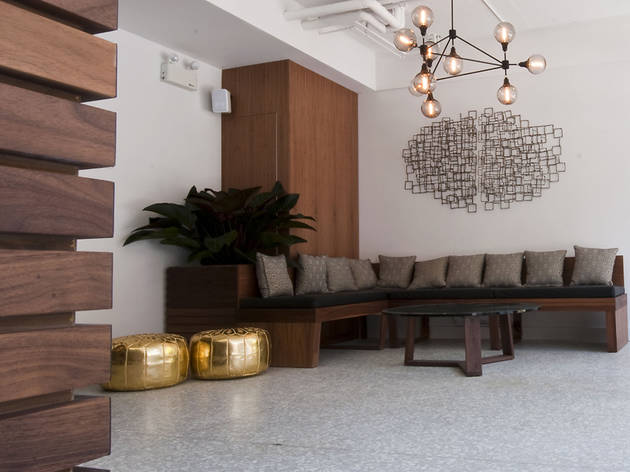 3/24
Photo Courtesy: Burrard Inn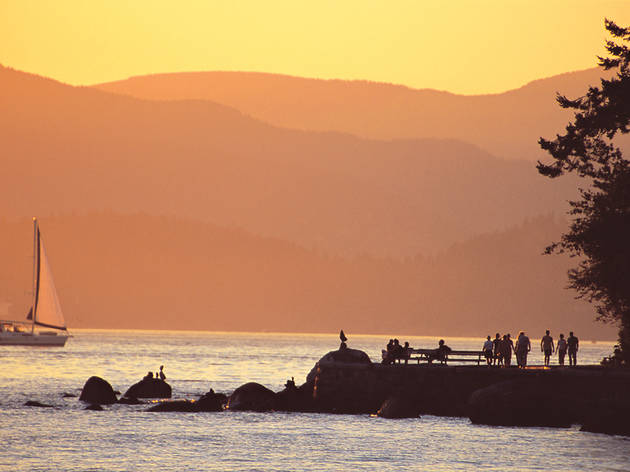 4/24
Photograph: Tourism Vancouver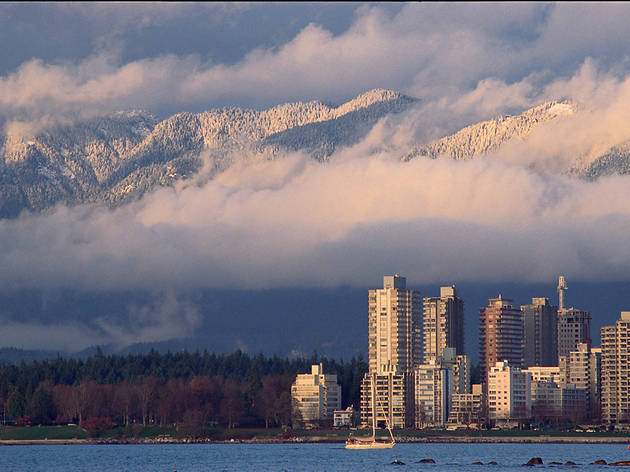 5/24
Photograph: Tourism Vancouver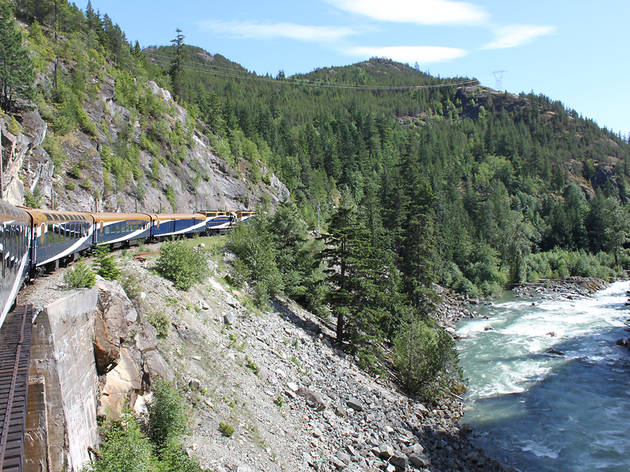 6/24
Photograph: Jason A. Heidemann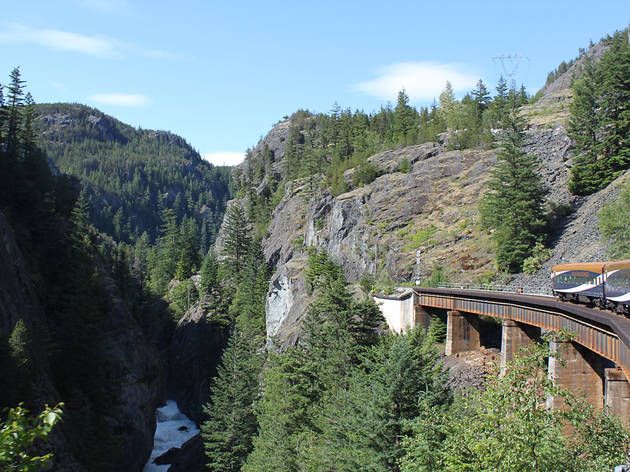 7/24
Photograph: Jason A. Heidemann
8/24
Photo Courtesy: Bao Bei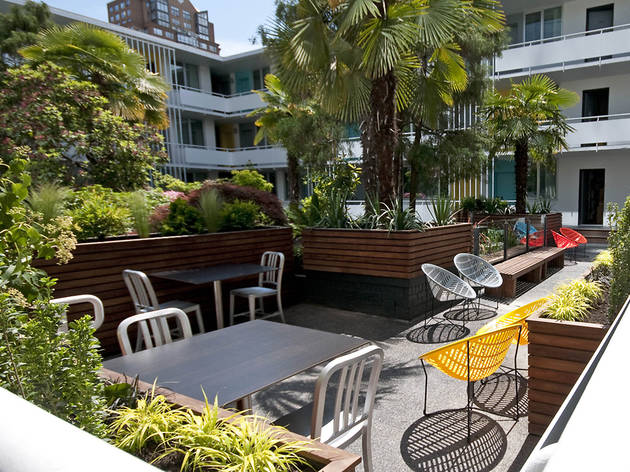 9/24
Photo Courtesy: Burrard Inn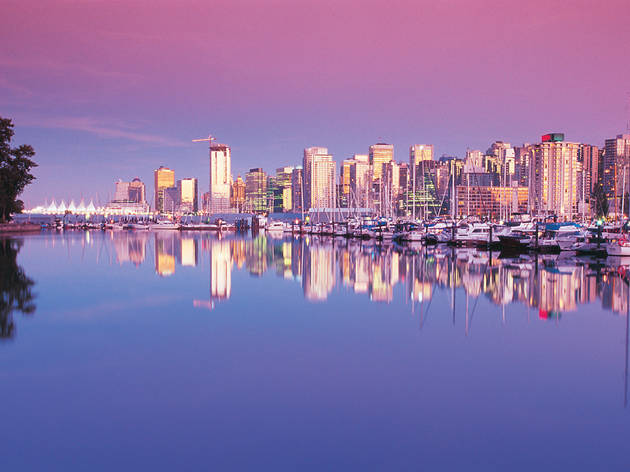 10/24
Photograph: Tourism Vancouver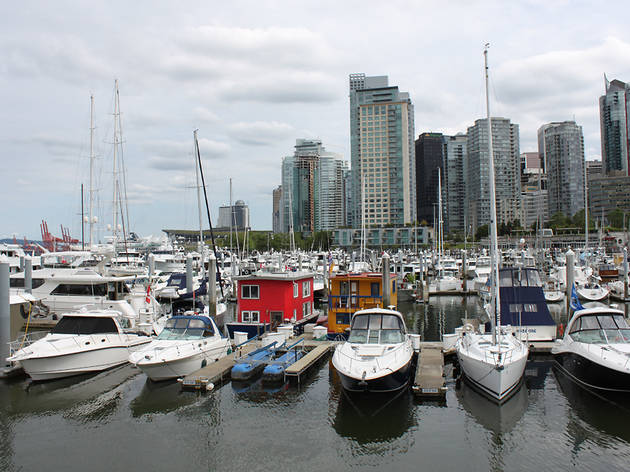 11/24
Photograph: Jason A. Heidemann
City skyline with harbour view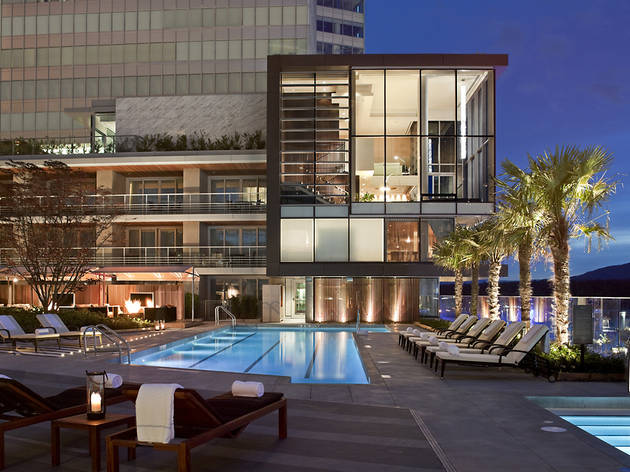 12/24
Paul Warchol
Fairmont Pacific Rim Hotel pool and deck
13/24
Colin Goldie
Fairmont Pacific Rim Hotel exterior view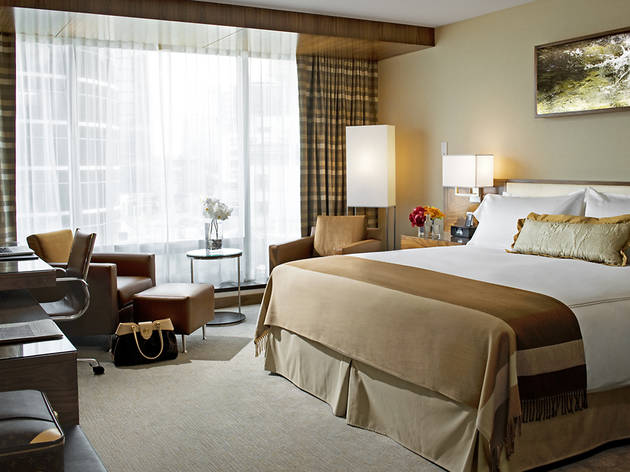 14/24
Photo Courtesy: Fairmont
Fairmont Pacific Rim Hotel guest room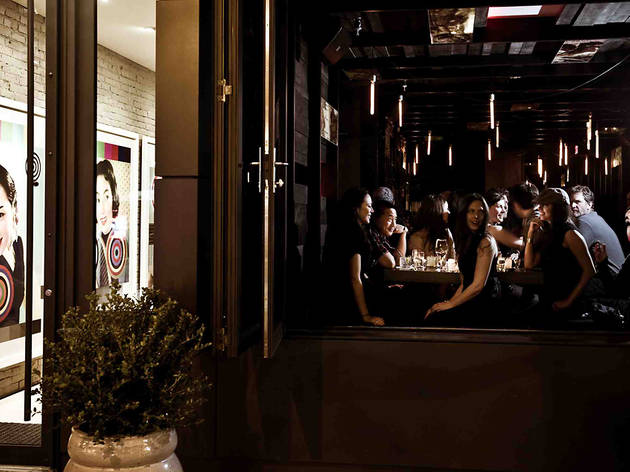 15/24
Photo Courtesy: Keefer Bar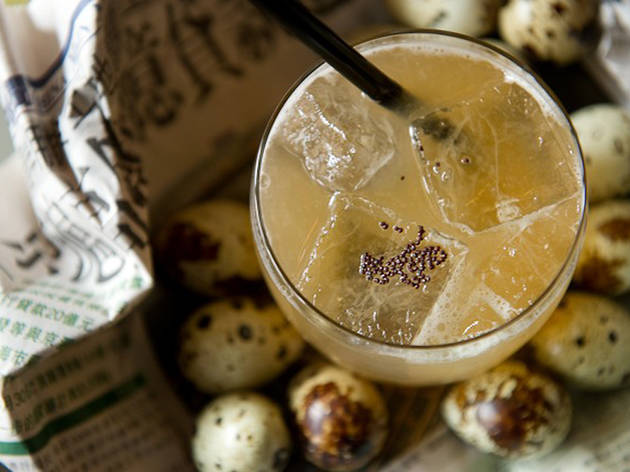 16/24
Photo Courtesy: Keefer Bar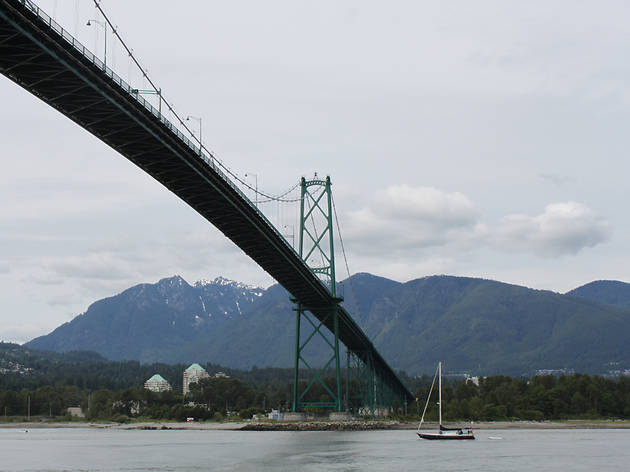 17/24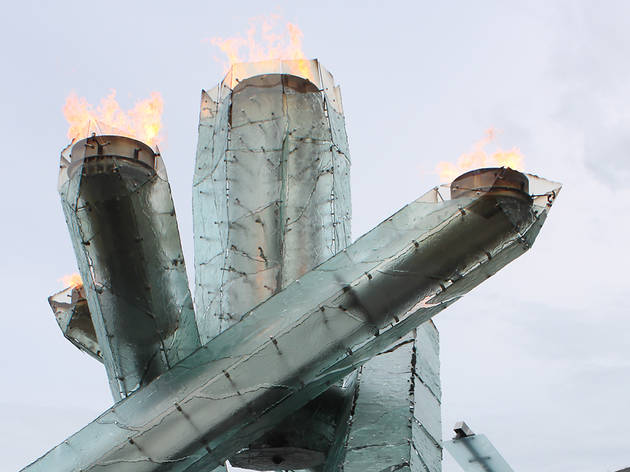 18/24
Photograph: Jason A. Heidemann
19/24
Photograph: Jason A. Heidemann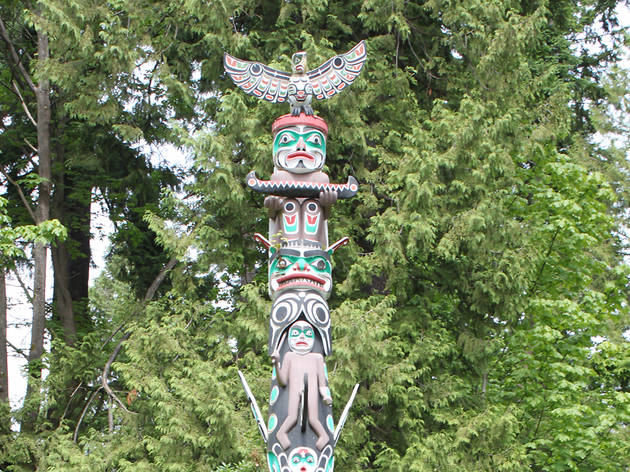 20/24
Photograph: Jason A. Heidemann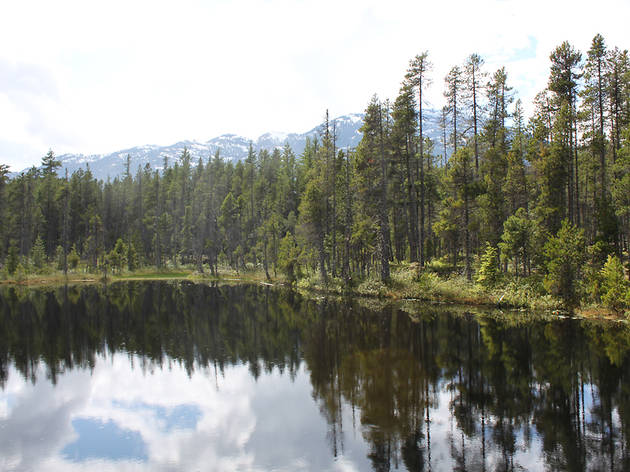 21/24
Photograph: Jason A. Heidemann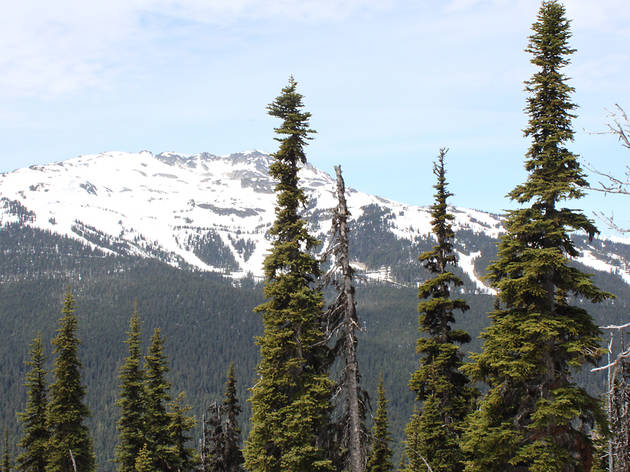 22/24
Photograph: Jason A. Heidemann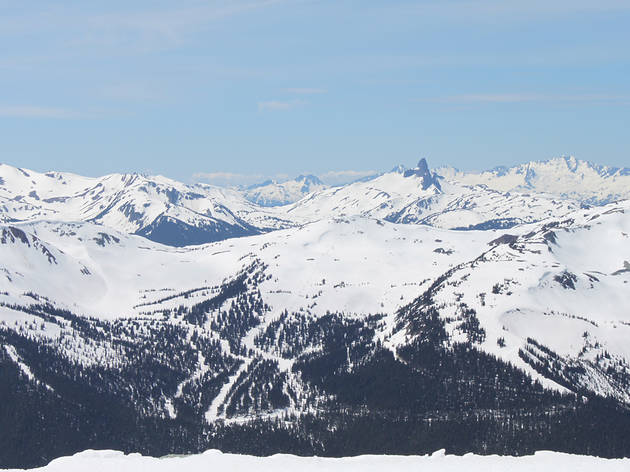 23/24
Photograph: Jason A. Heidemann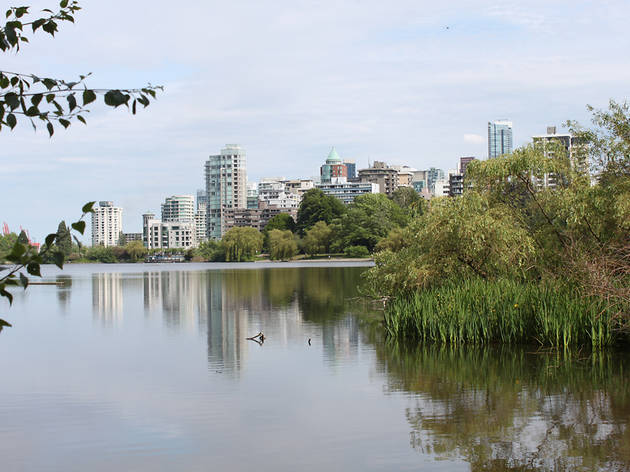 24/24
Photograph: Jason A. Heidemann
At 2:30pm on the dot, my friend Michael and I watch incredulously as herds of naked sunseekers make a lackadaisical, ganja-induced push toward the Pacific Ocean. We're at Wreck Beach, a famous stretch of pristine sand and surf in Vancouver, British Columbia, where on hot summer weekends hundreds of Canadians toss away their cares and clothing and cheerfully get baked, both by the sun and the abundance of hash treats for sale. The dash toward the water is an attempt to break a Guinness World Record for the largest simultaneous skinny-dip. It isn't successful, but I can understand the pull toward the sea felt by these 636 people. Despite its cosmopolitan vibe and post-Olympic sheen, Vancouver constantly nudges you irresistibly and intoxicatingly toward nature.
In the city of about 600,000 denizens, many of whom reside in the shiny glass towers that dot the skyline, the draw on any given day, constant rain be damned, is the great outdoors. My own relationship with anything not made of concrete and glass is a suspicious one, but even I couldn't resist the mountains (still snowcapped in July), picturesque harbor and ubiquitous stream of Douglas firs that wash the urban landscape in forest green and deliver a sweet, citrusy smell.
Stanley Park, a 1,000-acre rain forest just north of downtown ringed by the Pacific Ocean on three sides, beckons us on a cloudy day (of which there are many in British Columbia). The perimeter of the park is lined by two paths, one for pedestrians and one for cyclists and in-line skaters. We rent a couple of ten-speeds and hit the coast for a 5.5-mile scenic journey around, and later through, the iconic park.
Every hairpin turn reveals a new vista that screams Kodak moment, and each time we stop to give our calves a rest, we give our cameras a workout. We feel like ants standing under the Lions Gate Bridge, which, like the Golden Gate in San Francisco, connects downtown Vancouver to the tony North Shore. We tilt back our heads so we can marvel at the First Nation totem poles in Brockton Point, one of the most-visited tourist attractions in British Columbia. Mostly, we whiz around at top speeds, allowing the park's three bodies of water—English Bay, Coal Harbour and the Burrard Inlet—to fade into a single blur of dark blue.
Even as our energy levels fade and the modern world beckons, we never turn our backs on the outside. At the Fairmont Pacific Rim, we check in with our own concierge on the 20th floor (I'm a budget-travel enthusiast but won this trip in a raffle at a Chicago street fair), where we're handed the keys to a suite and given access to a private lounge with a bounty of amenities like fancy desserts and appetizers, at-your-service staff and a semiprivate living room. But all we really care about is the long balcony with stunning harbor and mountain views, where we spend most of our hotel downtime. In British Columbia, Mother Nature is the greatest luxury of all.
---
PLAN IT
More to do
Where to stay
The Fairmont Pacific Rim Hotel blew me away with its amazing level of service, fashionable crowd and constantly humming vibe. Even if you can't afford to overnight, consider joining the long queues just beyond the lobby at the yummy Bella Gelateria. Rooms start at $329 per night. Straddling yuppie Yaletown and gay Davie Village is the recently refurbished midcentury charmer the Burrard Inn. It's chic, cheap ($150–$200 per night) and cheerful and in the heart of Vancouver's buzzing nightlife scene.
Where to eat
Just writing about Bao Bei, an impossibly cool brasserie on the dingier side of Chinatown, makes my mouth water. Crunchy sesame flatbread with braised pork butt? Heaven.
Where to drink
The Asian-tinged Keefer Bar shakes and stirs all kinds of frothy seasonal libations, including a menu of energy drinks made from plant and flower essences, in a darkened, apothecary-inspired atmosphere.
Where to sightsee
The luxurious Rocky Mountaineer train travels at a snail's pace between Vancouver and Whistler, allowing for ample photo ops of the jaw-dropping mountains, waterfalls and foliage.
Get there United and partner airline Air Canada fly nonstop from O'Hare to Vancouver International for around $700 (closer to $500 with a layover). Rent bikes at Seawall Adventures in Stanley Park for around $40 per day.