The best craft beers in Croatia
Our ten favourite Croatian brews to guide your adventures in beer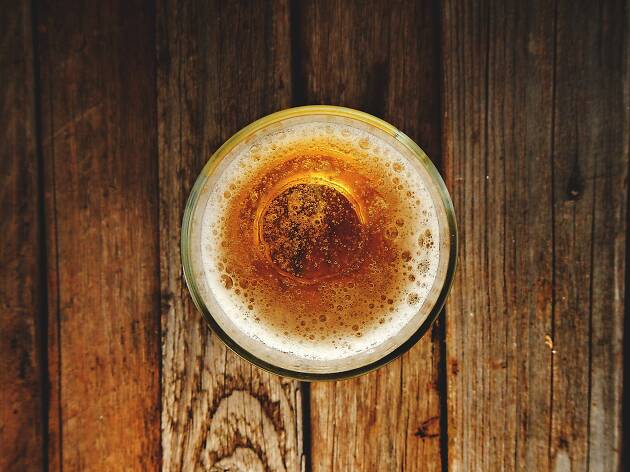 The best craft beers to try in Croatia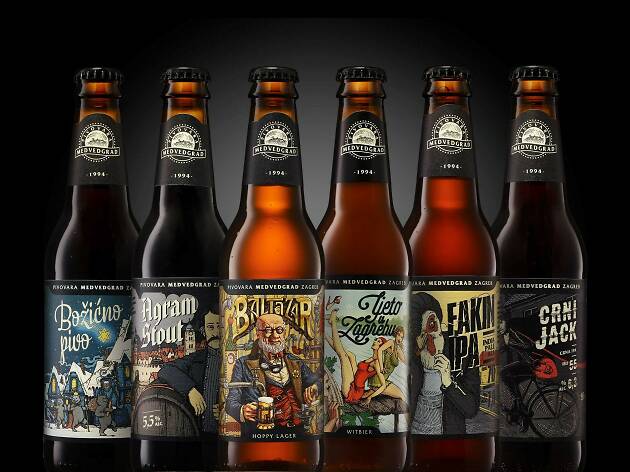 While Croatia's wines are among the best in the world, bland fizzy lager has been as much a part of the Croatian holiday experience as rocky beaches and chirping crickets. Occasionally picky connoisseurs might have been lucky enough to stumble upon a bar offering a more sophisticated selection. One of the first independents and an early adopter of additive-free beer, Medvedgrad have been brewing for over 20 years. Try them on Tkalčićeva, a winding stretch of bars in the centre of Zagreb. This capacious bar offered many visitors their first taste of Croatian craft beer. Stand-outs are the Fakin IPA, dark, reddish lager Grička Vještica, a newer, fruity, bitter lager called Baltazar, a wheat beer plus special seasonal options.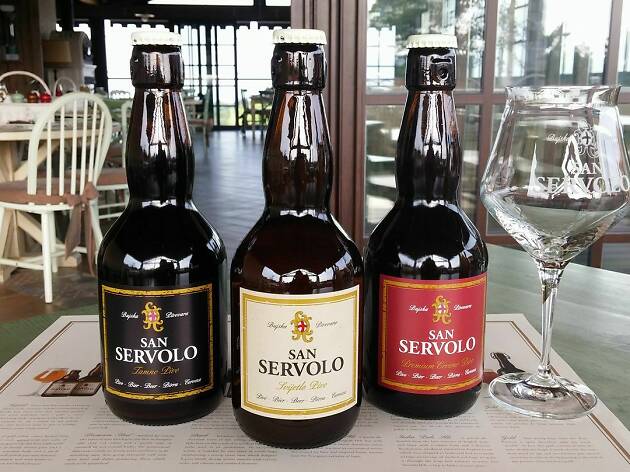 It's widely known that Daruvar and Zagreb are the starting places of Croatia's craft beer revolution (with a tip of the hat to Lika's Velebitsko brewery). But early on in the movement, a new player arrived like a bolt from the blue. San Servolo is the first craft beer from the Istrian peninsula in the northwest of the country. Known for their eminently drinkable lagers, a red and dark also available in the core range and two varieties of pale ale are newer ventures. The brewery also runs a four-star boutique hotel and spa in Istria where you can soak in a bath of beer.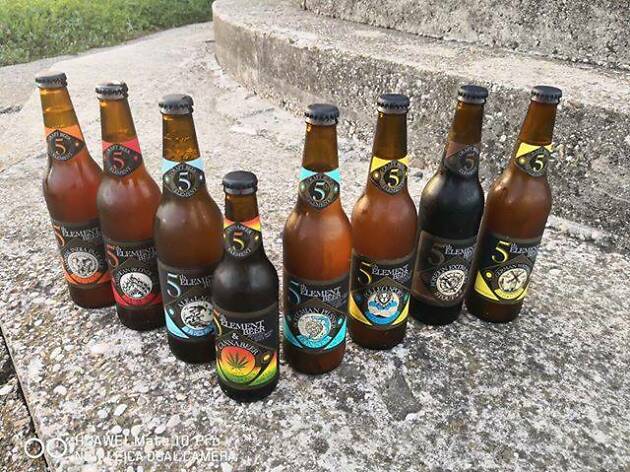 5th Element make a range of craft beers at Croatia's second oldest brewery (and the oldest to still remain on its original site), the pivovara in Daruvar. Some are unfiltered, like the Bonner Bohemian Pilsner, which rivals their standard Lela lager as one of the best of its kind in Croatia. The range contains up to nine different beers and you won't find a bad one among them. Highlights include the flavoursome American Blonde Ale and their delicious wheat beer.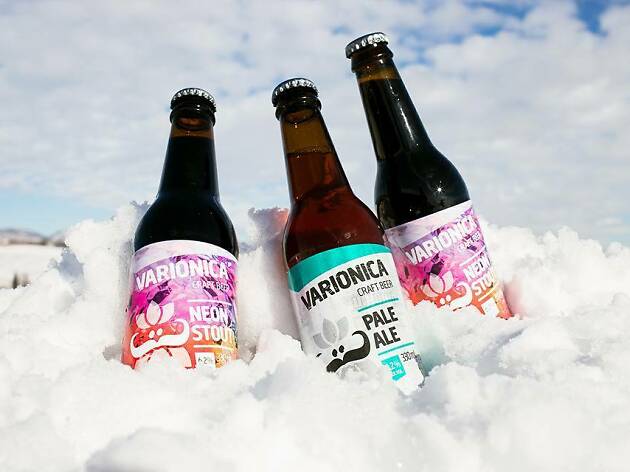 Matija Mrazek and Davor Simičić and their unerring passion for beer turned a homebrewing set-up into a fully functional brewery. One of craft beer's underdogs, they've reached terrific heights with high-quality beer and word-of-mouth buzz. Current varieties include Siesta Session, a light India Pale Ale and Neon Stout, a divine treat of chocolate and oats. Their mainstay Pale Ale is more easily acquired and arguably their best.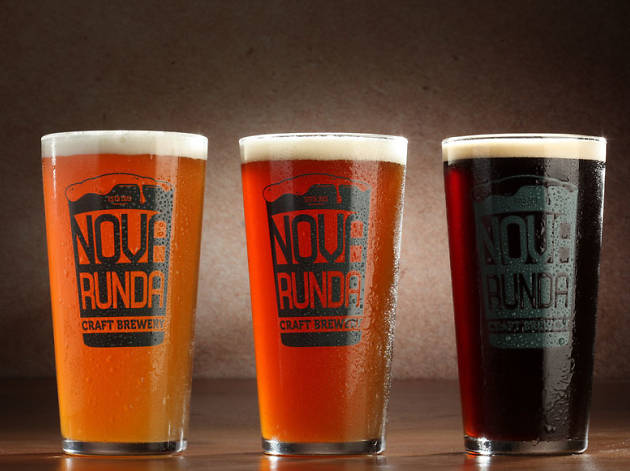 Like some of the country's oldest beers, the story of Nova Runda can be traced back to the Croatian city of Daruvar, where this brand began life as a home brewing unit. These days, its a fully fledged brewery, located in Jastrebarsko, south-west of Zagreb. Their range of beer should be top of the list of ones for visitors to try, not least because it's draught and therefore only available in Croatia and a few neighbouring countries. Although early award-winning successes came from their development of porters, these guys are absolutely nuts about the pale ale family. They have nine beers available of which eight are pale ales, including their lip-smackingly good American Pale Ale and the knockout C4 IPA.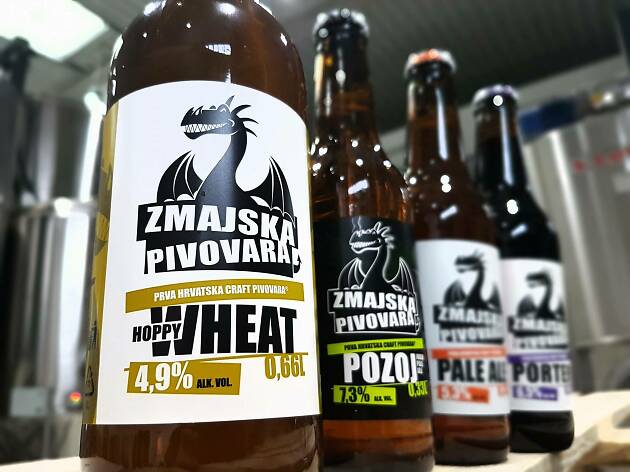 One of Zagreb's earliest craft breweries, when Zmajsko arrived on the scene, some were suspicious of their small 33ml bottles. A barrier-breaking brewery, Zmajsko's orange labelled IPA was Croatia's first, a sharp and fruity beer that arrived like a taste explosion in a landscape of abysmal chemical lagers. Some say their stronger Pozoj IPA is better, but make sure you try their wheat beer, seasonal specials and porter too, the latter is also Croatia's first.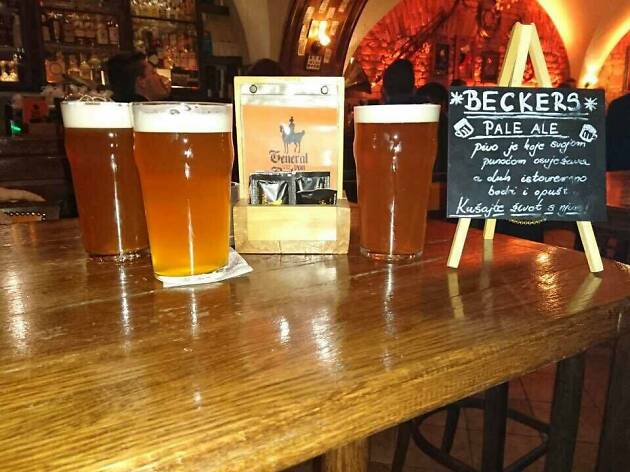 A marker for just how far the craft beer revolution has spread in recent years. Osijek, the surprise jewel of Eastern Croatia, not only has its own brewery but also one of the best. Beckers is named after an Austrian commander who rebuilt the old city in the 1700s. Its founder Bojan Pap had been homebrewing for several years before taking on a job as head brewer for Zmajsko. After two years in Zagreb, he decided to move home and start his own brewery. The beer has a cloudy appearance and the brewery are careful about ingredients used in the 25,000 litres of beer they make each month. Beckers is only available on draught and of the six beers they regularly produce, their America Pale Ale is an award-winner and one of Croatia's best draught pale ales. An easily drinkable pilsner, a bitter ESB and Mangulica, a schwarzbier, are also available.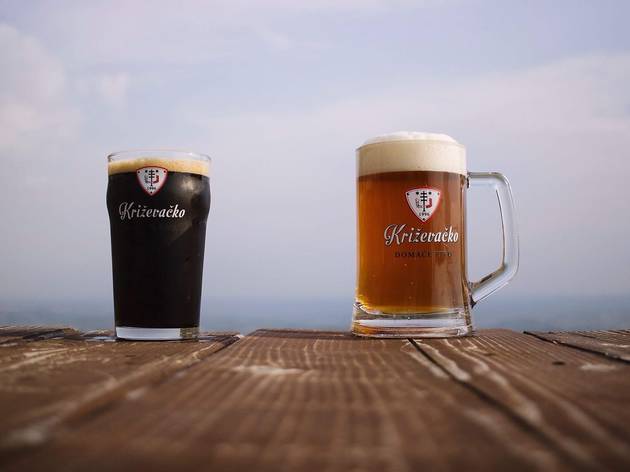 Established in 2013, Križevačko is a draught-only brewery, with its year-round range regularly joined by inspired seasonal specials. Their first beer was a refreshing pale lager, closely followed by a full-bodied dark lager with notes of coffee, chocolate and walnuts. Almost every craft beer producer in Croatia makes a pale ale and Križevačko's is jAPA, a pleasingly bitter brew that uses three types of malt and five varieties of hops. Their other standard is Šenka, an unfiltered wheat beer. Look out for adventurous new additions in 2019 such as Mater, a 7% strong ale with notes of guarana, poppy seed, honey and cola nut.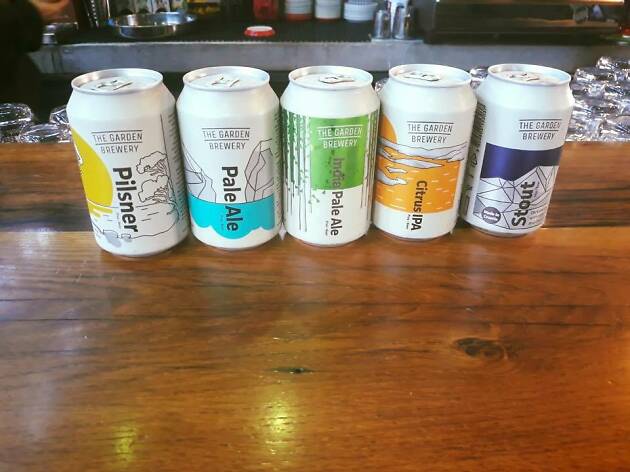 Founded by a team of British entrepreneurs behind the Garden festival, the Garden Brewery doubles up as a great music venue. The first craft brewery to produce beer in cans in Croatia, they're also the most successfully exported craft beers made in the country. Using all-natural ingredients, including fresh hops from America, Japan, Germany and Slovenia, their pale ales and pilsner are of particular note. Keep an eye out for short-run seasonal beers like the Christmas Vanilla and Chocolate Porter, one of the best you'll ever try.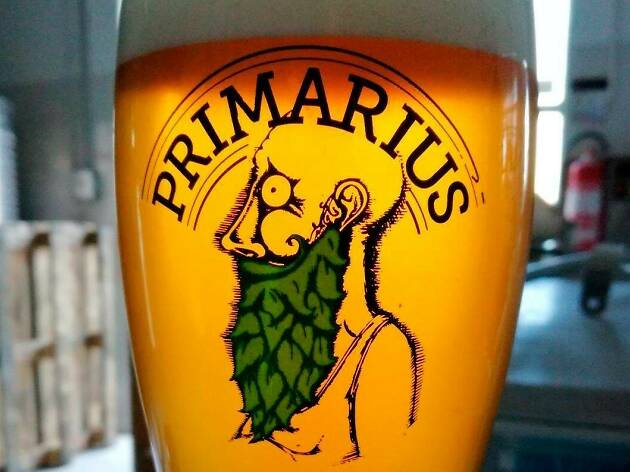 One of Croatia's younger and smaller breweries, PriMarius has made big waves with beer fans who regard their product as some of the best on offer. The brewery is essentially a one-man operation, that of Mario Žerjav, after who the brewery is named. An award-winning homebrewer, he earned his stripes at Zmajsko before setting up his own brand and brewery in 2018. They have made seven beers so far: Zornjak Höppy Amber Ale, a strong American IPA called Katapult, Bijelo, a Belgian wheat beer flavoured with orange peel, coriander and chamomile, a Ringišpil Session, Đe-Sme Je-Bo English brown ale and Tàmān Támān, an English porter, all of which have been brewed continuously since PriMarius's inception (they also ran a limited edition coffee-infused version of Zornjak). Currently available only on draught, the brewery plan to enter the bottled market within just their second year.