Darko Rundek is a name known in most households in Croatia. It's perhaps a little surprising that should be the case, as he's never really made music that you would class as either mainstream or pop. He has instead followed the path of a curious, restless and innovative musician, willingly travelling along in whichever direction the muse should call him. Nevertheless, he is widely loved across Croatia and its diaspora and acknowledged as one of the country's most interesting artists.

With July's midday sun hitting the ground outside a building on island Brač, Darko Rundek steps away from the sounds of those accompanying him in order to speak. Upon first glance, Darko Rundek perhaps looks every day of his 62 years, a shock of grey-white hair atop his head and lines on his face that imply a full life having been lived. He is quite handsome, with high cheekbones prominent on an otherwise slightly sunken face.

But when he begins to speak, Darko Rundek rolls back the years. He is sprightly, good humoured, spiritual (in a non religious sense, as far as we can ascertain), highly intelligent and still moved by the wonders and emotions of the world in a similar way to how a teenager might be. Island Brač, where he is staying, is a famous holiday destination. But it was a mistake to assume Darko Rundek is holidaying here.

'At the moment I am either in Zagreb or on Brač,' he says, patiently correcting the guesswork. 'You could not really say I'm on holiday here as I live here for a few months every year.'

The mistake itself was based on widely accepted hearsay. Such is Darko Rundek's importance to the Croatian music scene that almost everyone who's heard of him will tell you the story of how he moved to Paris in 1991, at the time Yugoslavia was falling apart. Before his departure, he had produced over 50 documentaries and plays for Radio Zagreb and worked on the music for over 30 theatre productions. In 1979 he was also the co-founding member and, later, the sole songwriter of Haustor, one of the most popular of all bands within the 1980s Yugoslavian music scene.


A truly golden era for music in the former union, Haustor's was an adventurous and distinct voice within it. They were loved throughout Yugoslavia. Combining folk music elements from around the world with their rock sound, they are credited with recording the first reggae track in the Serbo-Croatian language and played concerts to thousands. Their records still sound fresh and exciting to this day.

Having contributed so much to the cultural expression of his city, the loss of Darko Rundek from Zagreb was a sorrow felt in many hearts. But it would appear that now, for at least some of the year, Darko Rundek has returned home.

Whether the cause or the result of his return, his latest musical project, Darko Rundek & Ekipa, is something he talks about with great enthusiasm (as he does with much of his subject matter, which ranges from discussing climate change, wider environmental concerns and even how such things affect the fishing on Brač).

'I really like it very much,' he says of the young musicians he now performs alongside who make up his Ekipa. 'They are mainly from Zagreb, apart from Isabel, who is French, she lives in Pula, and Duco is living in Sarajevo.'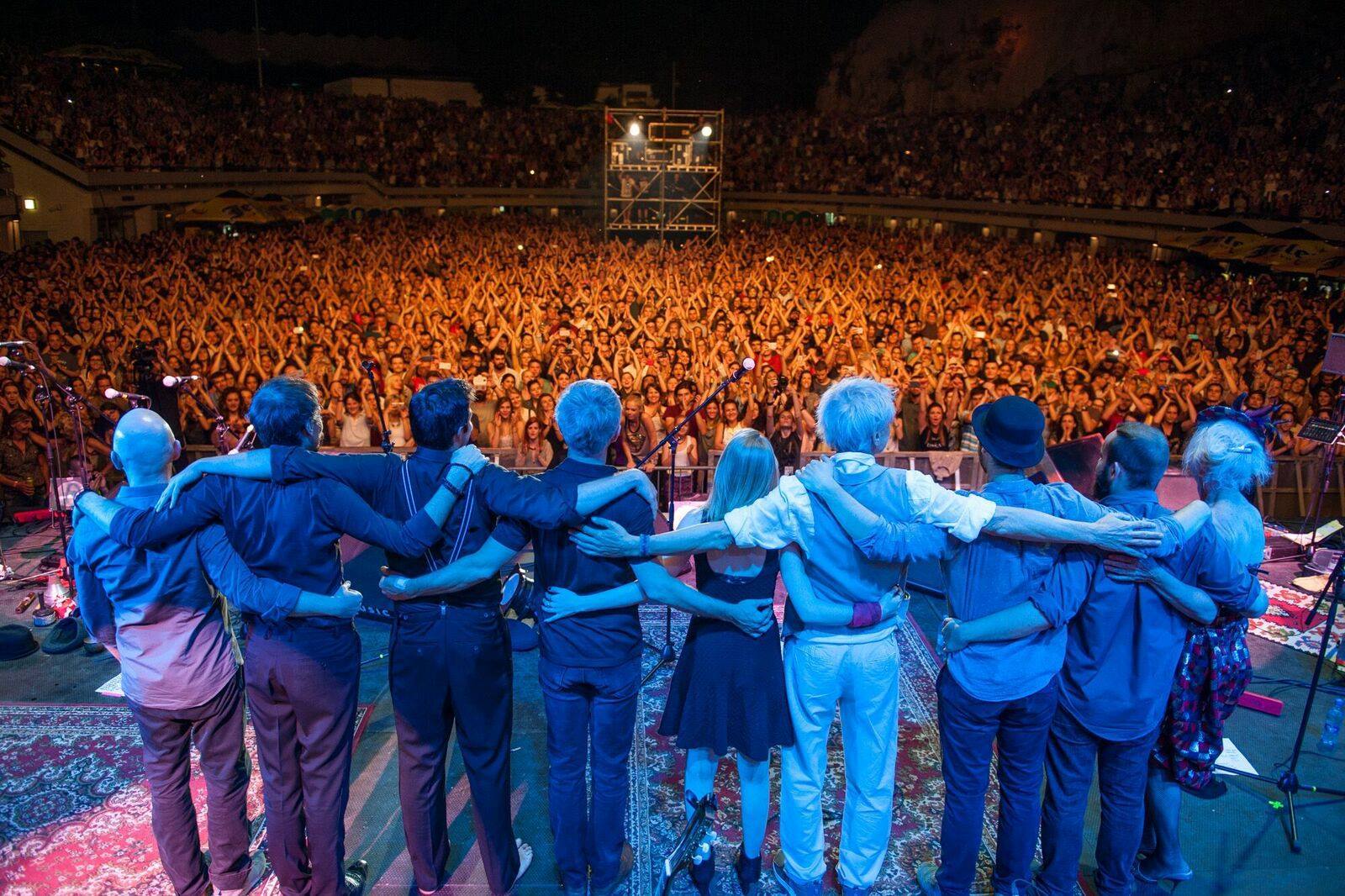 Darko Rundek & Ekipa

'In terms of instruments, it is similar to Cargo Orkestar,' he says, referencing the extended ensemble he put together after the turn of the millennium, that band having served as an alternate creative outlet to his then hugely successful solo career. 'But because the people in the band are from a younger generation, they have a different energy. A younger energy. And with some of the influences they have gathered... it's something that I've missed lately. They are really very creative.'

Darko Rundek & Ekipa were originally formed for the Apocalypso Now tour, a revisiting of material from Darko Rundek's breakthrough debut solo album, 1996's Apokalipso. An adventurous affair containing a vast array of instruments and musical styles, Apokalipso was the Croatian musical event of 1996 and 1997. It went on to win multiple awards and barely a day goes by when you cannot still hear one of its songs, particularly the title track, on some Croatian radio station.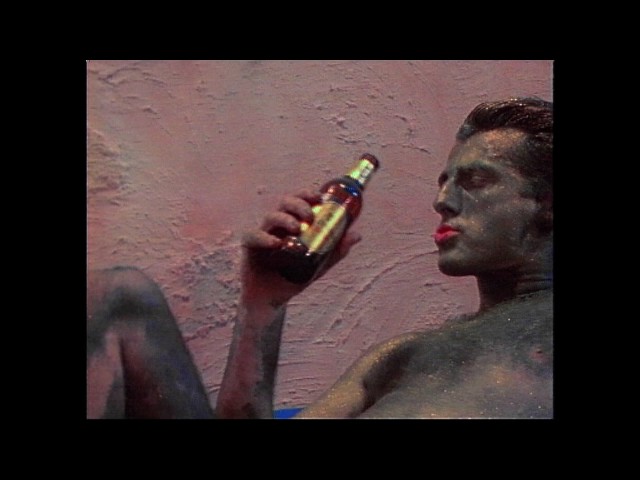 The album was far ahead of its time, particularly in terms of creating a new Croatian musical expression which engaged with, rather than wilfully ignored, a Yugoslavian heritage. Rundek's holistic view of music contained therein was a potential blueprint that, over twenty years later, very few from Croatia have managed to follow.

'I think it's probably because Croatia is no longer part of Yugoslavia,' he says, perhaps generously, of the noticeable absence of pan Yugoslavian sounds in much of today's Croatian music. 'There's less of a presence of the other styles of Balkan music here than there was before. Not only that, I think with Croatian independence, the country is looking for its own cultural identity. And it is looking more towards the west than it is towards the east.'

Since their formation, Darko Rundek & Ekipa have outgrown exclusively revisiting the Apokalipso material. They now also perform music from every era of Darko Rundek's career including old solo works, Haustor songs, Cargo Orkestar material, plus the fresh new music they are creating together.

Their latest release is a song called Pješčane Oluje, a summery splash of colour featuring multiple vocals, a cornucopia of exotic percussion, several brass lines and a guitar solo that sounds of African or Hawaiian inspiration. When it's suggested to Rundek that the track feels like it holds an Afro-Caribbean feel, he gently laughs.

'I'm not aware of that, to be honest," he says kindly. "Probably there are a lot of different influences in our music but, for me, Afro Caribbean music is not the major one. But that's just my feeling, which doesn't count for a lot. What counts is how you feel it.'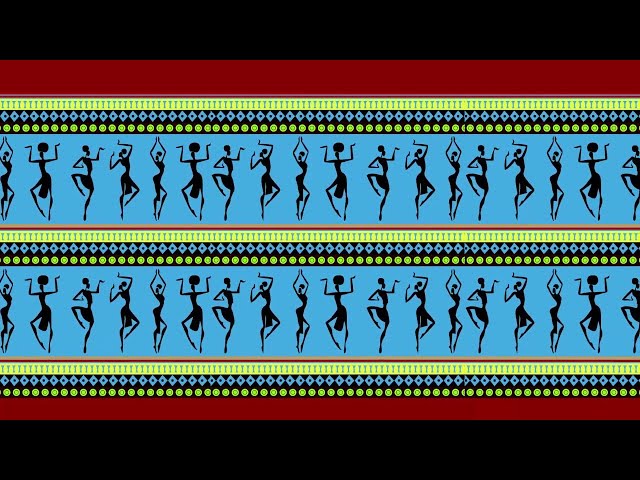 'It's very diverse,' he says, of Darko Rundek & Ekipa's influences. 'It comes not only from different traditional music but also from different popular music. Sometimes there's a little flavour of South America - Peruvian or Columbian music, or maybe some music from Međimurje in the north of Croatia. Sometimes music from the far east - Oriental music, and also from the nearer east - Turkey or Arabian influences. We sometimes have some jazz in there and rock influences too. But, to be honest, I'm really not trying to analyse that. It doesn't so much come from what I'm listening to now, or even from what I used to listen to when I was a kid. It's more subconscious than that.'
Whether conscious or not, an incorporation of sounds from across the globe is something that's marked every stage of Rundek's career to date. It's part of what makes his such an exciting sound.

'I was travelling in Yugoslavia,' he explains, when asked from where he picked up a love for such a broad palette of music. 'And in Yugoslavia, I think there already existed all of those influences, in different traditional folk musics.'

'It was very, very diverse,' he says, stressing the point as though still amazed. 'In Bosnia there is the influence of Turkish music, in Macedonian music, there are Oriental rhythms, in the north of Croatia there is Pannonian music, which has Hungarian influences, we had Slovenian and even German folk music influences. In Istria we have some strange vocal folk music. On the radio when I was a kid there were festivals which were so varied, some of it sounded like alien pop music. There were so many different styles surrounding me.'

Drawing from a rich back catalogue, with wide influences and the freshness of the musically ambitious new players now surrounding him, there's probably never been a better time to catch Darko Rundek (& Ekipa) in concert. The band brought their acclaimed live show to Rijeka as a part of the Sailor Sweet and Sour Festival in late July 2018, an event which was co-curated by Damir Martinović of Rijeka band Let 3.

'I respect them more and more, I must say,' says Rundek in earnest when asked about the provocative and playful Let 3. 'I think they are a really very interesting band. Quite honest in their folly. I think they are important for Croatia to have because they are one of the very few which have attacked taboos through the years. There were not so many, courageous like that, on the pop scene.'

The Sailor Sweet and Sour Festival is part of the cultural programme implemented in the run-up to Rijeka 2020 European Capital Of Culture.

'I think it's a very good place (to hold it), because it's on the cultural crossroads between Italy, Austria and the Balkans,' says Rundek, whose own artistic expression lies at the crossing of many roads. 'It's a very good place to have this gathering of different aspects of culture. Since I was a kid, Rijeka was the place I would go to, the first time I got to see the sea. From Zagreb, we would go there on our summer holidays. When you are a kid, this moment is really important because you're learning about new freedoms, new friendships, new love. The new magic of summer. For me, Rijeka is the gate of the miraculous.'

Darko Rundek & Ekipa play at Hoomstock in Hum na Sutli on Friday 24 August, at Tvrđava sv. Mihovila in Šibenik on Saturday 25 August and at Bedem Cornaro in Split on Saturday 1 September.