Interview with DJ Mariano Mateljan
Time Out interviews acclaimed techno stalwart Mariano Mateljan to ask about the state of Croatia's music scene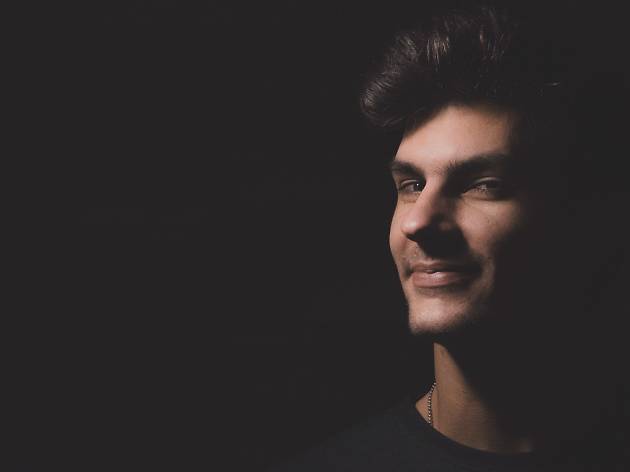 Mariano Mateljan is a talented producer from Split. Born in 1989, at the apex of dance music culture, an era fondly recalled as the 'second summer of love' by old time ravers and bass affaciandos alike. Now, DJs like Mariano are helping to reignite that scene, changing the face of Croatia - and, arguably, of European clubbing in general. With serious productions on the Infuse label and appearances at FUSE, Sankeys and Club der Visionäre, he's the top local knowledge on all things bass-related.
How has the Croatian music scene changed in the last ten years?
The electronic music scene in Croatia was pretty huge back in the 2000s. The era of faster tempo and harder beats. It slowly started to fall down around 2006 or so. Club promoters kept bringing over the same old names over years because it was surefire, money-wise. That's probably why the majority of Croatian party clientele still like it bangin', because they never really had a chance to hear and explore new and different sounds.
How do you think the festival scene has affected growth of electronic music in Croatia?
I think the festival scene has affected our scene in so many ways, mainly because most of the names on those festival line-ups, you would hardly ever see booked at a club in Croatia. Another reason is that the amount of festivals during the summer season is incredible. You can basically party almost every day for three months.
Do some festivals deal more with the local scene? Which ones?
I'm not too sure about the other festivals, or how many Croatian artists they book, but I'm sure that each and every one of them has at least two or three prominent figures. The Sonus Festival has had loads of Croatian artists in the past three years, myself included.
What are your thoughts on Sonus?
I've played Sonus twice already, so this will be my third year. I'm always super excited to play there and be a part of it. It's very inspiring to share decks with some of your friends and musical influences. I'm sure in the future they will remain musically open minded, that's exactly what makes Sonus my favourite.
Mariano Mateljan is a talented producer from Split. Born in 1989, at the apex of dance music culture, an era fondly recalled as the 'second summer of love' by old time ravers and bass affaciandos alike. Now, DJs like Mariano are helping to reignite that scene, changing the face of Croatia - and, arguably, of European clubbing in general. With serious productions on the Infuse label and appearances at FUSE, Sankeys and Club der Visionäre, he's the top local knowledge on all things bass-related. How has the Croatian music scene changed in the last ten years? The electronic music scene in Croatia was pretty huge back in the 2000s. The era of faster tempo and harder beats. It slowly started to fall down around 2006 or so. Club promoters kept bringing over the same old names over years because it was surefire, money-wise. That's probably why the majority of Croatian party clientele still like it bangin', because they never really had a chance to hear and explore new and different sounds. How do you think the festival scene has affected growth of electronic music in Croatia? I think the festival scene has affected our scene in so many ways, mainly because most of the names on those festival line-ups, you would hardly ever see booked at a club in Croatia. Another reason is that the amount of festivals during the summer season is incredible. You can basically party almost every day for three months. Do some festivals deal more with the local scene? Which ones? I'm not too sure
Read more