Throughout July and August, a myriad of cultural events is being put on across Istria, many on open-air stages in unique historical and architectural settings. Here's our pick of some of the most atmospheric festival backdrops in Istria.
Pula's Roman amphitheatre – Pula Film Festival
Pula's 1st-century Roman amphitheatre is by far the most spectacular of the dozen venues transformed into makeshift cinemas during this film festival, now in its 69th edition. What has become Croatia's biggest cultural event dates back to 1953 when Akira Kurosawa's epic psychological thriller Rashomon was one of the first films screened here. To experience the delight of sitting under the stars among the ancient stones where Roman gladiators once entertained the masses, choose one of the alfresco screenings that take place here in the festival's biggest and grandest venue – or attend the opening or closing night galas.
Pula Film Festival, July 16-24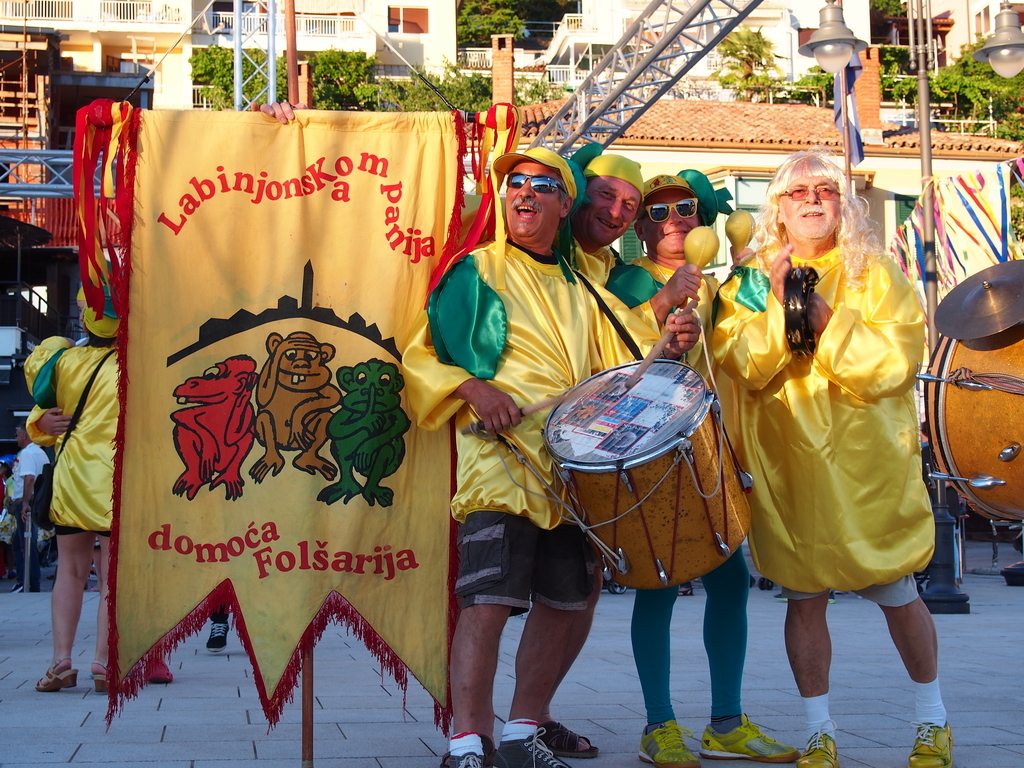 Labin's old town – Labin Art Republika
Charming hilltop Labin takes on a festive vibe each summer for Labin Art Republika. Running throughout July and August, the festival's varied programme includes a dizzying schedule of live music, art exhibitions, and performances of dance, theatre and stand-up comedy. The free nightly walking tours of the old town are a chance to get to know Labin in the company of local guides.
Labin Art Republika, July 6-August 25
Grožnjan – Jazz Is Back
Each July, sweet Grožnjan, perched at 282 metres and known as the village of artists, comes alive to the sounds of music. During the day, wander in and out of its many art galleries accompanied by the musical melodies of rehearsals in progress. Come evening, international musicians take to the makeshift open-air stage on the edge of town as part of the annual Jazz is Back festival.
Jazz is Back, July 14-27
Svetvinčenat – Festival of Dance and Non-Verbal Theatre
Enchanting Svetvinčenat provides not one, but three atmospheric performance stages for this annual summertime festival of contemporary dance and non-verbal theatre. Dominated by the 12th-century Church of St Vincent, the town's medieval square is transformed into an alfresco stage. The open-to-the-sky interior of the adjacent 13th-century Grimani Castle is an equally spectacular performance space, while the 15th-century pillared loggia tucked in a corner of the town square provides a third stage, smaller and more intimate.
Dance & Non-Verbal Theatre Festival San Vincenti, July 22-24
Motovun – Motovun Film Festival
Come nightfall every July, the squares of Motovun become a cinema under the stars. Film lovers flock to this fortified hilltop town for Croatia's best-known film festival, now in its 23rd year with its programming still staunchly focused on the promotion of independent cinema from central Europe and beyond. Screenings run throughout the day and long into the night, some in outdoor cinemas set up on cobblestone squares, followed by lively concerts to conclude the evening.
Motovun Film Festival, July 26-30
Dvigrad – Dvigrad Festival
Come summer, the crumbling stone buildings and reconstructed Church of St Sophia of deserted Dvigrad come to life with the sounds of classical music. Dating back to medieval times, Dvigrad became a virtual ghost town when the bubonic plague arrived here in the 17th century, wiping out almost its entire population. The 20th edition of the Dvigrad Festival runs from June to September, with a series of outdoor concerts presented here as well as in nearby Kanfanar's Church of St Sylvester.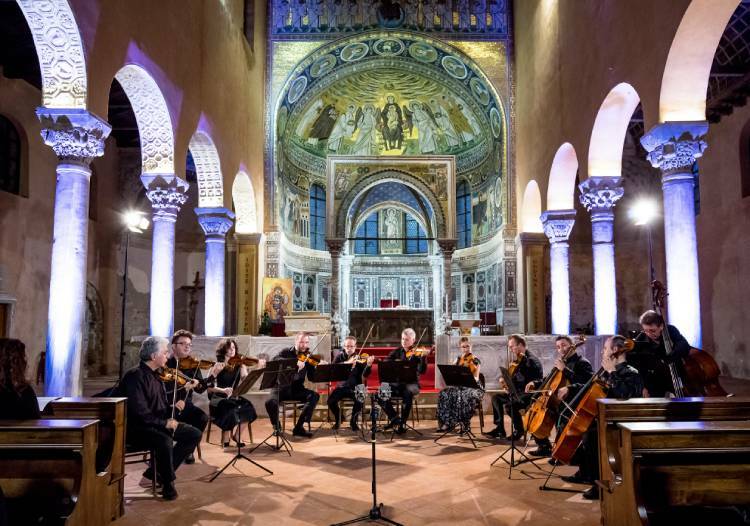 Poreč – Concerts in the Euphrasian Basilica
The historical centre of the coastal city of Poreč is home to Istria's only UNESCO World Heritage Site: the exquisitely well-preserved Episcopal Complex of the Euphrasian Basilica. This Byzantine treasure built in 553 AD shelters beautiful floor mosaics from the 4th and 5th centuries, as well as mosaics of brilliant gold leaf decorating its apse. The basilica becomes an otherworldly setting for concerts of classical music. Marking its 61st season in 2022, this is one of Croatia's oldest festivals of classical music.
Concerts in the Euphrasian Basilica, July 1-Nov 22
This article is sponsored by the Istrian Tourism Board.