Snaking west from the main square, lined with fascinating outlets and attractions, Ilica is one of Zagreb's most historic streets. Venerable secondhand bookshops rub shoulders with new-wave cafés, and at least twice a year, Ilica turns into a giant street festival. Here are eight great places worth exploring and investigating!
History
The first time Ilica appears in the historical records is in the 1500s, as a trade road for farmers and animal herders going to and from the Dolac marketplace above the main square. Vineyards extended over the slopes to the north, around which a settlement appeared named 'Ilica', possibly derived from the Croatian word for road, ulica. Slowly built over the centuries into its modern state, thanks to these pre-urban and agricultural origins, Ilica winds through Zagreb as no other street does.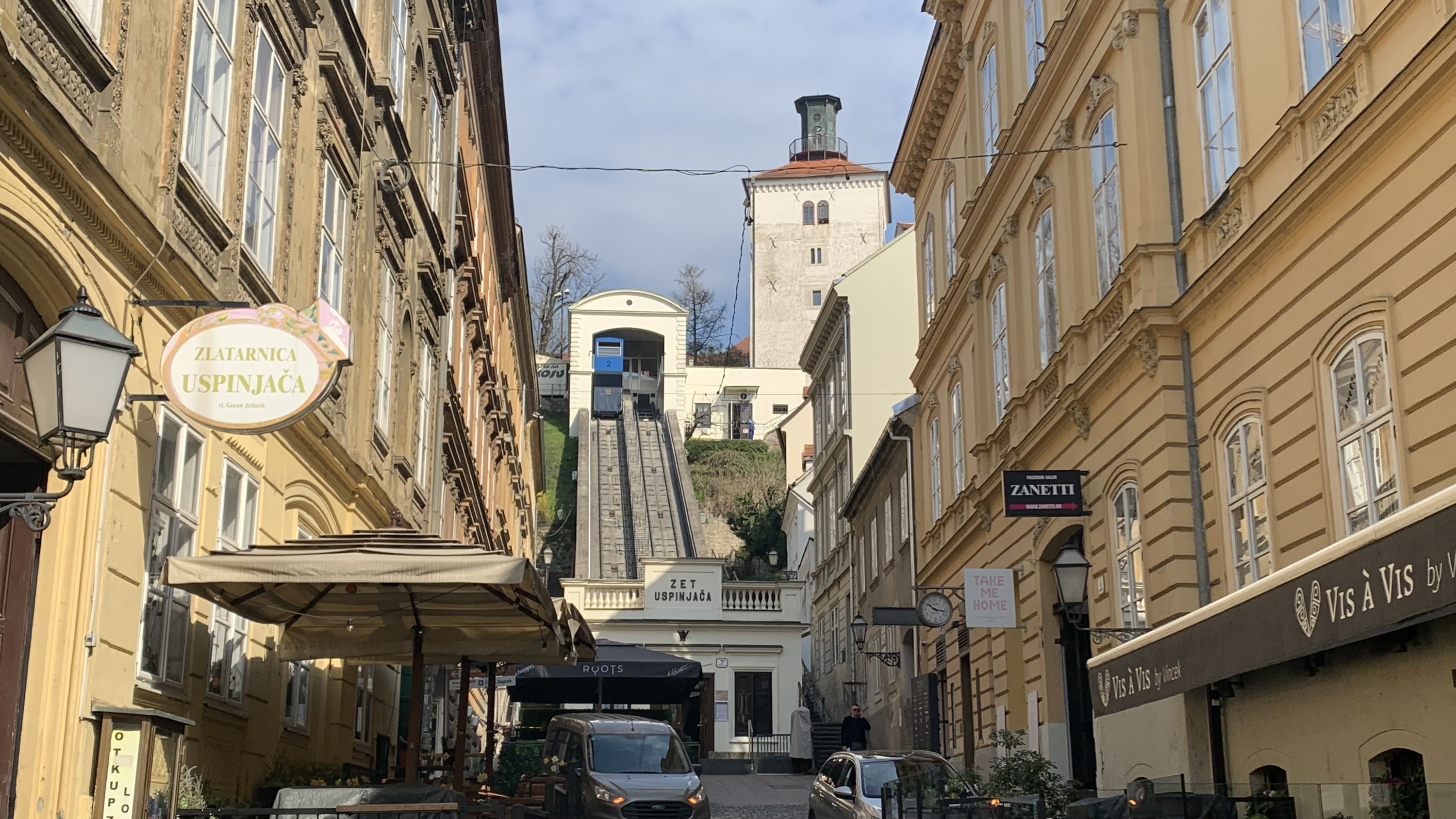 Funicular
Starting off from Trg bana Josipa Jelačića and heading west, one of the first things you'll notice are the tracks and blue cabs of Zagreb's funicular. Built in 1890, the system connects Ilica with the historic sights of the Upper Town. Only 66 metres long and rising up at a 51% incline, this is simultaneously one of the shortest and steepest routes of its kind in the world. The funicular runs every day, 6.30am-10pm.
Vincek Slastičarnica
This small ice cream and pastry shop just around the corner from the funicular at Ilica 18 has one of the best selections of tasty treats in the city. Vincek is popular for its wide selection high-quality ice cream, mixed fresh every morning. Be sure to check out their more exotic flavours such as mango-and-orange, made from real squeezed fruit.
Museum of Illusions
Featuring dozens of optical illusions, holograms, puzzles and all manner of visual tricks and curiosities, the Museum of Illusions is one of the most popular attractions in Zagreb. Opened in 2015, as previously reported, this Croatian concept expanded rapidly to encompass 35 locations globally, including New York, Paris and Dubai. Just wrapping up renovations at this Zagreb site at Ilica 72, the museum reopens in April, operating according to its standard daily hours of 9am-10pm. Admission is €9, €7 for kids. For more information, check the museum website.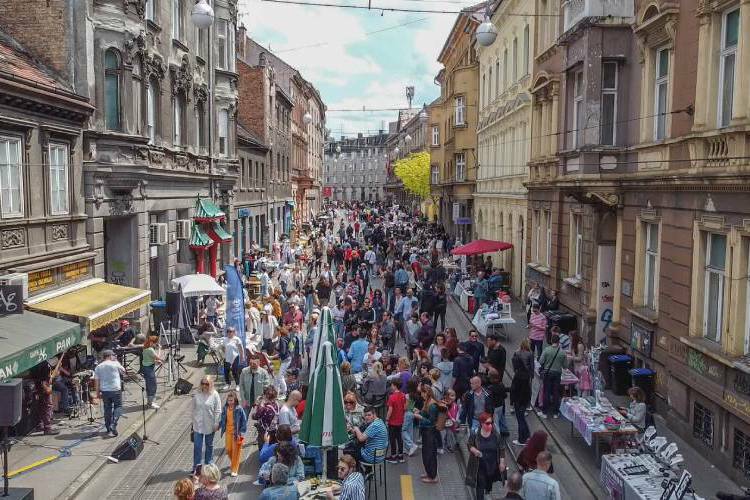 Eli's Caffe
One Croatia's first specialty new-wave cafés, Eli's has always been a popular weekend destination, partly thanks to its location close to the street market at Britanski trg (see below). It still only brews with 100% Arabica beans. So dedicated to the art of creating the best cup of coffee, in fact, Eli's is one of the few non-smoking cafés in the city, ensuring you can actually smell what you've ordered. Ilica 63, open Mon-Fri 8am-7pm, Sat 8am-4pm, Sun 9am-2pm.
Britanski trg
Of all Zagreb's squares, Britanski ('British') is one of the most vibrant and colourful. Hosting a dozen bakeries, cafés and restaurants, this tree-lined space is the place to enjoy a cappuccino or a pastry if you want to get away from the crowds of Bogovićeva. Britanski also has several beautiful flower shops, and in the mornings hosts a large farmers' market. On Sundays, the tables of fresh vegetables make way for a popular antique fair.
Histrion Theatre
Continuously operating since the 19th century, but modernised and expanded in recent years, Zagreb's oldest theatre, the Histrion, sits on Ilica just past Britanski trg. It hosts popular cabaret, comedy and political satire, as well as the Days of Laughter stand-up comedy festival every November. For the schedule and tickets, visit their website. Located at Ilica 90, where shows begin daily at 8pm and tickets are €10.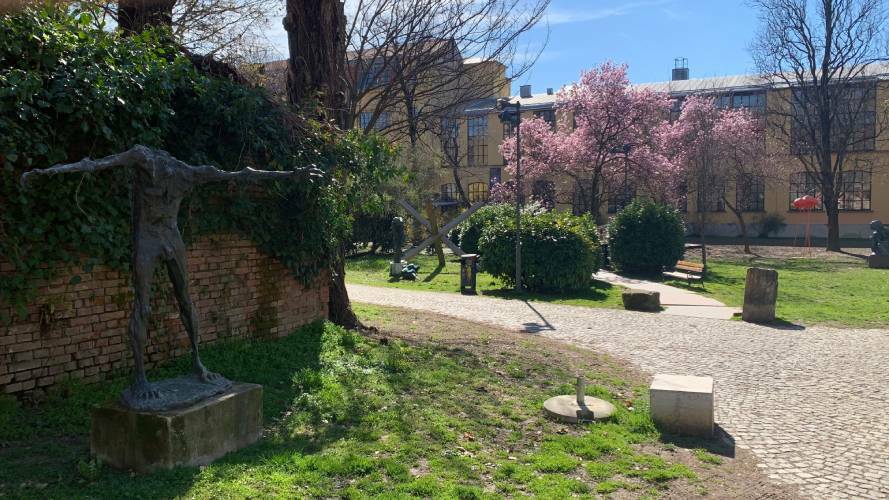 Garden of the Zagreb Academy of Fine Arts
Shielded from the hustle and bustle of Ilica, the peaceful statue garden of Zagreb's Faculty of Fine Arts is open to the public, filled with works by prominent Croatian artists and completed with a small café. The celebrated Croatian sculptor and architect Ivan Meštrović, whose work includes the Nikola Tesla statue in the city centre and the HDLU Art Pavilion, has several pieces showcased here. Located at Ilica 85, it also stages open days, involving workshops and galleries. Check the university website for details.
Project Ilica
Two or three times a year, a long stretch of Ilica closes to traffic and transforms into a huge public fair. Cafés and restaurants turn the pavements into terraces, vendors set up pop-up stores selling clothes and jewellery, students from the Academy of Fine Arts put their paintings and sculpture up for sale, and local bands play free gigs. People take over the street and Ilica turns into a big rolling party. The next festivals are planned for May 21 and September 17. The Project Ilica website has details (Croatian-only) – see our report about the most recent event.