Pag restaurant guide
The Pag restaurant scene is limited, but still boasts some great spots. Here our local experts select the best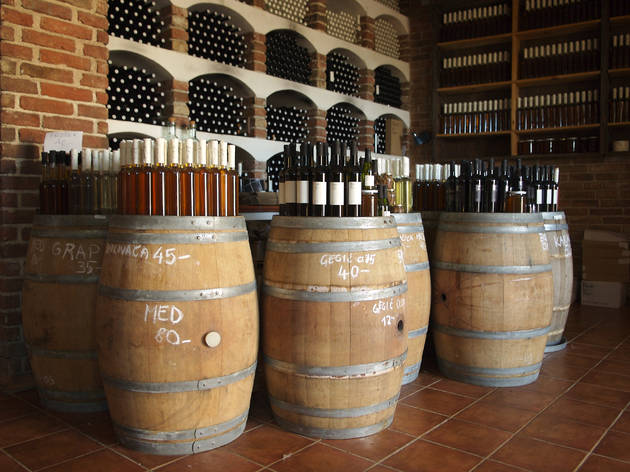 The flavours on the Pag dinner table are influenced by its arid, saline environment. Inhabited by more sheep than humans, Pag has lamb which is flavoured with the aromatic herbs sheep consume, as is the trademark Pag cheese. Fish tastes differently too, a result of the salty waters. Accompanied local Žutica dry white wine and a stiff digestif of travarica herb brandy, the Pag culinary experience is complete.
In Pag town, Na Tale overlooks the bay, the seafood matching the location.
Where to eat on Pag Island...
Restaurants, Mediterranean
This fine establishment is commonly acknowledged to be the top table in Pag town. Overlooking the bay at the edge of the seafront, at Na Tale the food certainly matches the wonderful location. The seafood in particular is another attraction, the fresh white meat of the catch of the day brought out by superb sauces. Octopus lasagne and Pag lamb are other specialities, best enjoyed away from the burning sun in the shaded courtyard.
Restaurants, Mediterranean
This atmospheric little stone-walled cellar is the place to go to try the local wines, hams and cheeses, served with a smile but with little fuss. The chatty regulars seem to enjoy the informal grazing as much as you. Close to the church, this is an ideal spot for a late, light lunch after a morning spent at the beach.