Croatian gastronomy is having a moment. A new wave of chefs are bringing classic Croatian dishes to the fore, mixing them with European experimentation to create an entirely new breed of Mediterranean cuisine. It hasn't gone unnoticed, either. The world's food bible, Michelin, gave five stars to the country last year. In 2016, there wasn't a single Michelin-starred restaurant in Croatia. Now, the guide recommends 63 restaurants, with five proud recipients of their elusive award.
Noel, © Šimun Šitum
'This selection shows the potential of the Croatian gastronomic scene, enriched by multiple influences; from the Mediterranean tastes in Dalmatia, Italian influences in Istria and Slavic tastes from Zagreb to Slavonia, which together creates a unique culinary identity,' said Gwendal Poullennec, the international director of Michelin guides, when handing out shiny new stars to Croatia this year.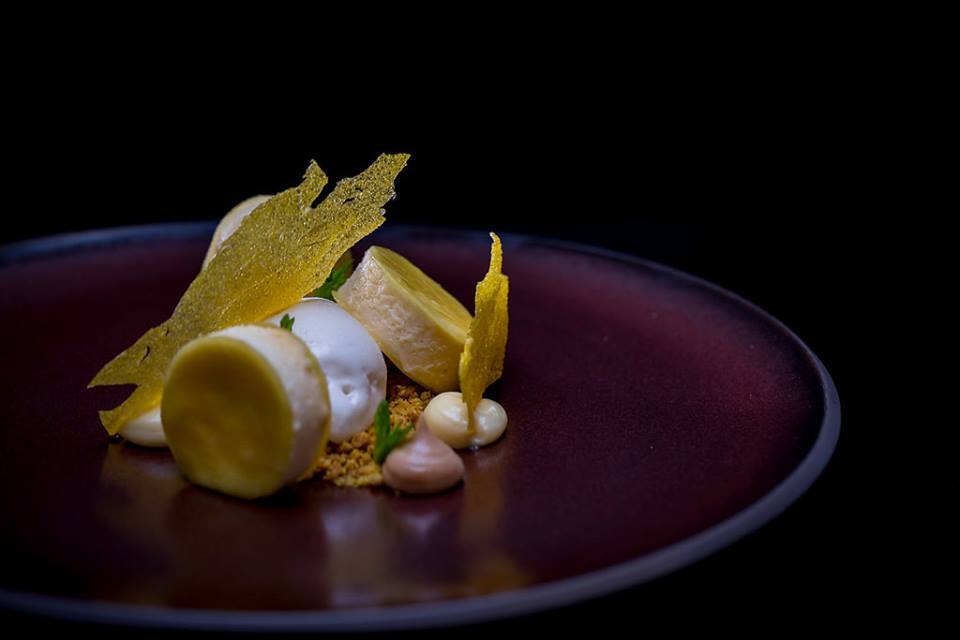 Restaurant 360 Dubrovnik
The folks behind Rovinj's Weekend Media festival have taken note. The regional showcase for all things media, the festival celebrates its twelfth year in business this summer. They've now turned their sights to Croatia's flourishing food scene. With categories covering every cuisine imaginable, the first ever R'n'B Weekend festival brings together restauranteurs, mixologists and sommeliers to reward talent in this ever-evolving industry. It's also an excuse to sample some of the best booze and culinary treats Zagreb has to offer.
Monte, © Dalibor Talajic
Hrvoje Petrić is a food writer, consultant and leading light in the world of Croatian gastronomy. As an organiser of the R'n'B Weekend festival in Zagreb, he's got a few theories on why Croatian cuisine is beginning to get the recognition it deserves: 'One of the greatest things happening in Croatian gastronomy right now is that more than ever, young chefs are highly educated. They are doing internships and cooking abroad in the best kitchens, and under the biggest culinary names – and then returning to Croatia. That is what's important.'
Pelegrini
Enviously talented young chefs like Robert Hromalić, who worked under the famous French pâtisserie artist Yann Couvreur, are wending their way back to Croatia. Robert now heads up the fabulous Le Kolac in Zagreb, producing masterful creations almost too good to eat. It's things like this that make Hrvoje hopeful about the industry, despite the haemorrhaging of many young Croatians to Germany or Ireland: 'Some of them are opening their own restaurants or bistros in Croatia and some of them are entering the gastro scene as sous chefs in well-renowned restaurants. It is the same with young pastry chefs. This is what is bringing life to the gastro-scene, a sort of a renaissance.'
Draga Di Lovrana
R'n'B celebrates this 'renaissance' with local produce and ingredients at the heart of the event. 'More than ever, we are recognised for outstanding produce – our world famous olive oil, our tradition with the best sea salt. All these producers are of exceptional quality and have the potential to grow because of it.' Sea salt and olive oil are two major festival themes.
Although mostly industry-led, punters can pop along to workshops on everything from Croatia's craft beer revolution, baking sourdough bread and cocktail pairing - with some talks in English. Coffee, a sacrosanct part of Croatian life, gets its own programme called Zagreb Coffee Weekend. Run by Matija Hrkać of Cogito, Zagreb's first specialty coffee store, the franchise went global this year with the opening of their first shop in Chicago. The weekend celebrates third-wave coffee, with talks by kava experts Saša Šestić and coffee writer Scott Rao - and highly-caffeinated coffee tastings, of course. Once you've come down from the coffee buzz, there's plenty going on in the bar and restaurant areas, with tastings in the day and parties throughout the night.
Cogito Coffee
For its first edition, R'n'B festival has a special surprise up its sleeve. To honour the event, Michelin will be issuing a brand new star to one of the country's best restaurants, generating plenty of buzz in the Croatian media. Time Out will also be toasting the best restaurants and bars with our own series of awards, acknowledging the most daring, cool and original venues in Croatia. This, according to Hrvoje, nicely summarises the spirit of the event: 'This was our idea with the R'n'B Weekend festival. To gather the very best from all these fields. Those who are now at the peak of their creativity, to have those who are now at the top of their game, to gather them all in one place to see where this revolution of Croatian gastronomy can go.'