Dalmatia travel guide
Read our essential Dalmatia travel guide to discover the best destinations on the Dalmatian coast, with great things to do, sightseeing, bars, hotels, restaurants and more...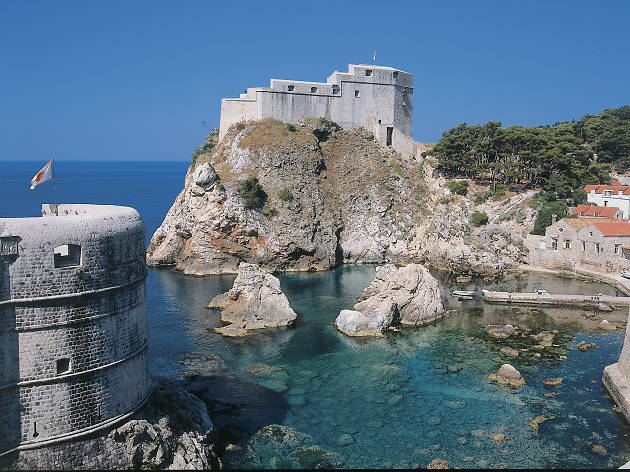 Every summer, thousands travel to Split, the departure point for the key islands of Brač, Hvar and Vis. More are also taking time to explore the city itself, where, behind the terraces of the Riva, a gastronomic revolution has taken place. Here you can try some of Croatia's best delicacies and much more. Meanwhile, a regular traffic of car ferries, catamarans and fast boats glide to the islands: family-friendly Brač with its famous beach of Zlatni Rat; party-centric Hvar, darling of the yachting crowd; and the more remote Vis.
Zadar and Šibenik in northern Dalmatia are far from famous given the historic lack of international transport links. Yet they offer history, natural beauty and, in Zadari's case, entertainment. Šibenik is still isolated as far as planes, trains or boats are concerned but Zadar is now firmly on the map thanks to the success of Brit-run bar the Garden and its famous music festivals in nearby Tisno. The Zadar archipelago and the islands of the Kornati National Park are reason enough to visit the region; the cathedral city of Šibenik is the gateway to another great natural attraction, Krka National Park.
The strikingly beautiful southern Dalmatia has the clearest waters and, in Dubrovnik, the lion's share of Croatia's high-end tourist industry. Yet the celebrated Old Town and pristine sea around it remain intact and open to all. Swamped in high season, Dubrovnik is best enjoyed, as much of Dalmatia, in the colder months, when hotel rates fall and the compact historic centre is bearable. In the north, Pelješac is an interesting diversion for windsurfers and wine buffs, and the accessible island of Korčula is just the thing after the hurly-burly of Dubrovnik in high season.
RECOMMENDED: More great travel destinations in Croatia.