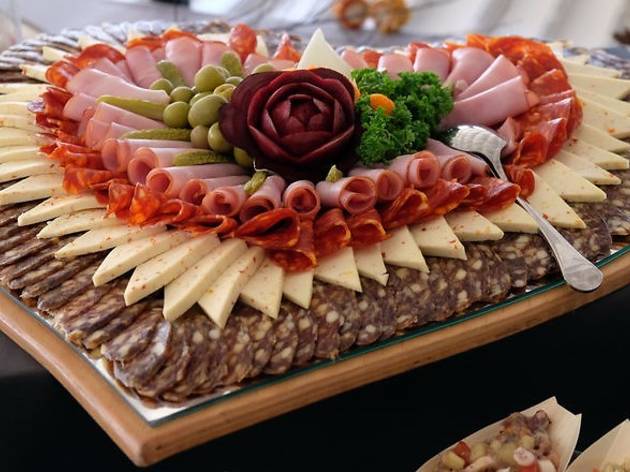 The best home delivery treats for Easter in Zagreb
What's available to order online to make your home a special place this Easter
There might not be the usual big family get-together, but that doesn't mean you can't make your home a special place to be this Easter. Zagreb, like the rest of Croatia, has rallied round and many online options like Žuti klik, Naruči2go, Burza hrane, Farmica, Fino.hr and Agro tržnice have upped their offer. Free and safe home delivery of almost anything you could wish for is now available. From food and drinks to a gift from you to you, here are some ideas of what you can order online and have delivered to your door in time for Easter.

This shopping feature is part of Time Out Croatia's commitment to support retailers and commerce during the period of social distancing.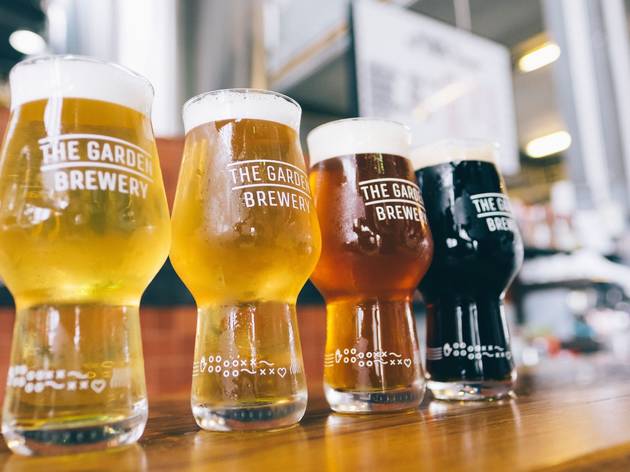 © The Garden Brewery
Quality ales are cheaper by home delivery than standard beer in most bars. The centre of Croatia's craft beer scene, Zagreb has several brilliant beer producers who will deliver. The Garden Brewery deliver for free not just in Zagreb, but across Croatia. Pivovara Medvedgrad is the city's oldest craft beer and a brand-new Fantom beer has just joined their range, proceeds from which go to a children's charity. Nova Runda have started making their beer available in cans and have three great beers to try. Varionica is a homebrewing set-up turned fully functional brewery. Their mainstay Pale Ale is arguably their best. Zmajsko is the city's second-oldest craft brewer and has a great range of 33cl bottles. The PDV record label, who run Pločnik are offering a marathon 24-bottle selection of international craft beers, which also includes some of Croatia's best. BeerShop.hr has bottles of PriMarius and Pulfer and you can also get Crafter's online too.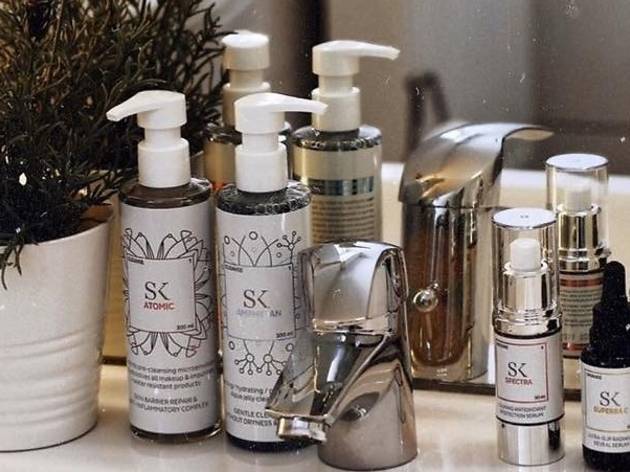 © Skintegra
Skintegra make natural cosmetics with clinically proven ingredients for anyone who doesn't like putting too many chemicals on their skin. 30-year-old natural cosmetic company Aromatica make their products from indigenous, aromatic plants found on the Adriatic coast and Croatian islands, such as lavender, sage, pyrethrum, rosemary, laurel and immortelle. Their range of cosmetics, toiletries and essential oils are available with free shipping all over Croatia.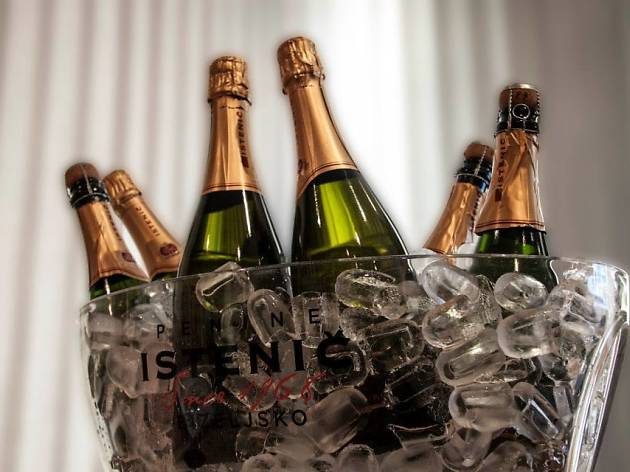 © Natalija Borko
Winemakers Kolarić from Plešivica Okić make rose and white wine. But, they also have wonderful sparkling wines comprised of Pinot, Chardonnay and stara Plešivica sorte, made using traditional methods and aged for two years in the bottle. Their near-neighbour from Plešivica, Jastrebarsko, the Tomac winery make two sparkling wines; a beautifully coloured rose, comprised of Chardonnay and Portuguese (Blauer Portugeser) and Diplomat, also made from Chardonnay but combined with Plavac žuti. Again, both are aged for two years in the bottle. The Bornstein store offers great wines from smaller Croatian producers, has a large range and has put together a special wine box for Easter. There are also brilliant wines of all varieties available with delivery from The Wine and More, Vrutak, Vinoteka Vinita, Miva Vina, Vino.hr, Acrobat vina, Vintesa.hr, Enozoik Wine Shop and Vina Vidik.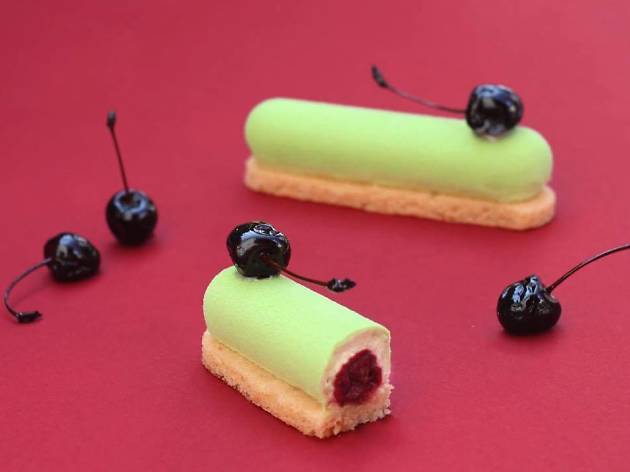 © Le Kolač
Artisan pâtisserie Le Kolač make French-inspired cakes of the utmost finesse, changing their range seasonally. Their delicious looking Easter collection has just been unveiled. Meet Mia make impossibly pretty and dainty cakes and biscuits, which can be bought in packages offering a selection. Amélie make more substantial-sized cakes, including wonderful cheesecake, suitable for a family who are home together. Catering Team Majetić have a great selection of specialist breads, cakes and delicious štrukli too.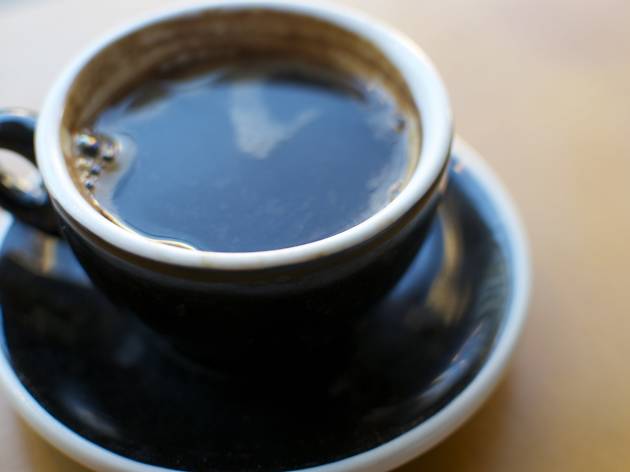 Photograph: Flickr/Bill So
There's nothing Zagreb residents like better than a good cup of coffee. Sadly, the congregating that usually accompanies the long, drawn-out process of drinking one is on the backburner for now. But, you can still order Zagreb's finest online; Cogito coffee make their own unique blends (they also deliver outside of Zagreb), as do the guys at Quahwa. You can still get the speciality coffees of beloved independant cafe Karibu Kaaawi online and the small Lively Roasters have a range exclusive to them, all of which they hand roast themselves.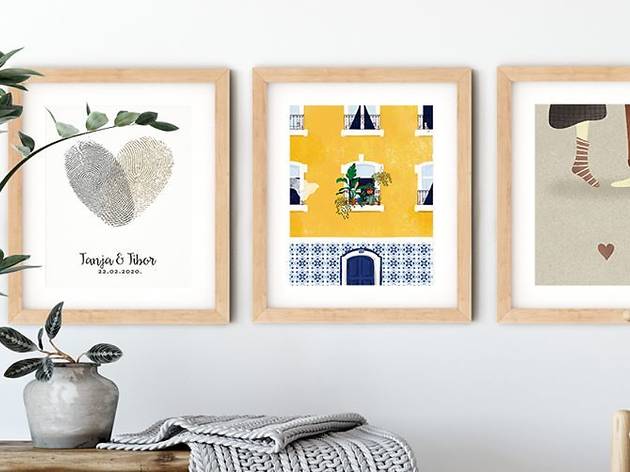 © Dilemma Posters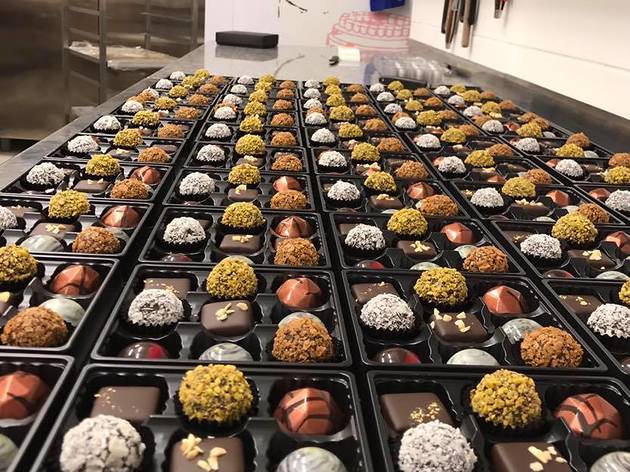 © Taman Chocolates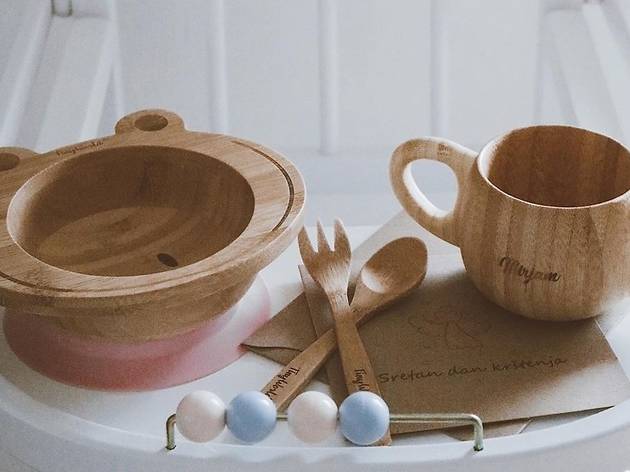 © Judita's World
Among the fine crafts available at Judita's World are these amazing children's dining utensils (pictured). Want something indestructible but don't want to buy plastic? These are what you're looking for; they are made from bamboo and are beautifully designed. Marinski Heartmades handmade ceramics are cool and contemporary. There are few prettier coffee mugs out of which you could drink.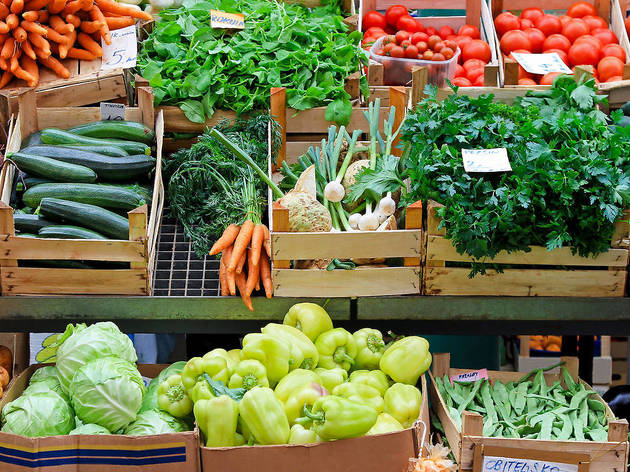 Photograph: Shutterstock
Locally grown fruit and veg
Missing the market? You need not. There are many places where markets traders, small producers and artisan food makers have turned to online. One is the Facebook group 'Prodaja domaće hrane - Zagreb i okolica (Selling domestic food - Zagreb and surroundings)' where you can find not only every fruit and vegetable imaginable but also honey, cakes, jams and much more. Another is the new Farmica online store, which alongside fruit and veg, does beers and has a rapidly growing range. Others include online stores Zdravo za gotovo dostava plus Plac and Pinklec (which is fully organic), online small producers markets Zeko and Mali Plac (who have a bilingual website, yay!) The Zagreb-specific Online Trznica has just been launched. Supermarkets Spar and Konzum have recently made space on their shelves for the produce of markets traders too. Greencajg and Bio & Bio's full range of organic products remains available online.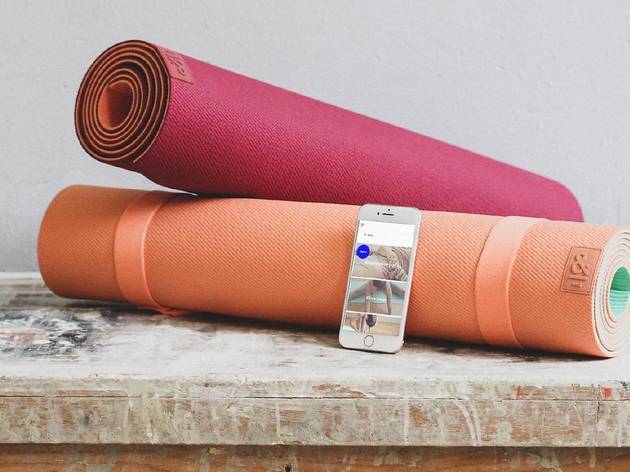 © Melon & Lime
Feeling flabby from lack of exercise? Melon & Lime make textured, ecofriendly yoga mates in a variety of cool colours. The mats can be used inside or outdoors and come with a one-year free subscription to an app with guided yoga, meditation and breathing exercises. They're actually based in Slovenia, but ship to Zagreb for free.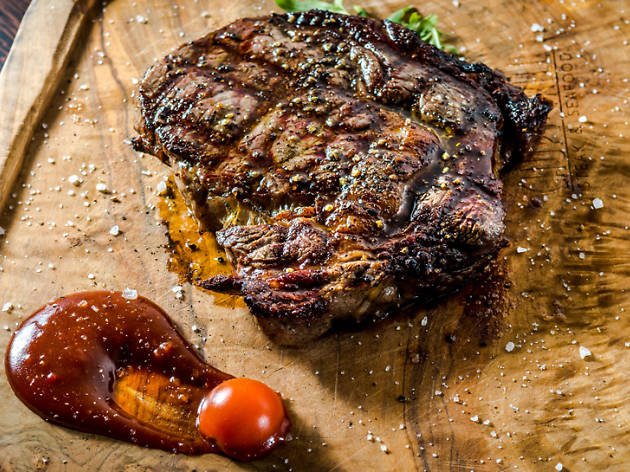 © CHOPS GRILL Steak & Seafood
Want a special meaty treat on your plate for the main meal? Đurina Hiža usually supply steaks and meat cuts to some of Zagreb's best restaurants. But, now they'll deliver direct to you. They're also doing meat selection packs. If you're fasting from meat on Fridays and can't find fresh fish, take a look at Svježa Riba. They have everything Adriatic, from sea bass to shellfish, delivered daily to Zagreb, as do Fisherija and Ribarnica Svježa Riba. MM Kantina not only do excellent cuts of meat and the freshest fish, both of restaurant standard, they also deliver top quality wines. Zagreb's Rougemarin restaurants have now also started delivering the uncooked meat ingredients from their fabulous menu - in some instances, the meat is first marinated and dressed by their chefs in the same way they would prior to cooking in their premises.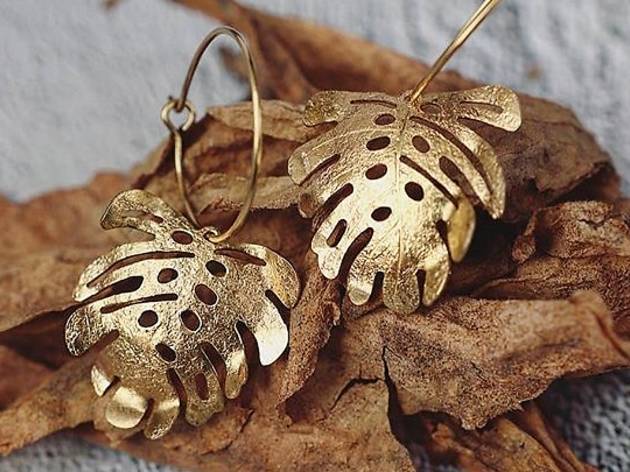 © Kragrlica
Kragrlica have a whole raft of wonderful, chic accessories including rings and bracelets that blur the line between elegance and cool. Their earrings are particularly lovely. Glass Madness do striking earrings and pendants (they also do vases and pitchers).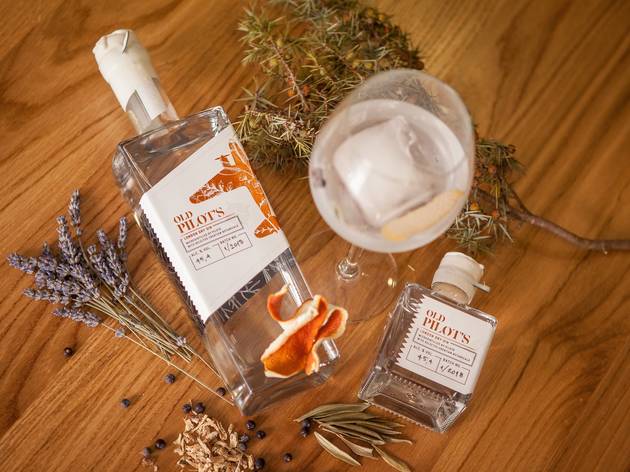 © Old Pilot's Gin
Zagreb-based Old Pilot's Gin is only made from ingredients found in Croatia. They use a distinct juniper from Lika, olive leaves from Mount Biokovo, sage from Mount Velebit, lavender from Hvar island, bitter orange peel from Korcula and also angelica root. In July 2019 it won 'World's Best London Dry Gin' at the famous International Wine and Spirit Competition in London.