Operating like its namesake service on land, UberBOAT provides reliable and safe transportation from a speedy transfer over the waves or a half- or full-day tour.
For Hvar, this means swift access to its high-end harbourside restaurants and nightspots, to its beach bars and hard-to-reach idyllic getaways on and off shore.
Island hopping could not be any easier – and all with one tap of a button.
Once you request a speedboat for between eight and 12 passengers, you're guided to a nearby pick-up point where your captain will be waiting. No more relying on early-morning public-ferry schedules or phoning round for oversubscribed boat rentals. Time-poor travellers need stress no longer.
To lower outgoings, you can also split the fare with other holidaymakers and reach your cocktail bar or restaurant table in next to no time.
The yacht-lined harbour of Hvar Town is the island's key destination for fine dining and high-end partying.
Gazing over the waterfront, Gariful beckons to heads of fashion houses and big-name footballers, greeted and served in well-versed fashion. First-class Adriatic lobster is the dish here, paired with the best wines Croatia can produce and enjoyed on a glass-floor interior that houses a brightly coloured aquarium.
For something a little more laid-back, the BB Club featuring Shrimp House at Riva, hvar yacht harbour hotel is all about casual dining, a lounge mood, tastefully chosen tunes and any number of champagnes by the glass. Plus, of course, plenty of quality shrimp.
Across Hvar's historic flagstone main square, the atmospheric alleyway of Petra Hektorovića, known to locals as Groda, is lined cheek by jowl with first-class dining options. Here Giaxa, named after the noble Venetian family who resided in this late Gothic palace half-a-millennium ago, rules the roost. Dalmatian classics are spun with contemporary verve but there's no messing with the traditional Hvar fish stew, gregada, here. As you take in the surroundings of original Venetian architecture and cutting-edge sculptures by local artist Darko Šoša, leave room for the divine Split cake of sponge, nuts and dried fruit.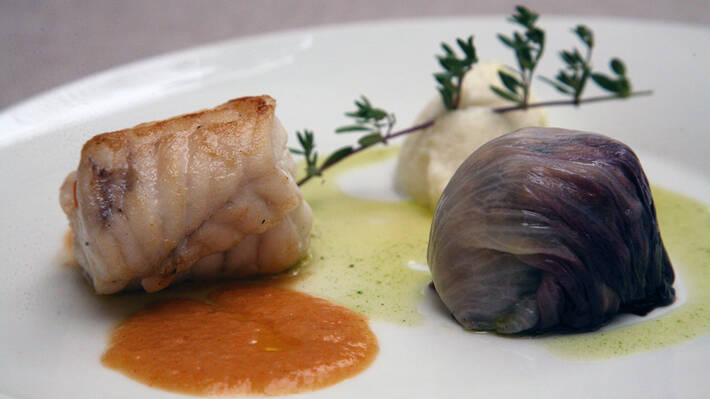 Neighbouring
Macondo
is another favoured haunt for discerning diners. Grilled fish is the order of the day – in fact, ordered when you reserve your table, lest that day's newly landed bounty run out before you arrive. Owner Nikša and staff will always let you know what's fresh – their reputation depends on it.
Nearby Passarola is another culinary delight, where the lobster comes with hand-made pasta and the swordfish steak is expertly prepared on a firewood grill. Meat lovers can go for lamb shank pašticada with compressed fennel, prunes and rosemary polenta cake.
Alongside on Groda, Wine Bar 3 Pršuta is where to go to sample Croatia's best labels as well as rare French vintages from the 1940s. The namesake prosciutto and locally sourced cheese may accompany.
Hvar is very much party central. Set in the Venetian fortress that overlooks Hvar Town, the Veneranda is where Prince Harry famously plunged into the pool with his glad rags still on. Live acts and DJs fuel the late-night fun all summer long – stunning sunsets provide the atmosphere.
At harbour level, facing the superyachts that bring in its celebrity guests, Carpe Diem is probably the most famous nightspot in Croatia, riding the wave in high-end tourism over the last two decades. It's reservation-only in August and open until late o'clock throughout the season.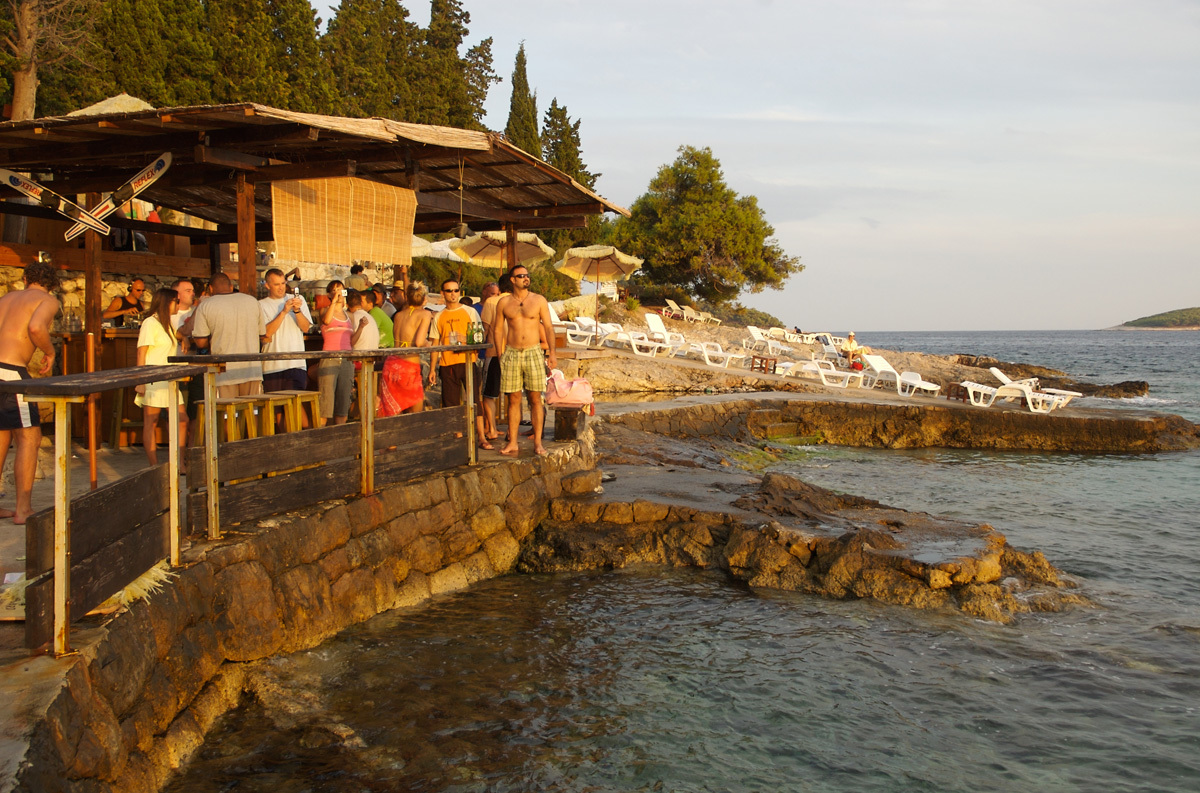 Beach bars abound. Best accessed by speedboat, Hula Hula Hvar revels in a Bali-meets-Adriatic vibe, a place to recline and take in the last of the day's rays over a margarita or three. Attached to upscale panoramic hotel the Amfora Hvar Grand Beach Resort, nearby Bonj les Bains beach club harks back to the classic era of the grand tour in the 1920s. By day, relax in your private cabana or sun beds, perhaps order a massage. After dark, evening entertainment takes over.
The perfect excursion, easily reached by speedboat from Hvar Town, is the Pakleni Islands. A chain of 16 verdant isles, some no more than a few hundred metres across, the Paklenis are known for their indented coasts, hidden beaches and secret coves. Aleppo pines stretch down to the shoreline or sheltered bay, providing shade and privacy.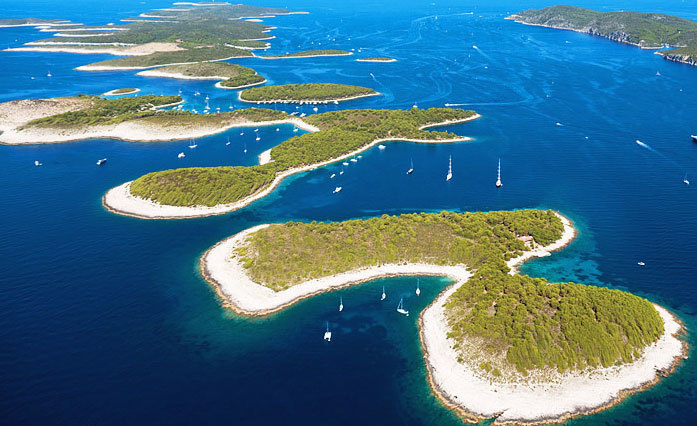 Favoured by naturists, divers, yachters and underwater fishermen, the Paklenis dovetail with civilisation at the largest island of Sveti Klement. A preferred location for weddings, it features high-quality fish restaurants, a lounge bar and a modern-day marina.
Its main but low-key resort of Palmižana was established in the early 1900s by Professor Eugene Meneghello, responsible for the unique collection of exotic plants in the extensive botanical park. His descendants still live at Palmižana, running a cultural centre and lodging complex. Greek and Roman finds from nearby dives decorate the property, surrounded by wild rosemary and clusters of tropical aloe.