Great things to do in Zagreb in February
The very best events and happenings going on in Zagreb this February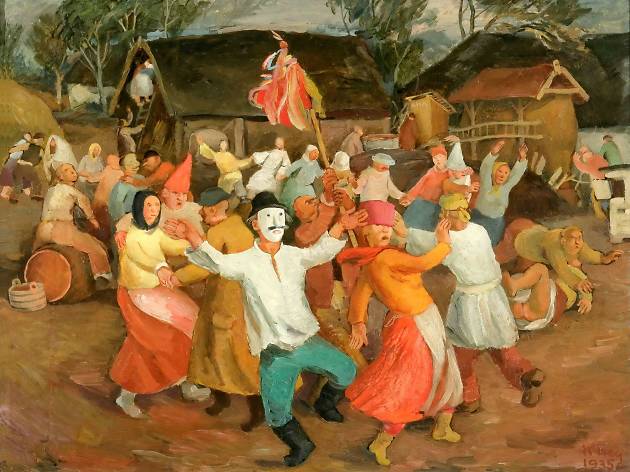 The good news? January is over. The bad news? It's still cold and grey outside. But that doesn't mean you should spend the month in hibernation. Warm yourself up at the Whisky Fair, visit the critically-acclaimed Device Art installations or see a range of indie heroes and seasoned rockers like The Lemonheads grace Zagreb's best live music venues. See, there's plenty of great things going on in Zagreb this month. Here's our pick of the best.
RECOMMENDED: more great things to do in Zagreb.
Things to do, Exhibitions
Editor's note: the event is cancelled until further notice. Bribirska glavica in Šibenik - Knin county is one of, if not the, most significant archaeological sites in Croatia. Initially it was a Liburnians fort, which was supplanted by a Roman one and later became the Breberium, headquarters of Šubić Bribirski. They were the most powerful noble family of medieval times in the region. It is therefore of little surprise that at such an important historical site a lot of interesting things were left for us to discover. This exhibition covers the site's amazing history using historical texts, as well as paintings, pictures and found objects, portraying a period from prehistoric times to the early new-age.
Things to do, Exhibitions
Editor's note: the event is cancelled until further notice. Names such as Marija Jurić Zagorka or Ivana Brlić Mažuranić may not be familiar to many international visitors, but they are important contributors to the field of literature in Croatia. And both are from Zagreb. This exhibition, coinciding with the Croatian Presidency of the Council of the European Union, honours some of Zagreb's leading female artists who were operating in the Croatian capital from the late 19th century all the way to 21st century. An informative array of visual arts and media will form the exhibition display, including painting, sculptures and videos.