Korčula cheap eats
Where to find the best cheap meals on Korčula and where to eat out on a budget.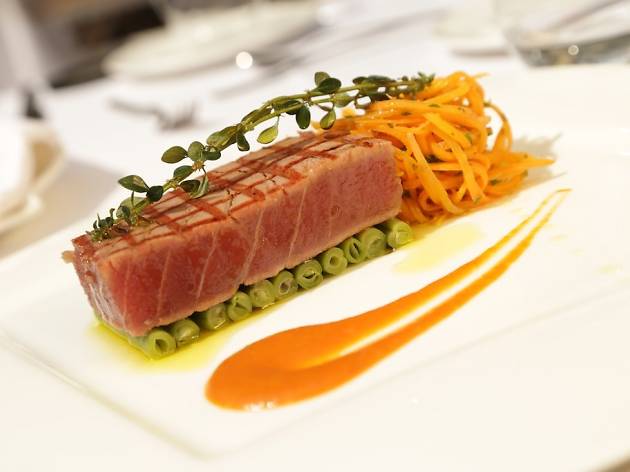 The best restaurants and cafés in Korčula for good food and great value.
Korčula cheap eats
The menu at Mimi's is Dalmantian seafood-themed, and they take real pride in the freshness of their ingredients. All the dishes you'd expect from an Adriatic restaurant are here: fresh fish, seafood risottos, scampi, and squid. You'll also find some ambitious experiments on traditonal Dalmatian fare - like the coconut, ginger and lemongrass fish curry, as well as some pan-European offerings.
Small, maritime-themed restaurant that does a good line in Italian and Croatian. A year-round haunt for locals, it also attracts tourists in summer with fresh local ingredients and a reasonably priced bill.
In an alley in the Old Town, Marinero offers fine seafood in an authentic and warm setting. Mother is the chef, her sons catch the daily supply of fish and the local wine flows until the guests start singing too. A favourite is fish cooked à la gregada: baked with potatoes and vegetables in a juicy sauce mopped up with hunks of bread. The lighter and rarer found version, na lešo, is fish gently boiled with vegetables to create a delectable and tender meal.
Decent pizzeria with perhaps the best location in the Old Town, its tables scattered around one corner of St Mark's Square in front of the imposing cathedral. Expect friendly service, good cold Laško beer, and fine prices.
Set among the stone houses and alleys of Postrana, Gera is a traditional family konoba with wooden benches set out on a terrace overlooking a leafy garden. Their strong point is fish, meat and vegetables, simply grilled, washed down with local wine. They also serve up the ubiquitous local favourite Žrnovski makaruni.
A cute stone house with seating on two floors and a small outdoor terrace serves the classic Adriatic repertoire of grilled meats and seafood, with the additional attraction of dishes featuring makaruni, the local hand-rolled pasta. Standing right next to a Renaissance chapel with loggia, and with Račišće's pebbly seafront mere metres away, Vala is unquestionably an evocative spot.