Night of the Museums in Zagreb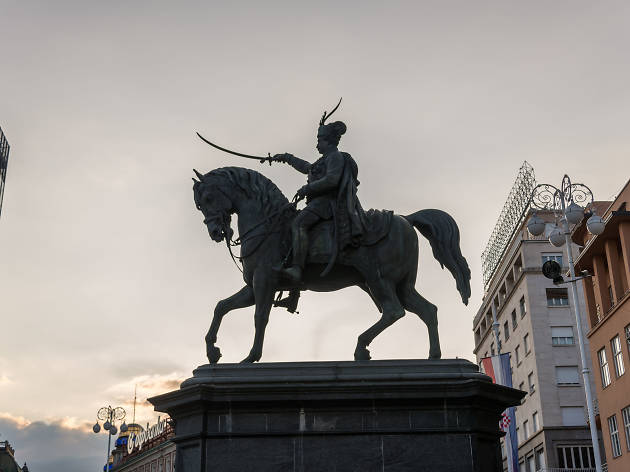 Time Out says
The doors of museums and galleries of the city are thrown open free of charge for one night only
The doors of Zagreb's museums and galleries are thrown open, free of charge, for one night only at this incredibly (and increasingly) popular annual event. Most institutions take part, and frequently one-off exhibitions and concerts are organised especially for the event. This will be the event's 15th annual occurrence and its success in Zagreb has prompted cities across Croatia to join in, meaning that these days over 200 museums, galleries and other cultural institutions in 100 Croatian cities and towns now take part. Here in Zagreb, shuttle buses run between the main locations. Attracting big crowds who create a vibrant atmosphere, it can be a hugely enjoyable evening and for many, a highlight of the year.
At Zagreb City Museum, renowned classical music ensemble Zagreb Soloists perform at 7pm, 8pm and 9pm alongside an exhibition to mark the 65th anniversary of the ensemble. It contains photographs, posters, awards and records from their illustrious and lengthy career.
At Nikola Tesla Technical Museum, you will be able to see the permanent exhibition plus Davor Grünwald: Industrial Design in the Context of Technology, with lectures in two separate spaces including the planetarium.
At the Archaeological Museum, they are honouring the first curator of their Prehistoric Department with an exhibition titled 'Ksenija Vinski-Gasparini - Lady of Croatian Archeology'.
At the Faculty of Veterinary Medicine, all areas of the faculty will be open and there's a special look at the faculty's ingenious architectural design by Zvonimir Vrkljan. Although he recently graduated from the faculty, Slavonian student Zlatko Bježančević leaves behind him the hugely-popular Reptilomania event which he helped instigate. You'll be able to see a section of this exotic reptile show as part of Night of the Museums. Thanks Zlatko!
At the Oris Home of Architecture, there's an exhibition of famous Zagreb professor and architect Renate Waldgoni, while the newly opened Police Museum will hold several lectures. The Croatian Museum of Natural History has exhibitions on insects, fossils, coral plus a collaboration with the Metković Museum of Natural History showing over 200 species of molluscs, seashells and snails, collected in the Neretva valley.
The Tiflološki museum has two exhibitions; 'Gabriela Butković - The tangibility of form' and 'Cross the border', containing artworks by a boy asylum seeker from Bangladesh in addition to a performance 'Your Voice Does Not Talk About Love', presented by 'Novi život', a theatre company for the Blind and Visually Impaired.
At the Museum of Arts & Crafts, alongside the permanent exhibition, you'll be able to see several performances, plus works by sculptor Marina Bauer, a hat exhibition by Staša Čimbur and treasures from the Franciscan monastery of the Mother of Mercy from the island of Visovac.
The Faculty of Electrical Engineering and Computing has a fun-sounding interactive and educational exhibition of old mechanical and electronic computers and a large playroom of old games with appropriately retro music.
The recently-opened Chocolate Museum participate for the first time, the Croatian Designers Association look at 60 years of design of the much-loved Vegeta seasoning and check out the Museum of Contemporary Art who, in addition to their current 'Collection for the future - MSU acquisitions' and 'From imagination to animation: six decades of Zagreb Film' exhibitions, have a retrospective of internationally-renowned multimedia artist Zlatko Kopljar's 'Konstrukcija', and in the Richter Collection at Vrhovac 38, a space-sound installation by Toni Meštrović. The Mimara Museum and Galerija Klovićevi Dvori participate too!


Details
Best selling Time Out Offers