Heads up! We're working hard to be accurate – but these are unusual times, so please always check before heading out.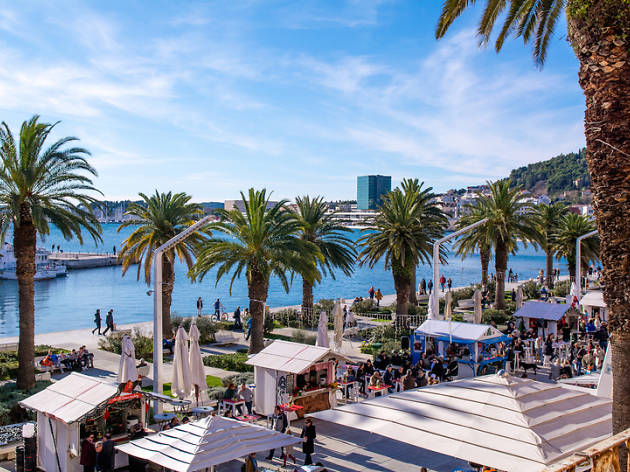 The best places to experience Advent in Split
Growing year-on-year, Advent celebrations now stretch across Croatia's second city. Here are the four best places to feel the Christmas glow in Split
The city of Split is a historic jewel. Lying on the Dalmatian shore, Split's UNESCO-protected architecture, like Diocletian's Palace, is known all over the world. The city's mild Meditteranean climate, coupled with its status as Croatia's second city, make it the perfect place for a winter break, not least at Advent. Temperatures here never plummet to the depths seen further inland and Split's Christmastime efforts ensure there's always plenty of things happening to entertain the sizeable local population and visitors. Split's Advent programme runs from November 30 to January 2 and can now be experienced city-wide, but here are the top four locations which you simply shouldn't miss.
The best places to experience Advent in Split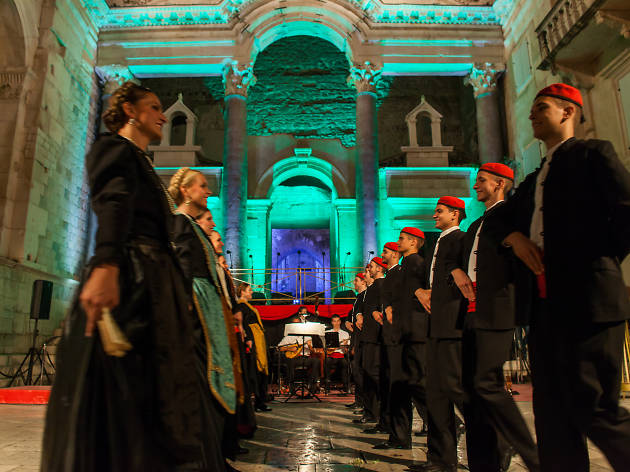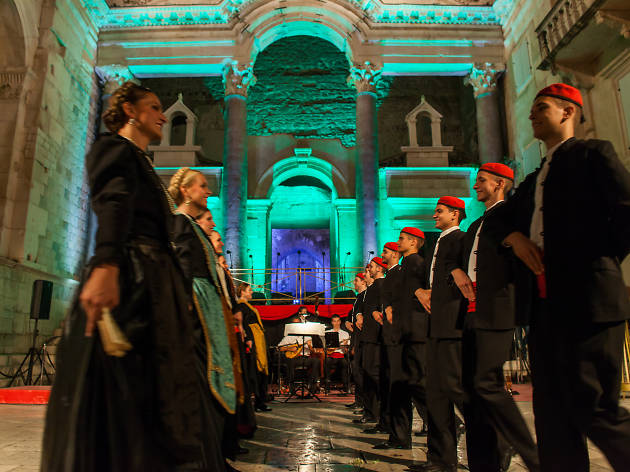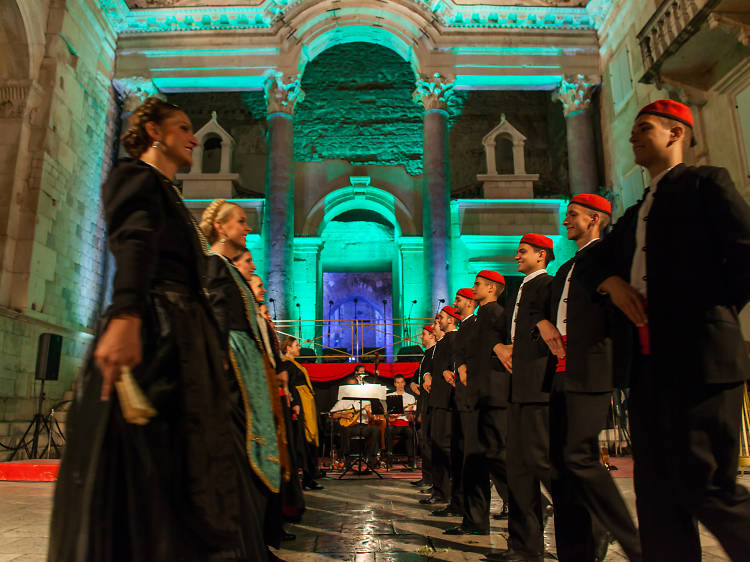 © Split Tourist Board
One of the city's most iconic thoroughfares, Marmont street is the gently sloping and beautifully-paved pedestrianised street which runs from the Riva all along the west side of Diocletian's Palace. Halfway up, you'll find the city's famous fish market (still bubbling with tradition and bargains in winter) and along its entire length, you'll find some of Split's best shops, galleries and contemporary architecture.

This whole parade will be wonderfully decorated during Advent, its main themes being friendship and children's games. Traditional games such as 'zoge' and 'školice' will be revived on the route and you should look out for dance troupes and street performers here too.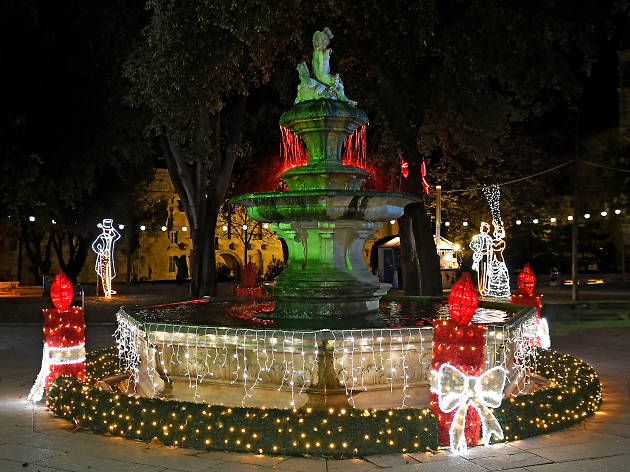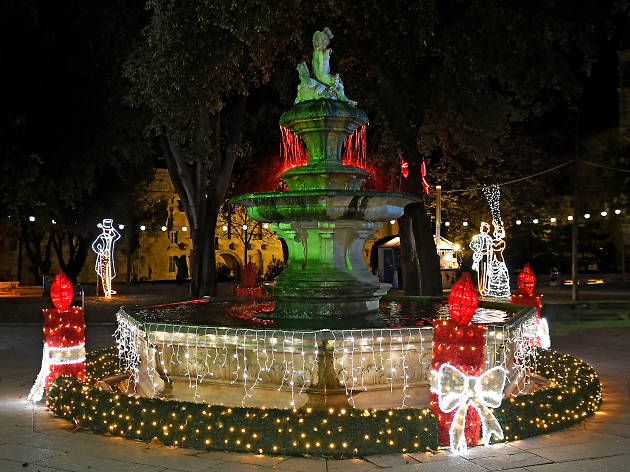 © Split Tourist Board
Park Josipa Jurja Strossmayera, also known locally as Đardin, is the picturesque park located just on the outside of the north-east corner of Diocletian's Palace. Often an oasis of calm just yards away from Split's most bustling streets, in summer you can find people shading beneath its trees or enjoying the night air sat on one of its benches.

Year-round, the park is a popular site for public events such as food and craft fairs and this Christmas aims to satisfy with a mixture of merriment, music and ice skating. The skating rink can be enjoyed by almost everyone. Other attractions in the park include seasonal gastronomy, to be found in the small wooden houses situated here, plus special programmes of dance, music and theatre for children every Saturday from 11am. Later on Saturdays, at 5.45pm, the traditional lighting of the Advent calendar will be accompanied by choral singing from different groups including klapa groups, children's choirs and some participants from 23rd CRO PATRIA International Choir Festival, whose opening coincides with the official start of Advent. On Sundays from 11am you can hear classical and choral music of a religious or spiritual bent.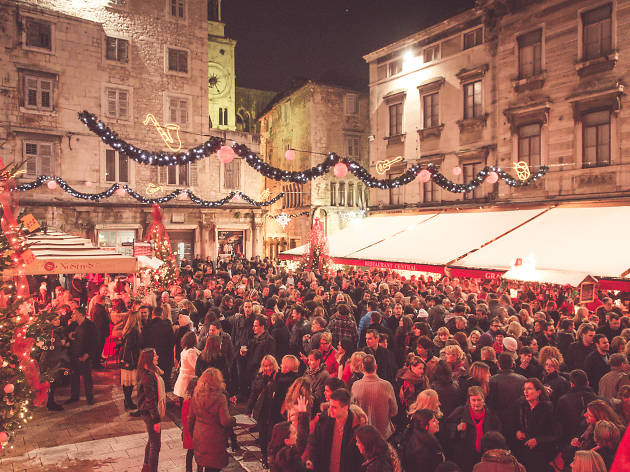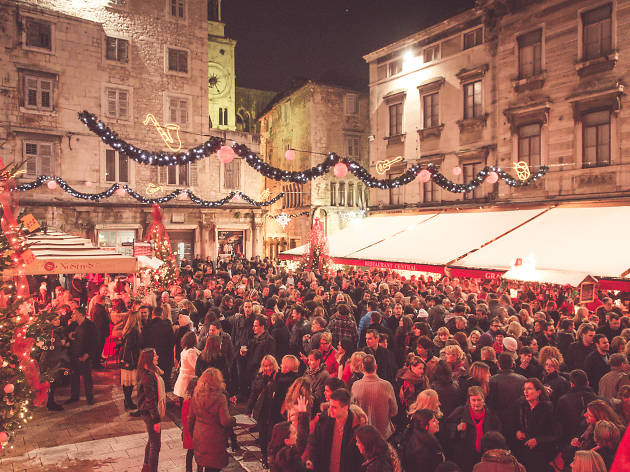 © Split Tourist Board
Gaj Bulat Square is a place perfectly suited to public congregation. Sometimes known as Theatre Square, the large open space is dominated on one side by the beautiful architecture of the Croatian National Theatre Split. Designed by city residents Ante Bezić and Emil Vecchietti, its interior designed by Italian artist Eugenio Scomparini of the Venice Accademia, the theatre is arguably one of the most popular in Croatia with regular city dwellers, who are here able to attend over 300 shows a year.

Gaj Bulat Square will revisit the '70s and '80s this Advent via a public exhibition covering one of Split's most respected photographers, Feđa Klarić. The Croatian National Theatre Split will also throw open its doors and bring their world-class talents on to the city's streets here, with members of the theatre's resident orchestra and choir performing on the square.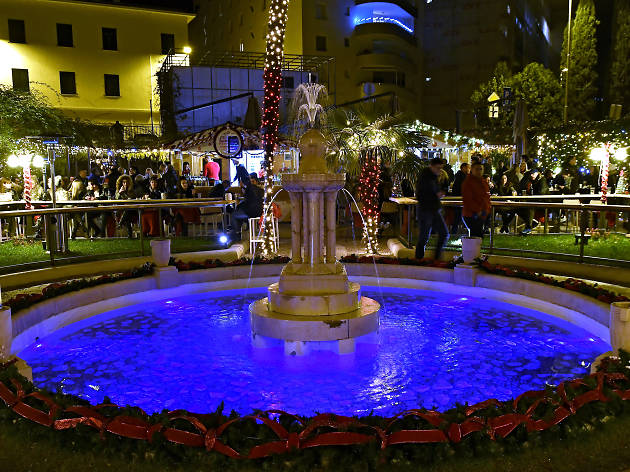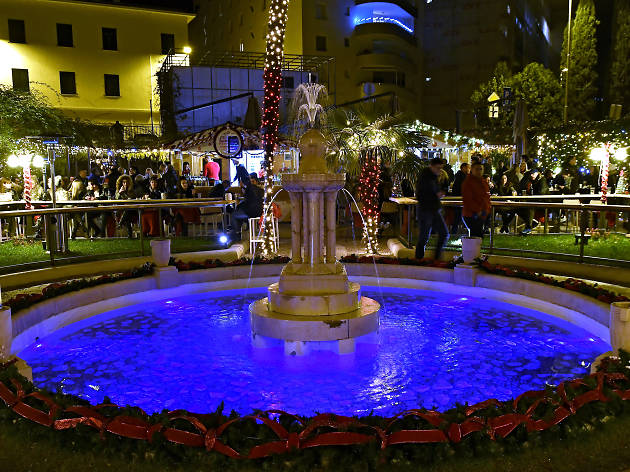 © Split Tourist Board
If Diocletian's Palace is the historic heart of Split then the riva is its contemporary soul. A place for everyone, this pedestrianised promenade can be enjoyed by well-dressed friends from a table at any of its numerous cafe bars or by teenagers and teetotallers sitting on its public benches, staring out to sea. The row of palm trees running along its generous length is one of Split's most classic and unmistakable sights.

The whole promenade will this year be decorated in the warm glow of Christmas lights and a range of seasonal gastro delights will be available from small wooden houses pitched along the route. In keeping with this hotspot's year-round reputation, a series of free concerts will take place here every night from 8pm, some from popular local groups, others from the most famous pop and rock stars in Croatia. There will be groups singing traditional Dalmatian klapa, children's choirs, classical musicians, folklore manifestations and more from 11am every Saturday and Sunday. On New Year's Eve, you can catch a huge firework display here plus music from Klapa Intrade, Tomislav Bralić and Jelena Rozga.