Crystal-clear seas, beautiful beaches and restaurants with ocean views: it's not hard to see why tourism fell in love with Croatia. From the moment tourism began in Croatia, visitors have been drawn to the country's coast and islands. With almost guaranteed good weather and holding an industry that, over the last 100 years, has perfected its abilities to accommodate and cater for an ever-increasing influx of tourists, its no wonder Croatia's coast draws so many plaudits. Ancient, world-famous architecture in seaside cities like Pula, Split and Dubrovnik always hits the top of must-see lists for visitors to Croatia. It seems you really haven't seen Croatia at all until you've seen the sea.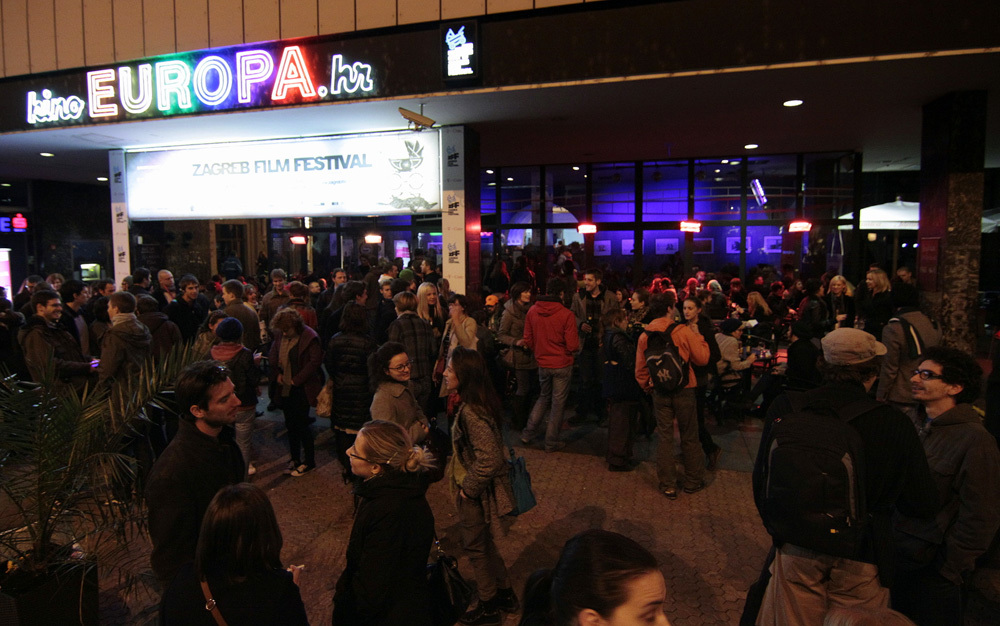 Zagreb Film Festival

But, while it's true to say that the summertime on the Adriatic is a special place to be, those living in the continental areas know that the coast does not tell the full story of Croatia. Still, the news that, over all of the possible places to visit, the country's capital, Zagreb, was chosen as 'Destination Of The Year' at the 2018 Croatian Tourism Awards was met with some incredulity. 'Zagreb is just a transit zone, no big deal', wrote one Šibenik resident in comments, when the award news was published on Time Out Croatia. While it's true that Zagreb's beautiful new Franjo Tuđman complex is a truly world-class international airport, with airports in Pula, Dubrovnik and Split seeing an increase in flights annually, it's no longer true to say that tourists only fly into Zagreb while en-route to the coast.
Visitors arrive in Zagreb all year round, and in colder months their trips to Croatia might not take in the coast at all. It's more accurate to say that many people fly into Zagreb because they want to see the city. So, why has Zagreb seen such substantial growth in year-round tourism over the last decade? Why has this inland metropolis won destination of the year?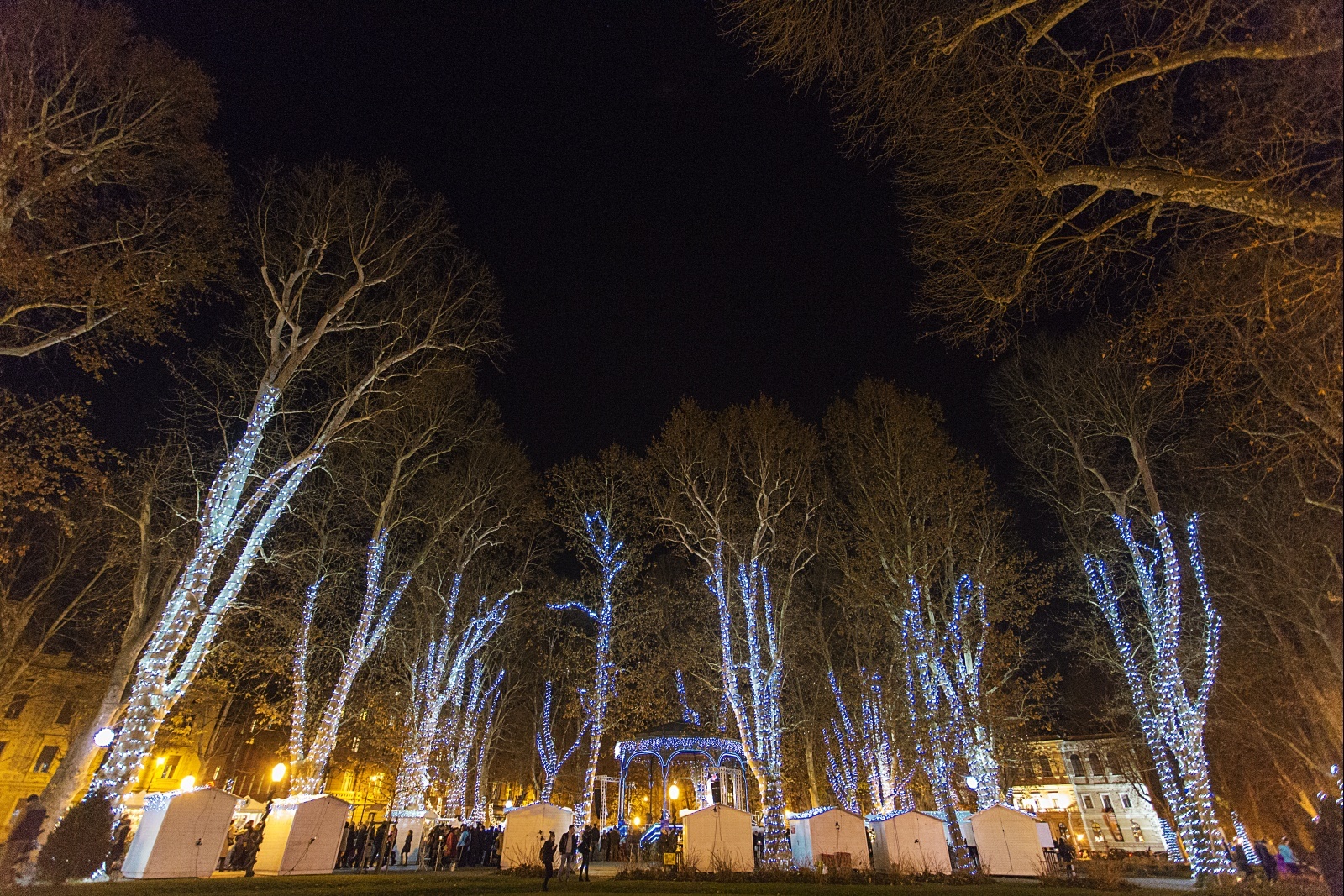 Advent, Zrinjevac park, Zagreb

Zagreb has experienced year upon year growth in visitor numbers over the past decade. Zagreb used to be regarded as a ghost town at the height of summer when its residents left the city in favour of the coast. Many of its clubs ceased to function and certainly no international guest DJs could be found visiting the city in the hot summer months; they were all on the coast. These days, walking around Zagreb in summer gives you the chance to see the city at its cosmopolitan best. A multitude of languages and unfamiliar fashions can be heard and seen on the streets, the city's ever-increasing number of hostels brimming with international visitors from both the north and south Americas, the near and far east and all over Europe.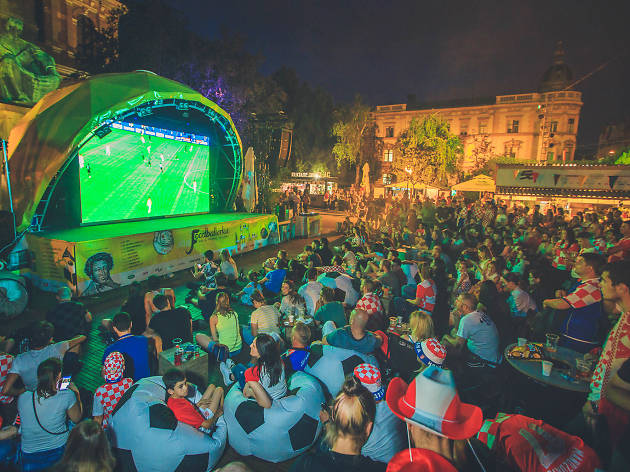 Strossmayer, one of many outdoor public screens in Zagreb showing the 2018 World Cup
While businesses, including many popular bars and restaurants, display signs explaining they are closed for two weeks or a month for summer vacation, other businesses are thriving in their absence. Outdoor cinema events in the city are full, with locals and visitors alike mingling under the stars to watch international movie programs. The amount of food and drink-related festivals in Zagreb over summer months now seems ceaseless. You might find stalls offering specialised local cuisine on Strossmayer in the upper town, the main square of Ban Jelačić and in Zrinjevac simultaneously. And, just because there's no World Cup crowds to cater for next year, don't expect that to be any different. Temporary spaces to enjoy alfresco eating and dining in the city, such as the Art Park and Pop-Up Summer Garden now run throughout the warm months, with city residents and international guests meeting each other in such relaxed and informal settings.
The service industry has adapted too, experimenting to see what works with international guests. And that doesn't just mean food. They have done so with several small tweaks; a simple example might be the restaurants who show great foresight by allowing guests to sample their very best wines, rather than just the house variety, by the glass (it's difficult for some people to commit to spending 300 kuna on a bottle, if they don't know what they're trying – but almost everyone wants to, or should, try Croatian wine while they're here). The explosion of Croatia's very high-quality craft beer scene is also well represented in Zagreb. Not only will you now find Croatian craft beer at some of the best Zagreb restaurants and bars, who have cleverly recognised that tourists will try these options if available and recommended, but at many of the outdoor food and drink festivals and at specific craft beer events, of which Zagreb has several. Zagreb's well attended (and visually stunning) Fireworks Festival also does not occur in the offseason, as it does in many other European cities, but in the height of summer.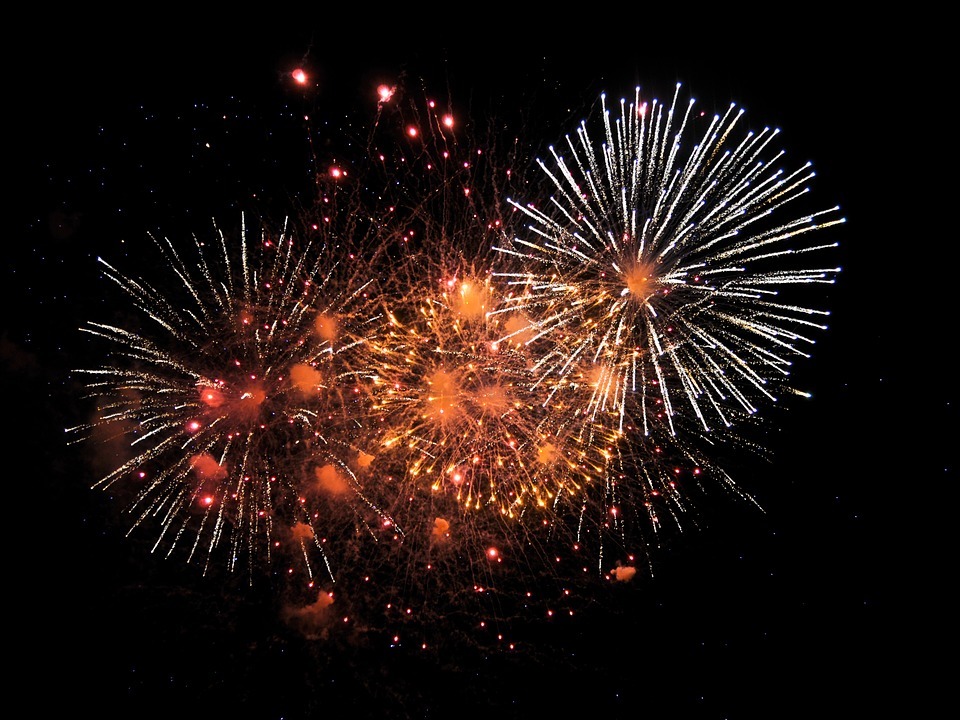 And while it's true to say that the world's top DJs generally still only appear at international festivals on the coast in summer, Zagreb is no longer devoid of music in this period. In 2018, Zrinjevac was lit up with a wonderfully interactive dance festival, park Ribnjak saw the glorious, relatively recent Crossover Festival address an international audience with a world-class line up of intriguing acts and InMusic Festival in Zagreb is a world-class event that any capital city would be proud of, with its lineup maintaining a high standard on each installment.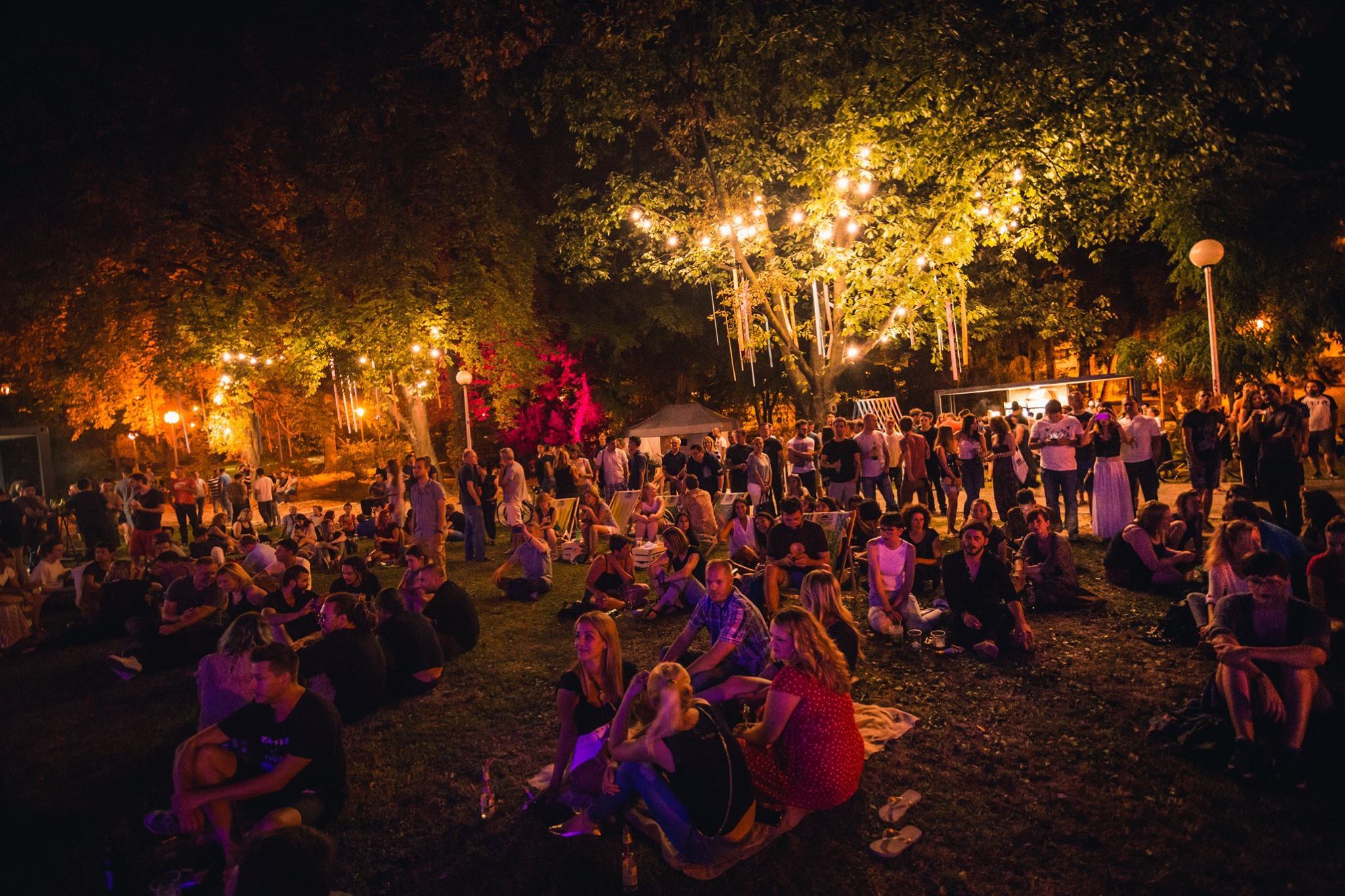 Crossover Festival in park Ribnjak, Zagreb, 2018

But Zagreb's increased efforts to cater for summertime visitors is not the full story. Zagreb has extended its tourist season to offer more reasons to visit year round. They've done it very well. Almost every city across Europe now holds Christmas markets, but it is the Advent in Zagreb that has won continent-wide acclaim above all others. Its stalls and food houses snake further around the city year upon year and its attached music programme is not just restricted to weekend nights but can be enjoyed throughout the week. A sympathetic local licensing authority enables events like this New Year's Eve's Defected NYE on Strossmayer to take place. Very few capital cities in Europe would facilitate the occurrence of an all-night house music event, in a public square, in the centre of the city, on such a night.
Bridging the gap between summer and Advent are also several key autumnal events. Zagreb Film Festival continues to improve its programme, accessibility, reach and international standing with each occurrence. It is now among the very best of all film festivals in Europe. Similarly, each of Zagreb's central cinemas offers specialist programmes and themes throughout the year. They make a special effort to engage with visitors, not least by offering and advertising well the nights they have films which feature subtitles for guests. Cultural programmes on Zagreb's outdoor areas like Ban Jelačić are also starting earlier in the year and finishing later into the year than ever before; barely a month now exists between the final alfresco events of late summer/autumn and the start of Advent.
Increasing tourist revenue to Croatia is essential to the country's economic growth, but attempts to do so by concentrating only on the summer season at the coast and islands is a blinkered pursuit. There are a finite number of beds and days you can fill there; increasing prices to squeeze that extra revenue from tourists will, sooner or later, begin to have an adverse effect on visitor numbers. Zagreb doesn't try to do that. Zagreb's prices stay the same year-round. In terms of high class or bargain accommodation options, Zagreb has it all, and at reasonable prices. Further efforts to show the very best of Croatia and improve visitor numbers lie not in raising prices, but in extending its tourist season to being a year-round option, and by championing the different and unique charms of continental Croatia. Zagreb is, without doubt, the best at doing so in the country at the moment. As an attraction, its appeal will continue to be extended throughout the year, and certainly beyond the twelve months under which it holds the title of Croatia's 'Destination of the Year'.