10 reasons why you need to visit Northern Dalmatia in 2018
Swathes of unspoiled beaches, jaw-dropping national parks and historical hamlets await you in Northern Dalmatia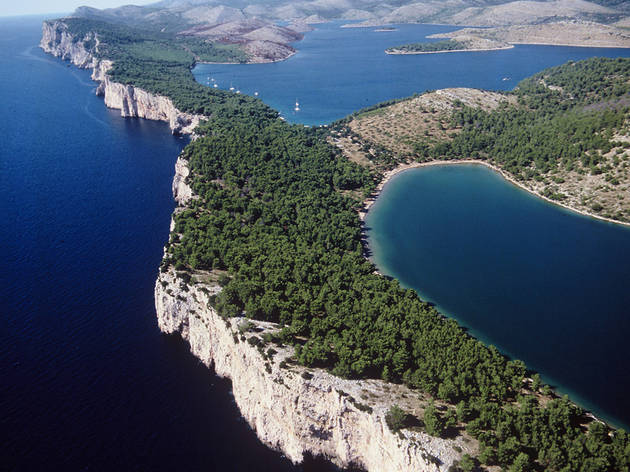 South Dalmatia may have party island Hvar and the mega-popular Dubrovnik, but North Dalmatia is just as alluring. The difference is that Croatia's tourist influx hasn't hit it yet - and it's all the better for that.
Nothern Croatia boasts quaint Italianate cities and epic national parks, heaps of culture and fab local cuisines. A few beaches fringe its coastline, and unspoilt islands encircle its shore. Here are ten reasons why you should discover the magic of North Dalmatia in 2018.
RECOMMENDED: more great travel destinations in Croatia
1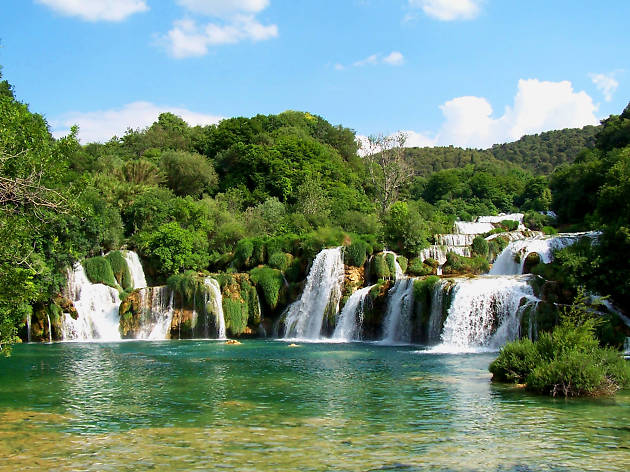 This majestic national park's centrepiece is the Krka River. Its 73 kilometres are lined with gushing, glittering waterfalls. The land surrounding it is an intensely well-nourished green, and the variety of dazzling wild flowers is matched only by that of the birds. You can swim, white-water raft, or just listen to golden eagles squawking overhead as you gaze at the view.
-
This coastal city is famed for its crumbling, intricate architecture. The old town is an antiquated patchwork of Roman and Venetian ruins, with churches dating from the 8th, 9th and 11th centuries and a soaring 12th-century cathedral. And while the city still bears war-scars, genuiniely innovative new attractions distract: go to the beach to listen to the ethereal song of the sea organ as you watch the solar-powered 'Sun Salutation' light display.
3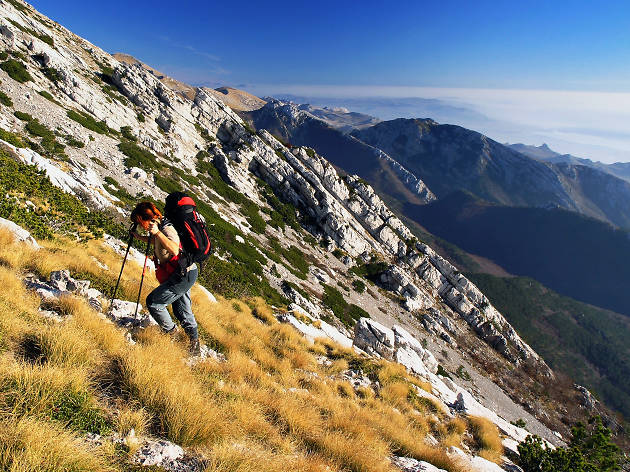 Aleksandar Gospic
An especially dramatic national park, the Paklenic Karst river canyon sits at the southern slopes of the Velebit Mountain near Zadar. It has two spectacular canyons, Mala (small) Paklenic and Velika (large) Paklenic. Standing at a rocky peak and looking out into the vast abyss is breath-taking. The park is crawling with rock-climbers because of its sheer stone cliffs, but the central part is largely covered in dense forest. Make sure to venture into the icicle-lined cave of Manita Peć, the only one open to the public.
4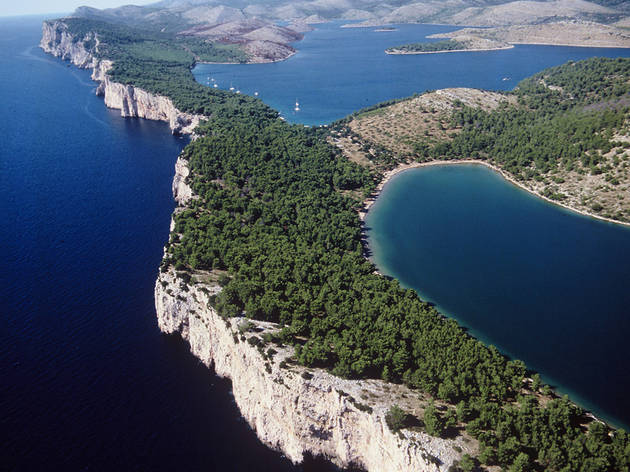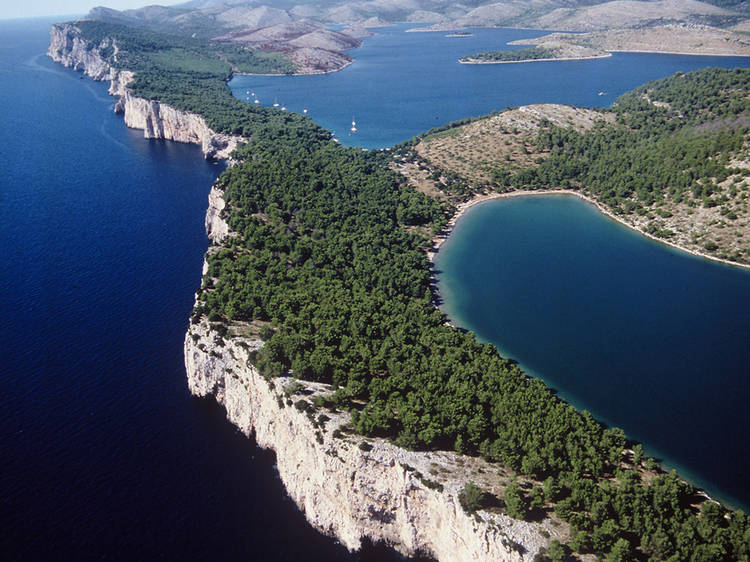 © Ivo Pervan
These islands are dry little deserts dotted across the sea, just to the west of Murter. Some are alabaster-white and some are tawny-brown, but there's little green to be found – their once heaving forestry was burnt down to make pasture for sheep, but they no longer live there either, and most Kornati people live in Murter. It's fascinating to stroll across these barren lands, which also happen to be perfect for scuba-diving.
With its stretches of dry landscape set against the rich blue of the Adriatic, its two mountain ridges and a scattering of villages, Pag has a distinctively dramatic look. It's worth going just for the food: meat and milk are extra flavoursome because of the sheep's herbaceous diet, and the island speciality is paški sir, a tangy olive-oil doused cheese, aged in stone. Try the rich stuff with a class of expertly produced local wine.
The rest of the island may have a delicious, crumbling-around-the-edges vibe that makes 2016 seem lightyears in the future, but its unlikely centrepiece is party hotspot Zrće beach. Each summer, when Hideout and other festivals wash ashore, it throbs with hedonistic energy late into the nights.
7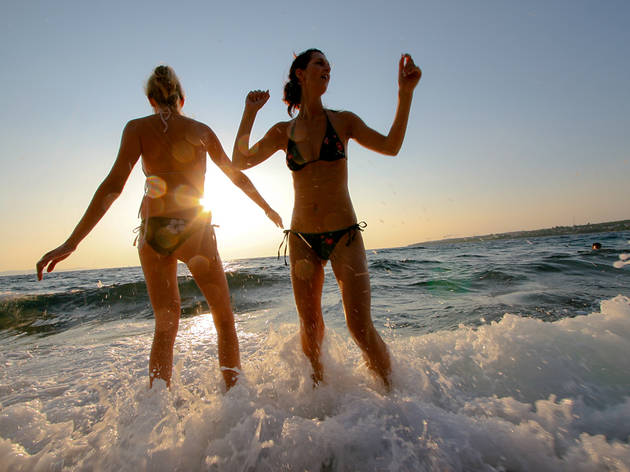 © Tim Turnmaster
Croatia's ever-expanding festival scene grew from Northern Dalmatia. Though the original – and beloved – Garden Festival went out with a bang in 2015, the Garden is host to all manner of exuberant electronic music festivals: among them Love International, Suncebeat and Soundwave. The ultimate escapist spot for music lovers and party-goers.
8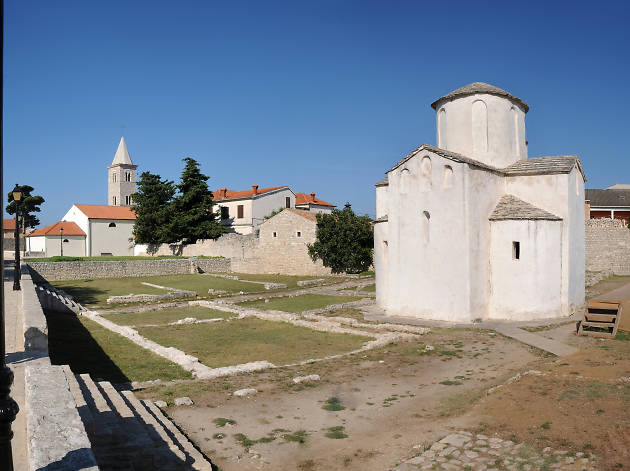 This history-drenched island centres on an enchanting old town. Sandy beaches and the cool blue lagoon draw in family holiday-makers, and there are several other unlikely sights too – Roman salt pans which still work today, and the swampy wetlands where wildlife thrives.
9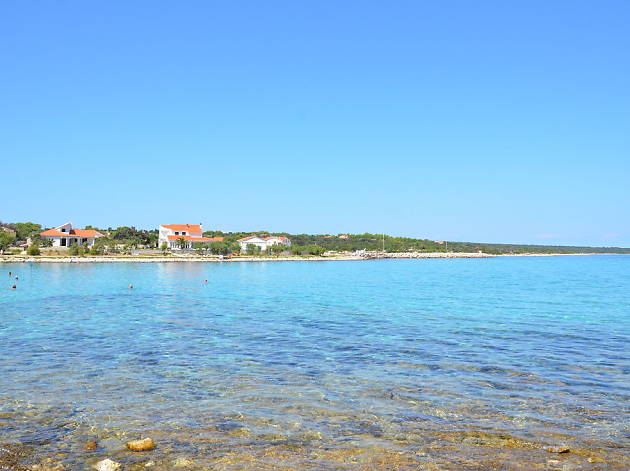 This intoxicatingly relaxed island isn't for those of you who get anger-induced headaches when trapped behind a slow walker in the street. This small, determinedly sleepy place has no cars, no hotels – and, between mid-July and late August – no bicycles either. You can ramble, you can amble, but you can't go anywhere fast, and woozy relaxation is almost compulsory.
10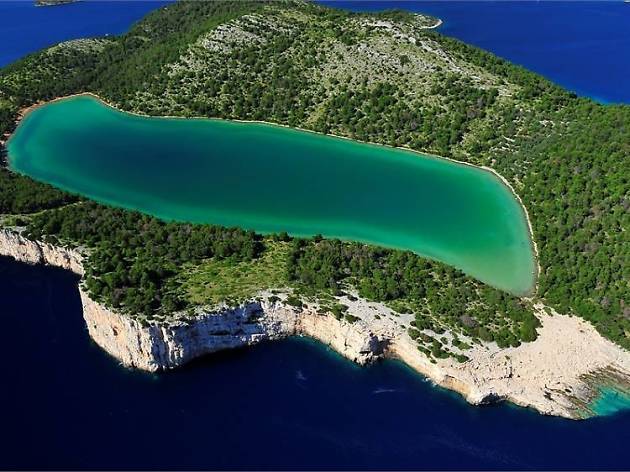 Sheer cliffs and sandy beaches make Dugi Otok a sliver of dramatic natural beauty in the midst of the Adriatic - Telascica Bay, in the Southeast, is generally agreed to be one of the most stunning beaches in Croatia. You can get there by fast boats from the mainland, and spend several days following trekking and cycling trails, scuba diving, climbing – or simply admiring the view from the comfort of a local restaurant.