Pag travel guide
Our essential Pag travel guide, with great things to do on the island, including the best restaurants, hotels, nightlife and beaches...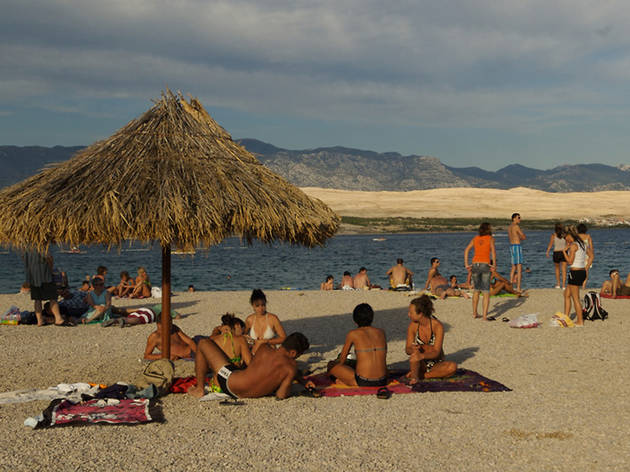 Pag is thin and 64 kilometres (40 miles) long, made up of two parallel mountain ranges. Settlements are mainly sleepy fishing villages, with two towns of any size, Novalja and Pag town. Novalja is a resort town that's become party central. Zrće beach, a short bus ride away, is the biggest club hub in Croatia.
By contrast, the administrative and commercial centre of Pag town exudes cultural heritage. Narrow, fortified medieval streets weave beneath a 15th-century Gothic cathedral and the sun beats hard off the white stone pavement as local ladies painstakingly
stitch Pag lace in doorways.
The flavours on the Pag dinner table are influenced by its arid, saline environment. Inhabited by more sheep than humans, Pag has lamb that is flavoured with the aromatic herbs that browsing sheep consume – as is the trademark Pag cheese. Fish tastes different too, a result of the particularly salty waters. What with the local žutica dry white wine and the stiff digestif of travarica herb brandy, the Pag culinary experience is especially attractive to foodies, taking in three of Croatia's best delicacies in Pag lamb, Pag cheese and Pag salt.
RECOMMENDED: Croatia's best delicacies

RECOMMENDED: More great travel destinations in Croatia