Heads up! We're working hard to be accurate – but these are unusual times, so please always check before heading out.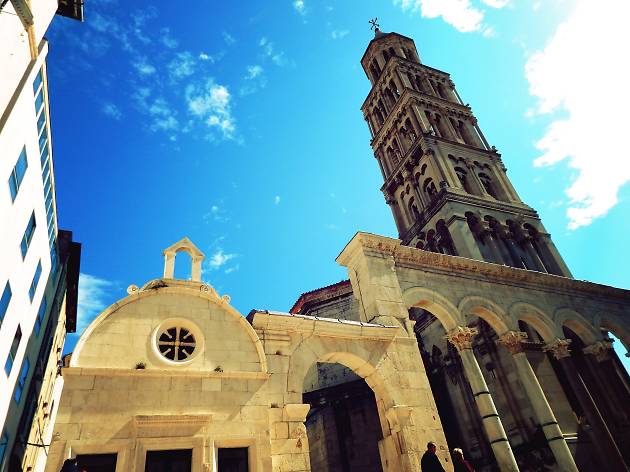 Great tours and attractions from Split
Experience Dalmatia guide us through the most exciting tours and attractions from Split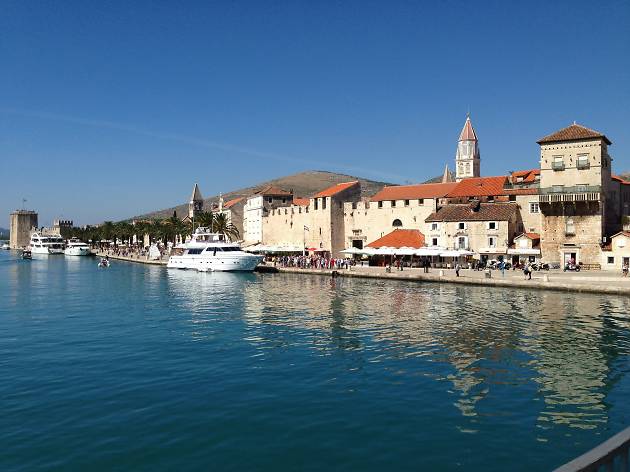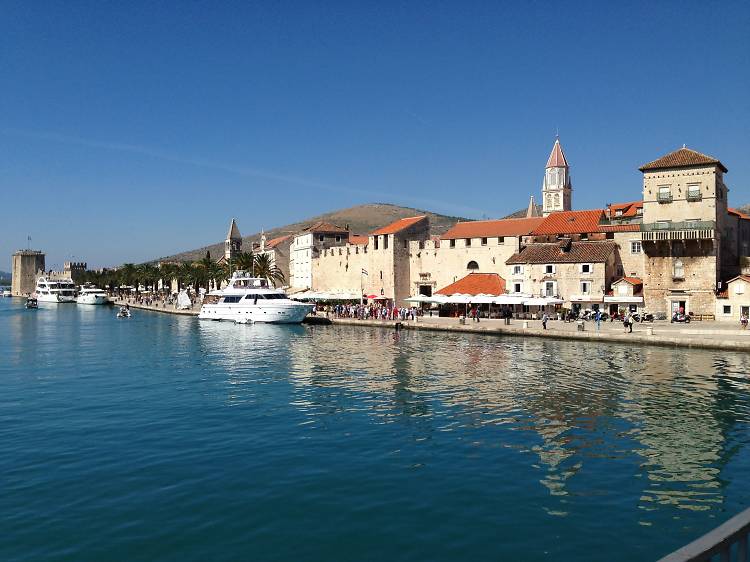 © Experience Dalmatia
Discover Split and Trogir on foot
Croatia is bursting with protected heritage sites – many are just a hop away from Split. The UNESCO walking tour wends its way through Diocletian's charming cobbled streets, providing first-class historical context to this remarkably well-preserved Roman palace.
Tours are personally tailored, and a casual consultation with your guide should help to determine where you're interested in seeing. A walking tour of Trogir comes highly recommended. This pleasingly bucolic Medieval walled-town throngs with local history – here you'll find fantastic architectural examples of Hungarian, Venetian, French and Austrian influence. The experience is utterly enriched by having a tour guide who really knows their stuff.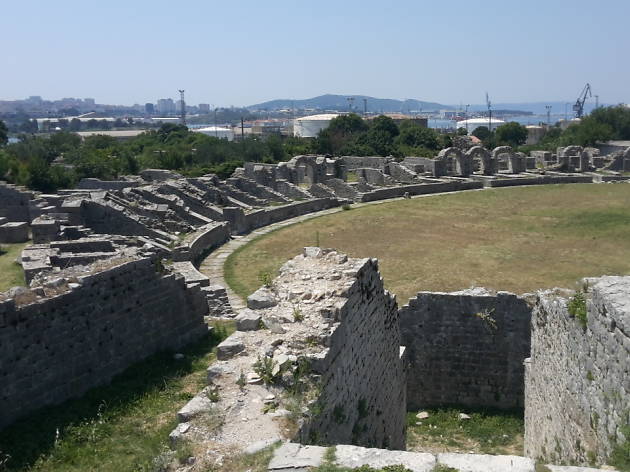 © Experience Dalmatia
Damaltia's long and gorgeously craggy stretch of coastline breeds a relaxed, laid-back pace of life, where whole afternoons are whiled away sipping coffee on sun-drenched terraces. But there's way more to Dalmatia than its café-culture and lazy beach-life. The region is crammed with historical treats, and absolutely resplendent in ancient ruins. The Roman capital city of Salona – now a sleepy settlement flecked with 2000-year-old stone ruins, harks you back to distant time. Klis is another prime site of historical interest, a beautifully sculpted Roman fortress that impeded attacks from the invading Ottomans over in the 15th and 16th centuries. You can visit both in a day as part of a tailored Dalmatian Heritage tour.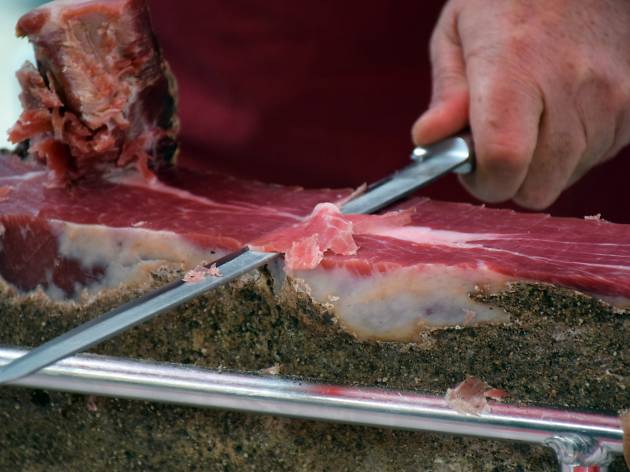 © Experience Dalmatia
Take your tastebuds on a tour
Looking for an excuse to stuff your face in the name of culture? Look no further. This awesome food experience takes your taste buds on a rollicking tour of the Adriatic. Dalmatians pride themselves on their vibrantly fresh, locally sourced ingredients and here, the morning market bustle is still very much a part of modern life. Locals eschew the supermarkets, opting instead for locally grown and caught-that-day produce. These go into spectacular meals like pasticada, a beef dish with gnocchi that nicely traverses the culinary crossroads of Croatia's Venetian and Slavic influences. Peka, the Dalmatian practice of roasting lamb, veal or fish in a bell-covered metal vessel known as a peka, is famously moreish. Prosciutto and smoked ham are also indigenous to Croatia's coastal cuisines, giving meatheads plenty to chew on. Dalmatia majors in cheese and wine, specialising in hard cheeses perfectly accompanied by the locally produced, world-beating Plavac and Putalj wines.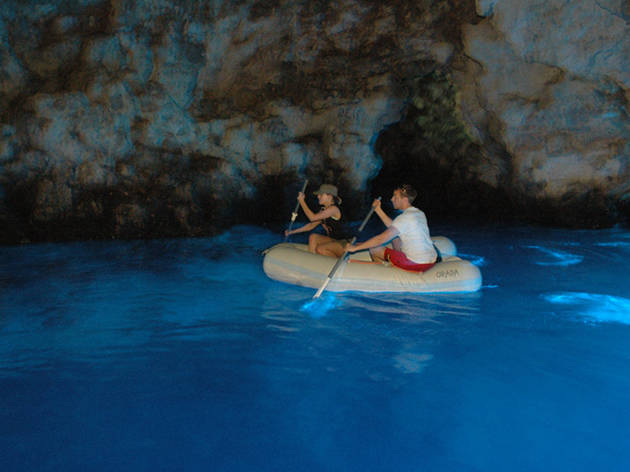 © Carly Calhoun/Time Out
Home to more than a thousand idyllic islands, Croatia really does live up to the hyperbole. Once you've got your bearings in Split, you should take to the seas and discover its nearby islands. Pack your swimwear and dive right into the Adriatic on the Blue Lagoon tour. On the local Vis Island, the Blue Cave of Bisevo is a mesmerising experience. With the sun gaining height, it shines through the waters of a submerged side entrance and the cave is bathed in a fabulous blue light. The Golden Horn Tour takes you to the shifting tongue of shingle, Zlatni Rat, widely recognised as one of Croatia's most attractive beaches. You can also stop-off at Hvar, Dalmatia's glitziest island. Flanked by beautiful pine-forested foothills and tightly-crammed medieval villages, it's old town is an iconic party hub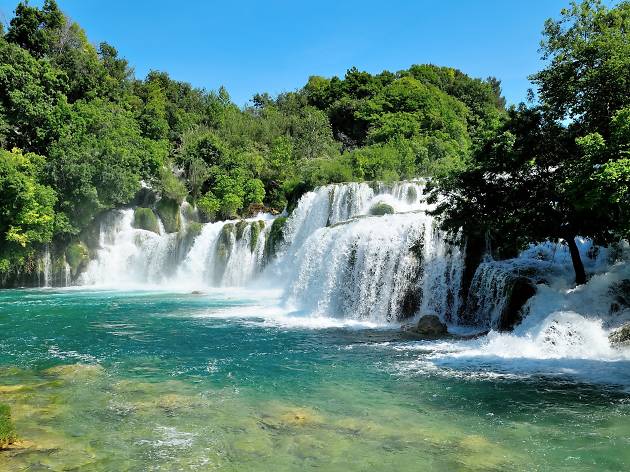 Krka is a spectacular spread of nature just an hour and a half's drive from Split. This forested area comes complete with seven waterfalls, islets, lakes and rapids, water mills and a couple of ancient monasteries. Unlike the mega-popular Plitvice, this lusciously verdant National Park permits swimming in the crystal-clear waters around the large cascading waterfall. The Krka Tour with House of Prosciutto takes you on a whizz around this gorgeous national park, concluding the day's experience with a meat and wine tasting session.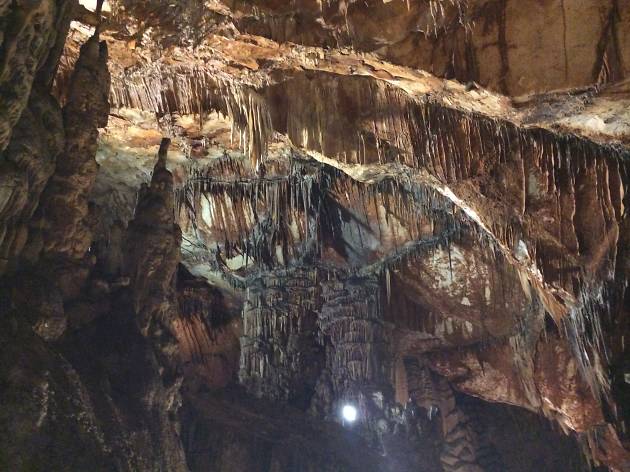 © Experience Dalmatia
Where better to escape the intense summer heat than a cool subterranean cave? Just 25km from Split, this sublime attraction is an incredible tangle of tunnels, with sculpted stalactites atmospherically lit up by installations. It's an out-of-this-world experience, and with its own climate system, it remains a refreshingly crisp 15 degrees all year round. The Cave Vranjaca Tour takes you on an underground excursion of this natural attraction, with a picnic on the leafy green spaces nearby.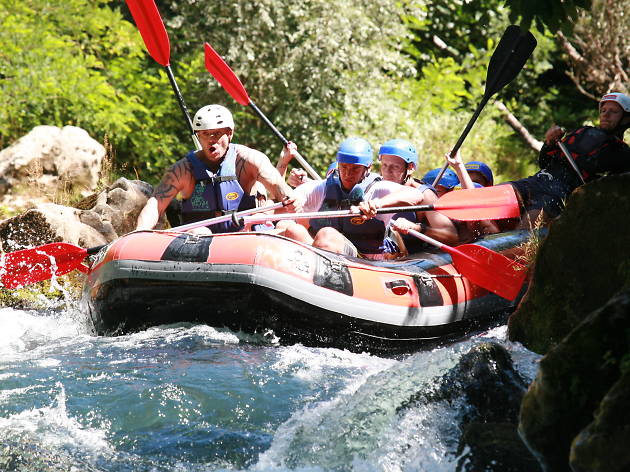 © Experience Dalmatia
Splash about on a rafting adventure
Just off the quaint seaside village of Omis is a confluence of rivers, rocks and evergreen tree covered hillocks that provide the perfect conditions for extreme-sport enthusiasts. You'll spot climbers festooned to the dauntingly jagged rocks, paragliders soaring above your head and white-water rafters splashing around the river Cetina and its lattice of rivers and rapids. For a high-voltage experience, consider the Rafting Adrenaline Tour, a three-hour guided jaunt about the water, with the chance to record your experience of trying to stay afloat.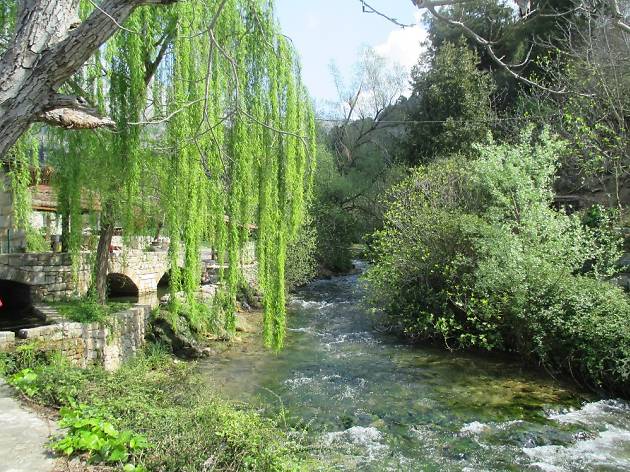 © Experience Dalmatia
See Game of Thrones filming locations
The unprecedentedly popular Game of Thrones has enchanted the world with its epic medieval fantasy series. These days, there can't be many visitors to Croatia who aren't aware that large chunks of footage were shot here – most famously, perhaps, the real-life Fort Lovrijenac which doubles as the King's Landing in Dubrovnik. Fantasy-fans are spoiled with this whistle-stop tour of Game of Thrones filming locations, including the lesser-visited areas of Zrnovnica and Klis.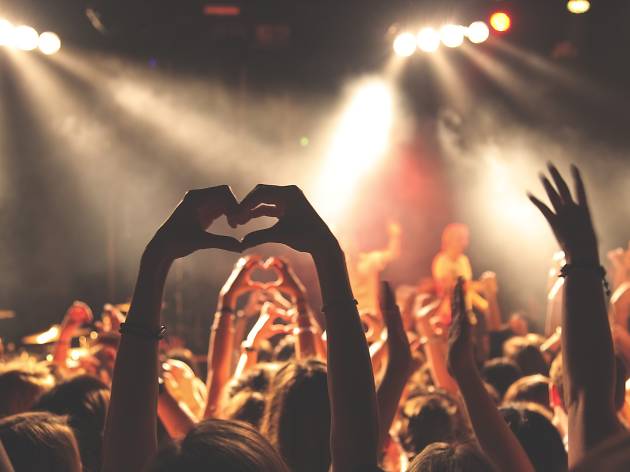 © Experience Dalmatia
Bar crawl around Dalmatia
Split's buzzy nightlife is fast-becoming an attraction in itself, what with the massive EDM-fest Ultra anchoring up to Split's shores six years ago, steadfastly becoming one of Europe's annual party highlights. Split's nightlife options have vastly improved in the last few years, and now there's a tranche of stellar late nightspots. Locals often kickstart the evening at the bring-you-own-booze Matejuska, with expansive views looking out to sea. Afterwards, you should try some locally made rakija – the Croatian grappa that comes in a baffling range of local flavours and styles. For a high-octane, all-night party experience, you can crawl around the region as part of Dalmatia Party Tours, hitting up the Hidden Cave nightclub in Makarska, the relentlessly fun Aurora club in Primosten, or the non-stop party beach Novalja on Island Pag.