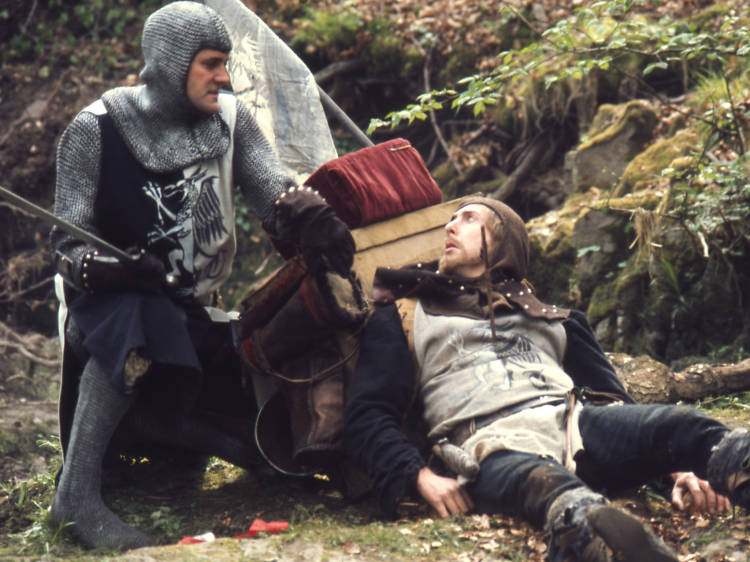 Directors: Terry Jones and Terry Gilliam
Cast: Graham Chapman, John Cleese, Eric Idle, Michael Palin

It may lack the authority-baiting, satire-with-a-purpose edge of Life of Brian, but Holy Grail is the looser, sillier, ultimately funnier film, packed with goofy laughs rather than hey-I-get-that cleverness. It's aged better too, less beholden to outdated notions of race and revolutionary politics and more reliant on slapstick violence, sudden explosions, surrealist wordplay and scatological asides. Ni!