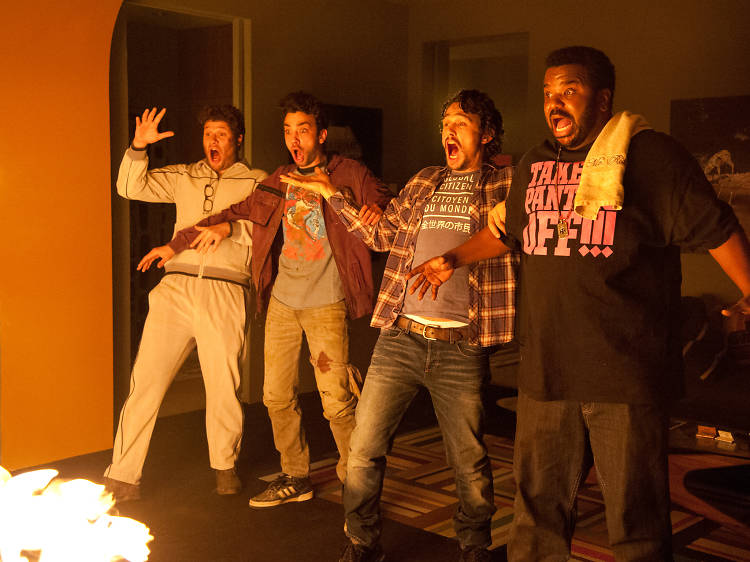 The film It's a backslappy celeb-a-thon in the Hollywood hills as stoner superstar James Franco (himself) throws a mega-bash for actor friends like Seth Rogen (himself), Jonah Hill (himself), Craig Robinson (himself), Paul Rudd (himself) and Michael Cera (himself, only more so).
Reasons to avoid Though the film is funnier than you might expect, it may remind you that all your friends are ordinary, boring people with zero celebrity status – and that playing darts with Helen from human resources isn't as exciting as playing pool with Rihanna.
The ultimate party pooper You'd think the apocalypse would put a crimp in Franco's fun times – and at first it does, as countless minor comedians tumble into the gaping abyss. But The End of Days is just an excuse for everyone to have fun adventures and live way more exciting lives than you ever will.