The best Frankfurt bars
Frankfurt's lively and diverse bar scene boasts speakeasies, pubs, wine bars and more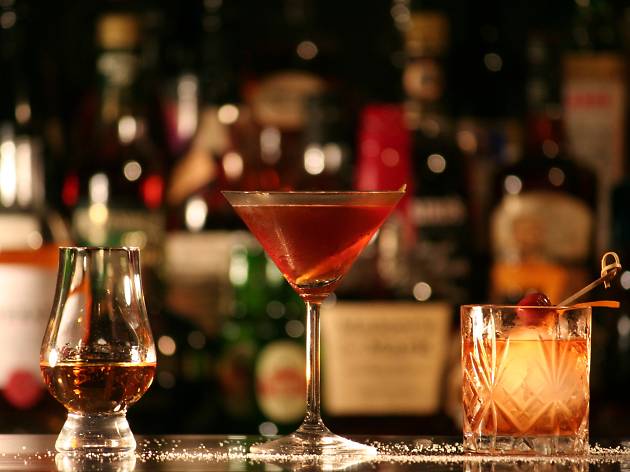 People are beginning to realize that Frankfurt has left its boring reputation behind. While the traditional cultural heritage of Germany's financial capital is still going strong, this city is increasingly culturally and ethnically mixed due to the steady influx of big business, with foreign nationals comprising 25 percent of its population. This international flavor, combined with a global understanding of what makes a great night out, translates into a lively and diverse bar scene meeting just about any drinking desire. You'll find your drink here, whether in a cocktail bar that's firmly bitten on to the speakeasy trend, a back-to-basics pub or a hard-to find wine bar with an inviting, roaring fireplace.
Have something to eat
Grub in Germany varies depending on which federal state you're in; since Frankfurt sits in traditional-minded Hesse, restaurants tend to serve heavy meats and sausages and the region's famous green sauce with boiled potatoes and eggs—and Apfelwein (apple wine), of course!
Read more