The best Frankfurt restaurants
The top fare in Frankfurt is equal parts time-honoured and inventive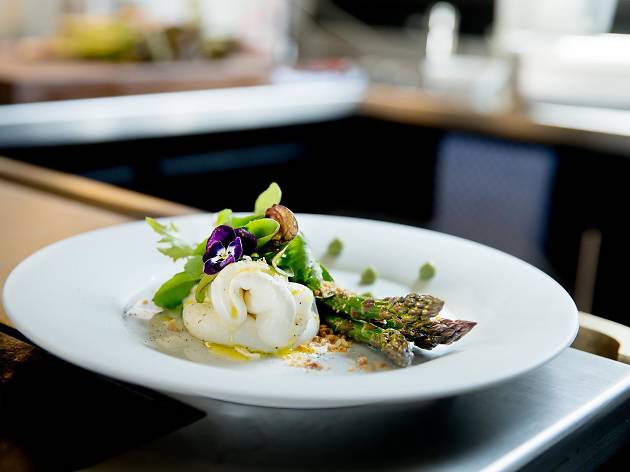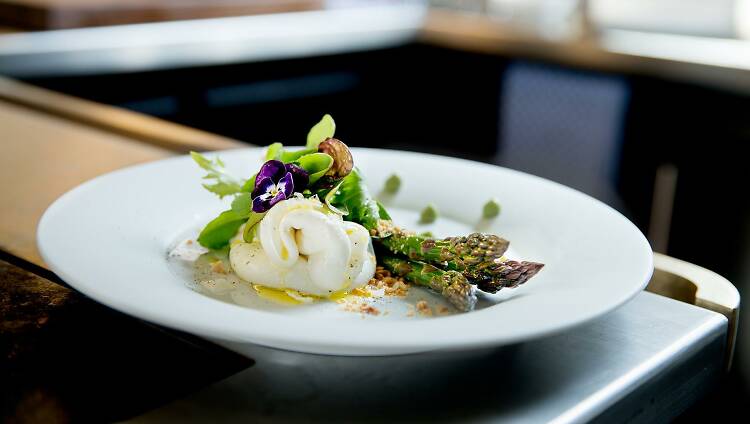 Grub in Germany varies depending on which federal state you're in; since Frankfurt sits in traditional-minded Hesse, restaurants tend to serve heavy meats and sausages and the region's famous green sauce with boiled potatoes and eggs—and Apfelwein (apple wine), of course! That's the sour, fermented liquid that doesn't taste quite like beer or apple cider, though it looks similar. It's served cold, and usually in Bembel, the region's traditional gray-and-blue stoneware jugs.
The fare in Frankfurt goes far beyond the time-honored, however; the city offers a tremendous range of cuisines, from ramen to vegan food, and most venues have a mission to source the freshest local ingredients. What's more, service is taken seriously in Frankfurt, so kind employees will often make your experience unforgettable. Take your pick from the top restaurants in the city; though keep in mind that the majority of Frankfurt's restaurants are closed on Mondays, so be sure to double check hours before making the trip. Guten Appetit!
The best Frankfurt restaurants
Time for a toast
You'll find your drink here, whether in a cocktail bar that's firmly bitten on to the speakeasy trend, a back-to-basics pub or a hard-to find wine bar with an inviting, roaring fireplace.
Read more