The best hotels in Frankfurt
Feel at home in a hip rental apartment, charming boutique hotel or luxury suite in one of Frankfurt's top accommodations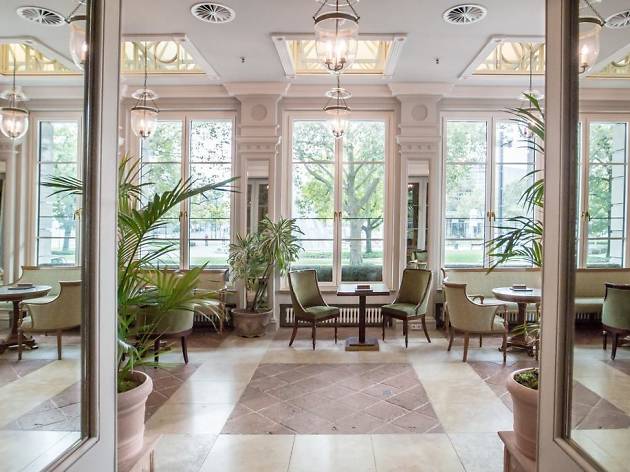 Frankfurt is not a city short on hotels; Germany's financial capital annually holds some of the world's most important trade fairs and attracts some 500,000 visitors a month, and hoteliers have met the demand. However, until recently many of these hotels were all business, no pleasure—and rather stiff as a result. In part due to a hospitality trend turning towards a more holistic lifestyle approach, times are changing. From a boutique hotel built on the narrative of a well-traveled fictional character or a popular chain hotel branch that is a homage to Levis jeans to a design hotel dedicated to the friends and lovers of German writer Johann Wolfgang von Goethe, here are the ten best hotels in Frankfurt. Luckily for visitors, most of these are within walking distance of the cities top attractions and tastiest restaurants, so no matter which you choose, you can sightsee in style.
Time to see some sights
Frankfurt is so much more than Germany's business center; and as you go from attraction to attraction, you'll notice the kindness of the locals that gives this city a small-town feel.