February's hottest hand-picked events
Get out your smartphones and mark these events down in your calendars
Ahhh...the season of love. No, we don't mean lame greeting cards filled with empty promises and over-priced Valentine's Day dinners. On the contrary, February invites you all to let your hearts melt to some hot jazz down by the Red Sea, to fall head over heels for Adi Ulmansky's sweet serenades, to search Park HaYarkon far and wide for that extra special Purim present, compliments of Telegrass. Let the games begin...
The best things to do in Israel this month
1
An expansive lineup of cultural events and surprises around every street corner
Read more
2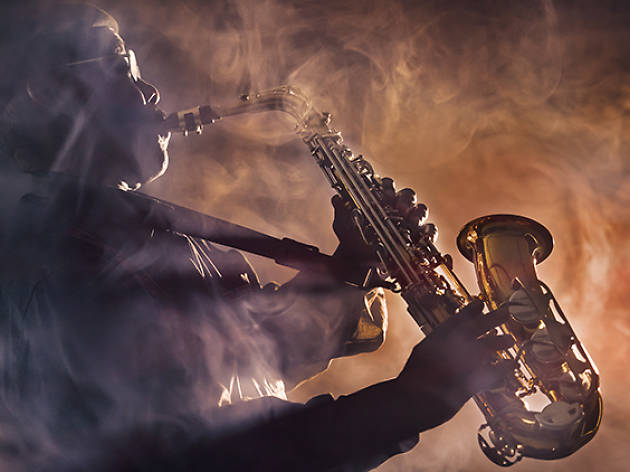 What can be better than listening to the hottest, most authentic jazz music under the desert's starry sky? Well, listening to it live for starters. The Red Sea Jazz Festival, hosting the best talent in Israeli and international jazz music, proves that jazz is very much still alive and kicking. The bi-annual, decades-old festival takes place in a range of venues in the southern city of Eilat.  
Read more
4
When we hear the word "Hora," one image that immediately comes to mind is one of uniformity – circles within circles of friends, families, coworkers, companions all dancing the same moves to the same music at the same time. Ohad Naharin's work, ironically named Hora, is the complete antithesis of this tradition. In the Batsheva performance, dancers break out of uniform into virtuosic solos occasionally falling back into sync for a brief moment or two before reclaiming their individuality. Come be entranced by the deeply layered dynamic between the individual and the group in Naharin's powerful piece.
Read more
5
From biblical motifs to a wide spectrum of political and social topics, the artwork of Moshe Gershuni has made a long-standing impact on Israeli culture – one that has stretched well beyond his life. While Gershuni passed away last year, his diverse body of works – from earlier pop and post-minimalist pieces, to sculpture, painting, drawing, and even video projects – remains as relevant now as it was in the 60s. His three children: Uri, Aram, and Atar have set out to preserve their father's memory through a commemorative exhibition at the Givon Gallery, which spans his entire body of work, and delves into a more intimate sphere (i.e. childhood memories, stories, and personal accords).
Read more
6
Known for Mediterranean-electronic fusion music, and lyrics infused with personal and political meaning, Balkan Beat Box is a staple in the hip Israeli music scene. A year after the release of "Shout it Out," their 6th album that gained critical acclaim on Israeli and international radio, Balkan Beat Box are performing some of the hits live at the Barby. The trio, comprised of Tamir Muskat, Ori Kaplan, and Tomer Yosef, promise to bring new life into hit singles from the album such as "I Trusted U," in a night of high energy music and entertainment.
Read more
see what's on next month