Istanbul's best terraces
Enjoy the city from above, venues with balconies and terraces creating a natural breeze in the summer heat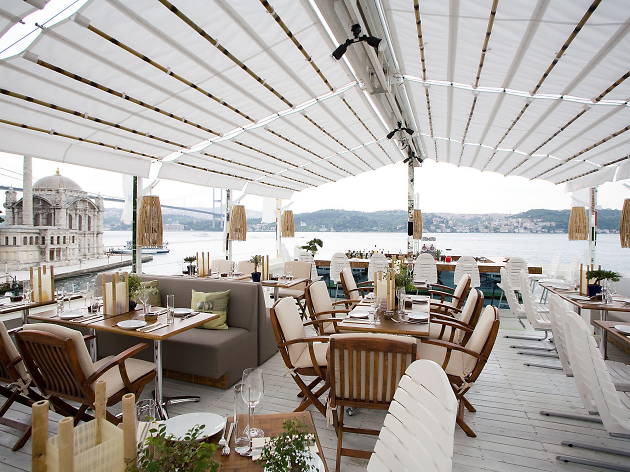 An indispensable list for those who want to enjoy a view of the city away from the crowds, in peace accompanied by delicious food.
Istanbul's best terraces
Those who think entertainment is the Asmali part of Taksim is dead, Balkon refuses to give up. The suborn venue continues on strong and has even renewed the frightening elevator that used to take you to the top of the building. Once at the top the yellow light bulbs decorating the terrace make you feel like you're in New York but then the magnificent view of the city reminds you that you are in Istanbul.
Read more
Caffe Nero, located next to Bebek Kahve, is a very popular spot in Bebek. You won't have trouble finding a table since the venue is 4-stories. Its most appealing factors are the garden and terraces on both sides.
Read more
Located on the terrace of the Palazzos Donizetti Hotel in the historic Pera neighborhood, Duble Meze Bar offers a peaceful and pleasant atmosphere in the city center combined with Emre Çapa and Arto Ankaralıyan's modern take on mezes, promising guests an unforgettable taste experience.
Read more
To experience the city like a tourist one weekend, make a reservation for brunch at the Four Seasons. Afterwards you can go on that tour of the Hagia Sohpia you've always put off. Life is too short to postpone!
Read more
The perfect venue overlooking the Bosphorus and Topkapi Palace to take a break from your tour of Istanbul Modern or catch your breath after exciting discussions about art.
Read more
While most terrace venues feature a DJ, those who want to listen to real electronic music should head to Mentha. Located right next to the British Consulate, on the terrace of the Room Mate Hotel, the venue is a savior for those who are sick of listening to deep-house or disco music in tight spaces.
Read more
What do you expect from a meyhane? A night filled with Turkish music, a wonderful view of Istanbul to accompany a night filled with great conversation, or a rich meze menu? There are many venues that promise these things but one Istanbul venue can deliver all of them at once; the number one choice to the question 'where should we go to dinner', is Mükellef.
Read more
Show more