Things to do in Lisbon: five artworks you must see
They may not be compulsory, but they do come highly recommended as works that you should see while you're in town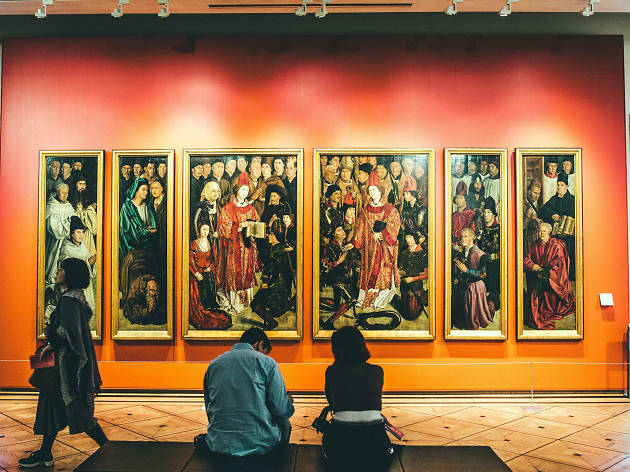 Things to do in Lisbon: five artworks you must see
One of the most mysterious and valuable works of Portuguese art, the six Panels of St Vincent are believed to have been painted (in oil and tempura on oakwood) between 1470 and 1480, probably by Nuno Gonçalves, a court painter known to have been active between 1450 and 1491. There are various interpretations regarding their content and meaning, although it is generally agreed that they depict the veneration of Lisbon's patron saint in the context of the Avis dynasty's military campaigns against the Moors.
This dragonfly-woman brooch made of gold, chrysoprase and diamonds is not just any old piece of fine jewellery – it's a masterpiece by René Lalique, one of the most talented figures of France's Art Nouveau arts and crafts movement of the late 19th century. It was very much commented on when put on display for the first time at the Paris Universal Exhibition in 1900.
Along with the fado singer's black shawl, this work by José Malhoa is one of the main symbols of this archetypal Lisbon music. Though much criticised by intellectuals when it was completed in 1910, the painting (or rather paintings – there are two, of which this is the larger one) is now a fado icon. To paint it, Malhoa spent 35 days in the home of Adelaide da Facada (a woman who was no better than she should be), where she and the fado singer Amâncio posed for him. They are depicted with various iconic items, such as wine on the table, a pot of sweet basil with the traditional scrap of paper bearing a verse attached, the Portuguese guitar, religious prints of the Senhor dos Passos and São Lázaro (both saints who were very much venerated by Lisbon residents), cigarette stubs on the floor. There is also a fan, a pair of bandarilhas (from bullfighting) and a photograph of a toureiro.
Bought by mining and media magnate José 'Joe' Berardo in 1998, this painting by Pablo Picasso (1881-1973) of a woman in an armchair has been valued at 18 million euros, making it one of the most valuable in his fabulous collection of modern art. The pyramid-shaped figure was painted in 1929 and probably first shown in public in Paris in 1932. Seven years later, it helped make Picasso's name in the US, as part of a big exhibition of his work at New York's Museum of Modern Art.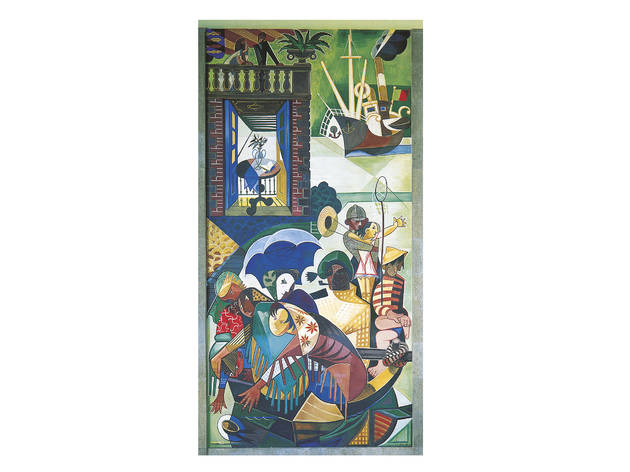 ©DR
Almada Negreiros (1893-1970), one of Portugal's most important and versatile artists of the 20th century, was commissioned to cover the interiors of the Alcântara and Rocha do Conde de Óbidos port terminals with frescoes. The latter includes this 'Lisbon Sunday': six murals with scenes of day-to-day life by the Tiver Tagus. "Geometrical design with Cubist roots," was the description offered by art critic Rui-Mário Gonçalves. Just step in to take a look.
Gare Marítima da Rocha do Conde de Óbidos, Rua da Cintura do Porto de Lisboa.
You might also like
From Classical art to Modernism, from historic palaces to buildings designed by contemporary architects, here's a brief guide to the the best Lisbon museums.
At some point in the last years, Lisbon's graffiti artists upped their collective game. Now, pieces that once would've been cited as vandalism and whitewashed are worshiped as modern day masterpieces.