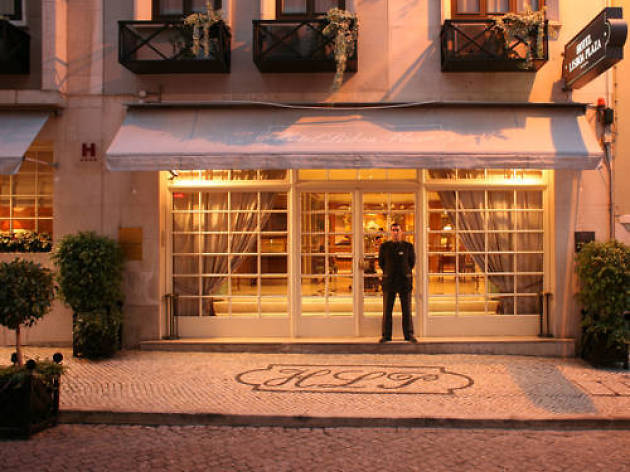 When picking a hotel, you should consider some basic factors, such as location, the price/quality ratio and the number of services on offer.
If you're a pickier sort of guest, other criteria might be needed. Are meals served? Is there a gym? Is the hotel family-friendly? For Hotel Lisboa Plaza, located in a street near the Avenida da Liberdade, the answers are "yes", "yes" and "yes". But if you want to be really, really selective, think about the matter some more to figure out if you're the kind of person that cares more about the room than the rest of the facilities, or whether it's the other way around. That might not seem like it matters, but if you're not planning on leaving your room, then this hotel is not for you. The rooms are great, large and comfy, both classic and relaxed, but it's the rest of the Plaza that truly sings. The original decoration mixes the old and the new with a delightful zest: old furniture and designer pieces, brightly painted walls and marble rooms with armchairs and rocking chairs. Some traces remains of the 1950s, when the hotel opened for business as a meeting point for the artists that drew crowds to the nearby Parque Mayer. It has been managed ever since by the same family, who remained committed throughout the years to the hotel's informal and bohemian style. As a testament to that style, there is a terrace on the fifth floor with a honesty bar. The restaurant serves only large groups, but the bar has an excellent selection of Portuguese wines and serves light meals during daytime, with some hot dishes for supper. Room service is around the clock and there is free wi-fi everywhere in the hotel.
Time Out tip: Go down to the Avenida da Liberdade and take a tour of Lisbon's typical kiosks. Either side of the avenue has great choices for an evening drink, for lunch or snacks and, in summertime, for dancing to the sounds of jazz or drum & bass.
Venue name:
Hotel Lisboa Plaza
Contact:
Address:
Travessa do Salitre, 7
Lisbon
1269-066

Transport:
Metro Avenida.
Price:
€€€