Lisboa Prata Boutique Hotel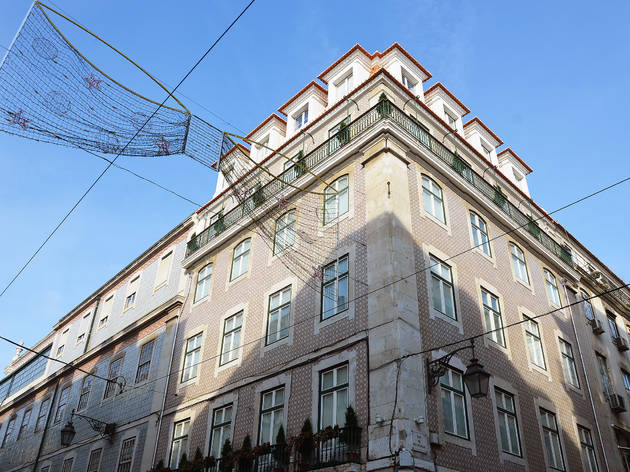 1/7
Fotografia: Matilde Cunha Vaz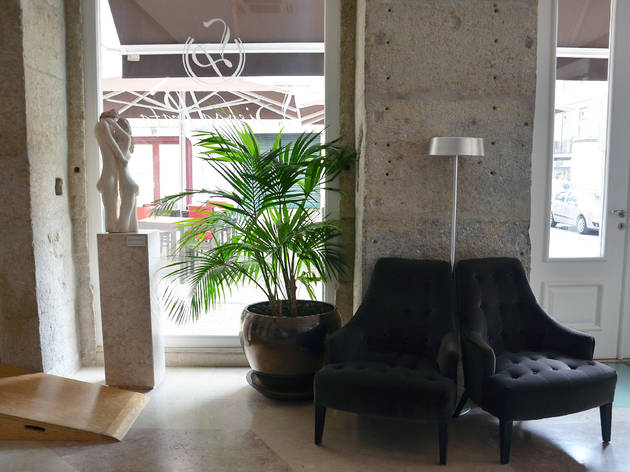 2/7
Fotografia: Matilde Cunha Vaz
3/7
Fotografia: Matilde Cunha Vaz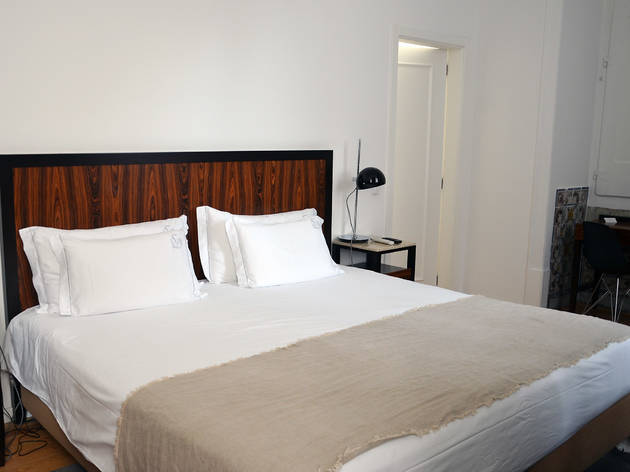 4/7
Fotografia: Matilde Cunha Vaz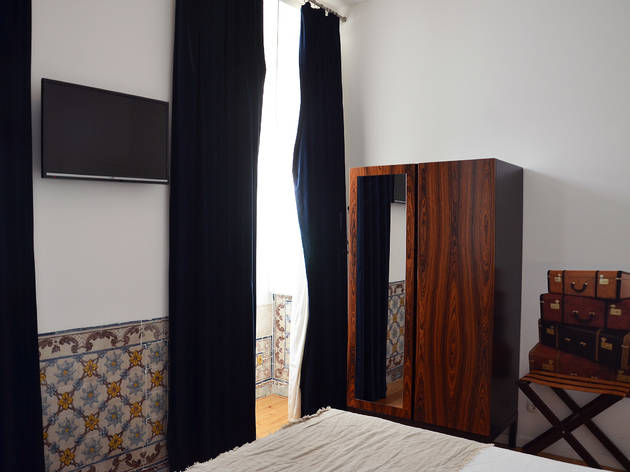 5/7
Fotografia: Matilde Cunha Vaz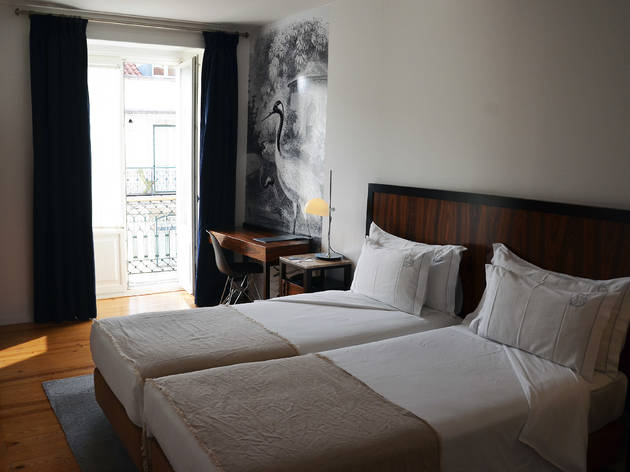 6/7
Fotografia: Matilde Cunha Vaz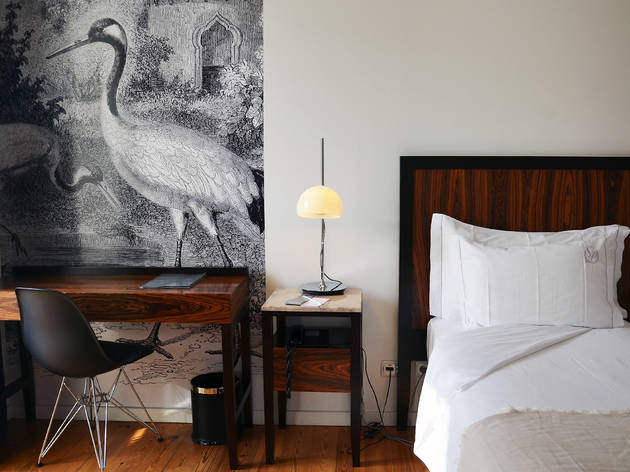 7/7
Fotografia: Matilde Cunha Vaz
A small pearl hidden in the centre of the Pombaline downtown.
The Lisboa Prata Boutique Hotel has 17th century tile panels and wainscots, ancient tapestries, and bits of archaeological ruins preserved behind glassed displays; but it also has design furniture and contemporary artworks. It's an original concept that perfectly brings together the new and the old. Its 25 rooms have windows and balconies facing the street, private bathrooms and free wi-fi.
The hotel is in the middle of the Rua da Prata, so the obvious destination is downtown – but take our advice and have your (paid) breakfast at the hotel: cafes and pastry shops in nearby Rua Augusta try to pass off as traditional, but they're really tourist traps. Breakfast in bed is available for an extra fee.
Location is the main draw for the Prata Boutique Hotel: the Lisbon Cathedral, the Santa Justa lift, the Fashion and Design Museum and the Rua Augusta arch are within a five-minute radius. Walk another five minutes and you can get to the castle, where you can discover the Moorish legacy and see Lisbon and the other margin of the Tagus.
The hotel has a lounge bar with snacks, light meals, drinks, teas and cocktails on its menu.
Venue name:
Lisboa Prata Boutique Hotel
Contact:
Address:
Rua da Prata, 116
Lisbon
1100-420

Price:
€€