Sheraton Lisboa Hotel & Spa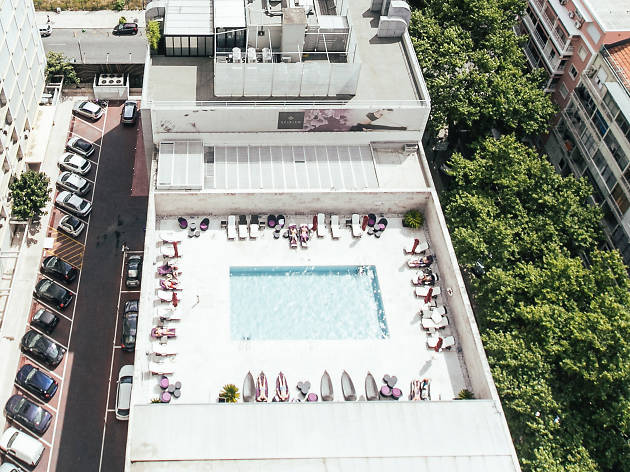 1/4
Fotografia: Arlndo Camacho
Sheraton Lisboa Hotel & Spa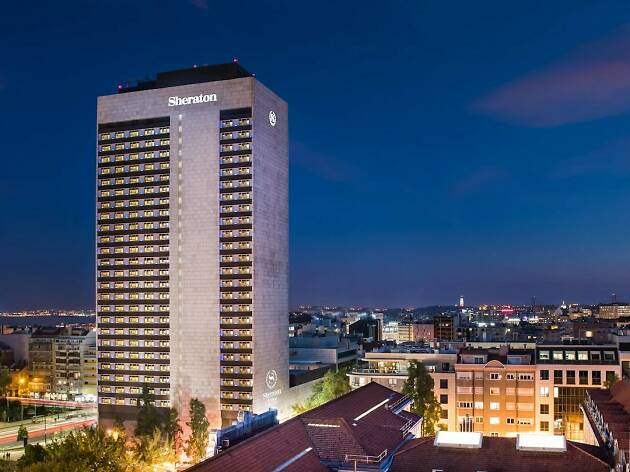 2/4
DR
Sheraton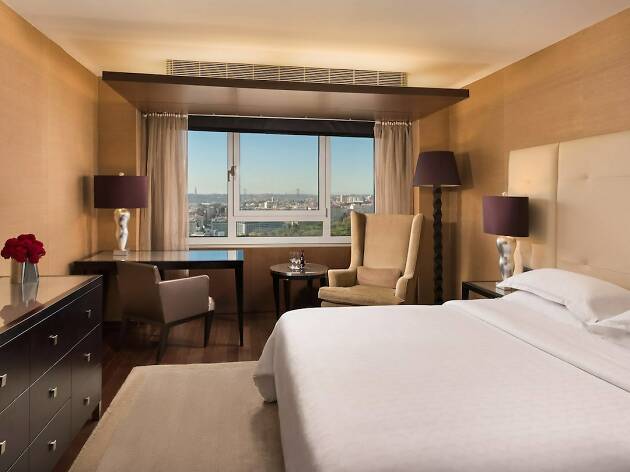 3/4
DR
Sheraton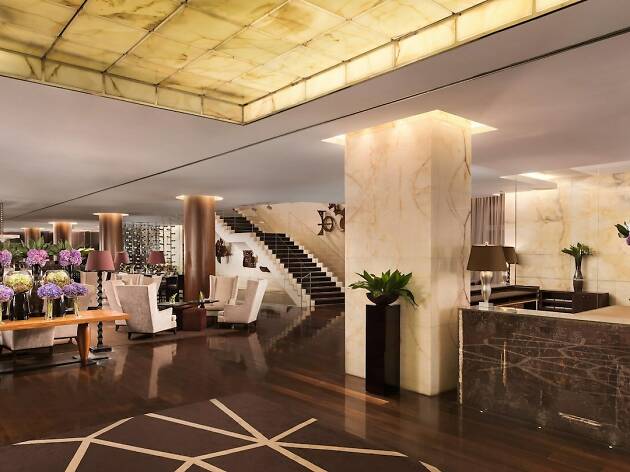 4/4
DR
Sheraton
Time Out says
The Avenidas Novas, Lisbon's financial district, has the largest density of suits and ties in the city.
That's where Sheraton has for 40 years been gaining a reputation as one of the world's best luxury hotels. The 91-metre tall giant hides within its walls one of the most effective staffs you will ever find (they even have a medical department). Its 369 rooms will make you want to move in. We don't even mean the ten executive suites, whose generous areas make them larger than many Lisbon apartments; the standard rooms are breathtaking enough in its style and luxury features, such as Bang & Olufsen LCD screens, marble bathrooms and delightful beds by Sheraton's exclusive brand, Sweet Sleeper. Only the Club Rooms include breakfast, free wi-fi and access to a panoramic lounge with a bar and light meals service, the place where we suspect VIPs go to dodge meetings. In other rooms, the buffet breakfast (you might as well call it lunch, considering the absurd amount of available hot and cold plates) costs 23€ and Internet access costs 15€ per 24 hours (there's free wi-fi in public areas). There is a spa with aromatherapy treatments, a 24-hour fitness centre and the cherry on top of the cake, outdoors personal training, with a guided tour of the city along a running track.
Dining comes in two equally enticing options. The Panorama restaurant serves fusion dishes and offers a view over Lisbon while the Lobby Bistro in the ground floor is open all day long and its menu is based in Portuguese traditional food. If you want a drink, the panoramic bar has an endless gin menu and some sushi dishes to go along. Downstairs at the Lobby bar you will find craft beers, a good wine selection and snacks.
Details
Users say