The best healthy restaurants in Lisbon
Just because you're eating lean doesn't mean you have to miss out on fine cuisine from Lisbon's best healthy restaurants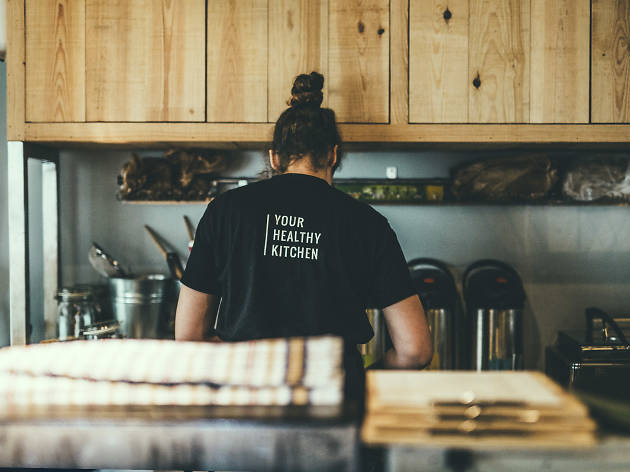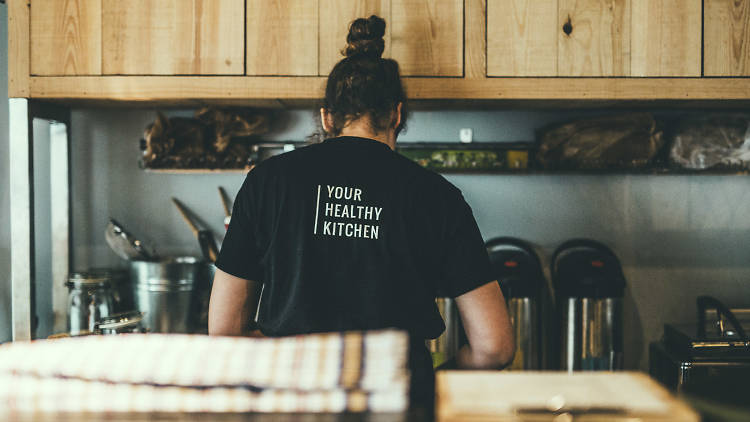 Just because you're on a diet, detox or health kick – or need coeliac-friendly, dairy-free or paleo-style dishes to figure on the menu – doesn't mean that you can't still dine out in style. We've rounded up the best healthy restaurants in London, including superfood pitstops, healthy vegetarian and vegan restaurants, calorie-conscious eateries and raw food specialists. We've also included restaurants that offer plenty of healthy dishes so that you don't have to ditch your less enlightened (read: fatty) friends when you say goodbye to gluttony. Clean eating just got a whole lot tastier.
The best healthy restaurants in Lisbon
In Mariana Pessanha's restaurant nothing that is with glúten, lactose, food coloring, sugars or processed foods enters. Everything is though out to the smallest detail to make sure the food is good for your health.


The masterminds behind this healthy project are Francisco Magalhães and Joana Xardoné. And in the baskets, that are cooked in vapour for two minutes, you can find fish, sea food, quinoa, raviolis and even gnocchi with pesto.


David does a careful, organic, healthy and beautiful cuisine. The french chef always looks for the best products at the farmers' market and then cooks you a beautiful dish with wonderful things.


In this space, once an old drug store, there are healthy solutions at any time. There is yogurt with granola for breakfast, vegan options for lunch, and teas and homemade cakes for an afternoon snack.


They got the name from mother Earth, the revered goddess of the Inca tribe, and the vegetables from the organic producers of the region, with which they cook the healthy dishes. It is a great choice for vegetarians but there is also meat and fish to make the omnivores happy.



Being healthy is so in right now that Maria Gray decided to open two restaurants in less that six months. The first in Mercado da Vila, in Cascais, and the second at Palácio Chiado, in Lisbon. In both you can find good food and without big hysterias, meaning not everything is without gluten or lactose, but "there are options for everyone," Maria guarantees. And that goes from porridge to braised tuna with sesame seeds and couscous.



There's thousands and thousands of years in the evolution of food but for this restaurant they decided to go back to the origins. It focuses on the paleo diet, rich in seasonal fruits, bushmeat, but that's not all. They also serve vegetarian, vegan and raw food.



The reason why it got the glorious five stars from our critics is because this is one of the best pizza places in town. Made with organic products, the pizzas are so light you barely feel them in your stomach. Try all of them, and make sure you don't leave without trying the pesto pizza. Per l'amor di Dio.


The best terrace in Cascais is at the top of this store-cafe-gallery which serves vegetarian meals. It is worth visiting, either to buy pottery, to have a drink at the top, or taste one of the 'suprise' salads, always made according to the owner's inspiration.



Show more