Lisbon food tours
Get a taste for the Portuguese capital with a Lisbon food tour tour, taking in all of the city's foodie hotspots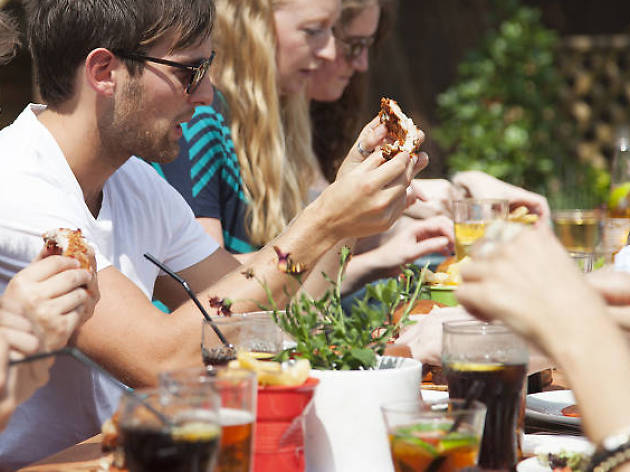 Apart from extravagant tiles and baroque architecture, Lisbon is know for its culinary delights. Pastel de nata, bacalhau, ginjinha and porto are words you will have undoubtedly heard associated with the capital at one time or another. If you haven't already tried these delicacies – custard tart, salted cod, sweet cherry liquor and port, in case you were wondering – what better way to start than on a Lisbon food tour? Below we've pulled together ten of the best food tours you can take in Lisbon (and the surrounding areas) by foot, minivan or segway, so you can treat your palate to all of the above and more.
Food tours in Lisbon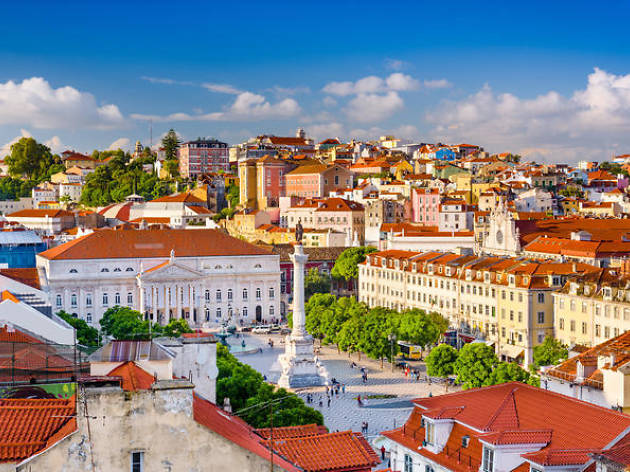 Small-group walking tour with food and wine tastings
See and taste your way through Lisbon on this three- to four-hour walking tour of the city. With historic highlights, culinary delights and local interaction, this tour offers a unique insight into Portugal's capital. Visit some of Lisbon's famous squares. Explore vibrant, multicultural neighborhoods. Snack on delicious pastries, fresh seafood and Portuguese wine. Learn about the city's heroes and history-makers, and cross the River Tagus on a ferry to take in panoramic views of the city.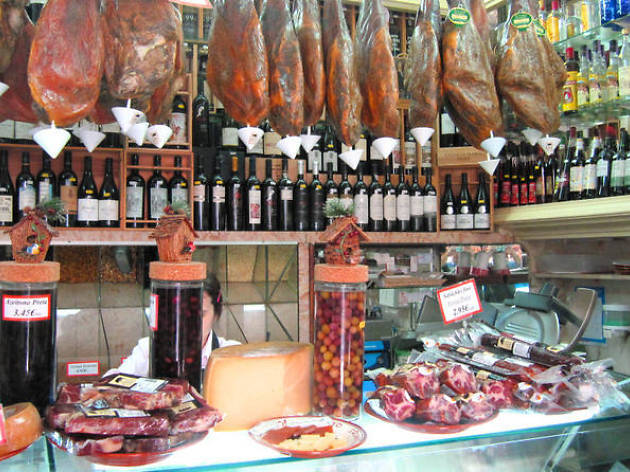 Gourmet Portuguese food and wine tour
Enjoy the flavors of Portuguese cuisine on a small-group gourmet Portuguese food and wine tour of Lisbon! Visit traditional eateries and taste some of Portugal's delicacies as your guide gives you tips on how to appreciate Portuguese wine and food. As you walk through the streets and visit the pastry, wine and cheese shops, sample some of the products and get advice from your guide on where to eat for the rest of your trip.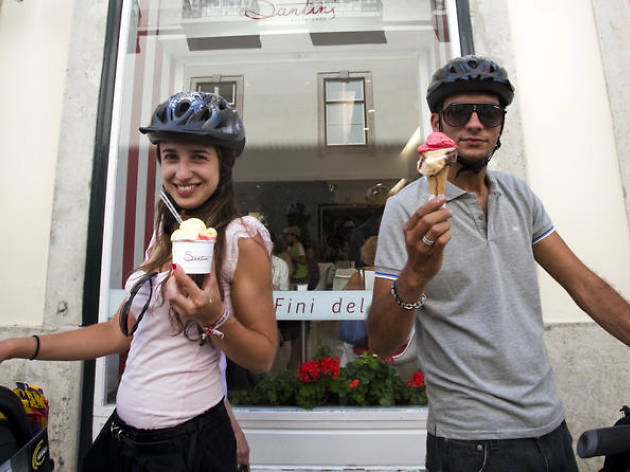 Sightseeing by Segway with food tastings
Go on this guided Segway tour to explore Lisbon's top attractions and enjoy tastings of local Portuguese cuisine. With your expert guide, ride by important landmarks like the medieval Castelo de São Jorge, the famous Sé de Lisboa Cathedral and the Baroque-style St Anthony of Padua Church located in Alfama, the city's the oldest district. In addition, get a taste of the best local delicacies such as ice cream and pastries as you visit local shops.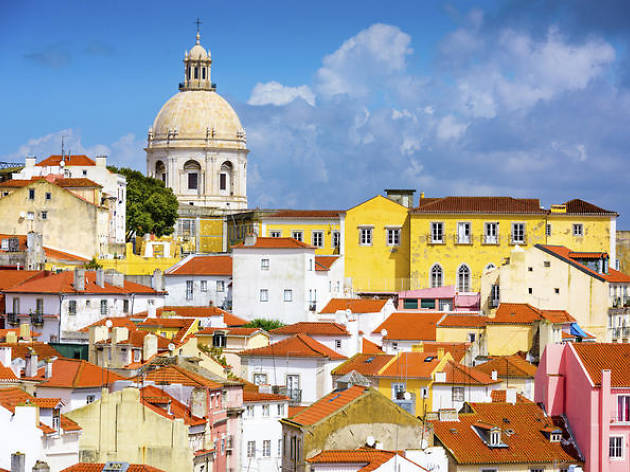 City tour by minivan with food and wine tastings
Lisbon boasts large Baroque churches, squares with faded grandeur and a seaside ripe for long romantic strolls. This four-hour guided tour takes you to the main sites and landmarks of the capital, as well as through the centuries of the city's history. It concludes with delicious Portuguese snacks including a cod cake, a sweet pastry and port. This small-group tour is limited to eight participants to ensure a quality experience.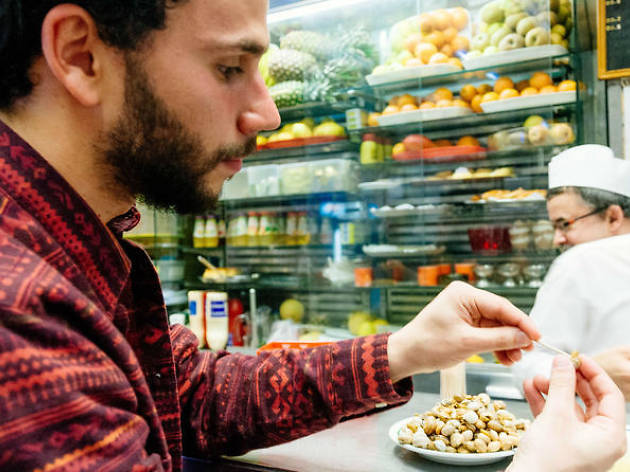 'The 10 Tastings' food tour
Experience Lisbon in a delicious way, with your own private guide. Your host – a knowledgeable local – will take you to ten of the best spots to try authentic Portuguese food and two traditional drinks. Along your gastronomic journey you'll encounter Moelas, a fine Portuguese cheese, pastel de bacalhau, the famous pasteis de nata, and much more. All the tastings are included in the price.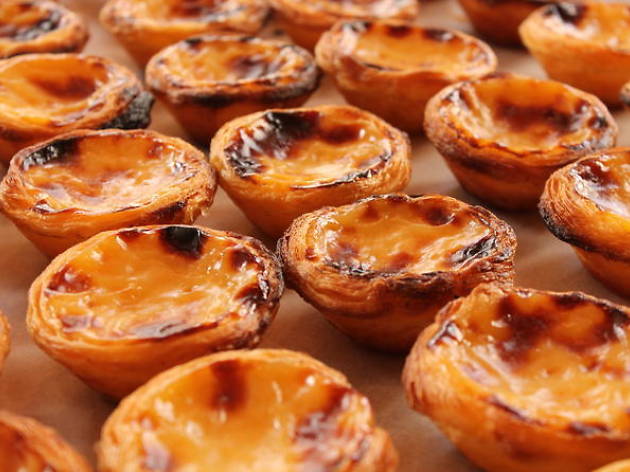 Portuguese tapas and wine
When you go on one of these food tours in Lisbon, day or night, you'll get to enjoy some of the best Portuguese food and wine. Guaranteed to get your taste buds tingling, a local Lisbon guide will take you to a nice 'garrafeira' ('wine cellar') to enjoy delicious Porto wine. Then head into the heart of Mouraria, where you can enjoy stunning views over the city with delicious tapas.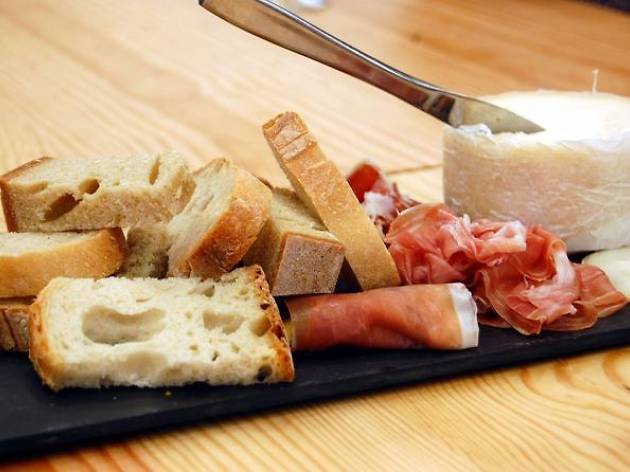 History and flavours walking tour
Taste your way through Portugal's capital on this three-hour history and food walking tour. A local guide will serve as your culinary concierge, leading you to Lisbon's best foodie hotspots. Learn about the art of Portuguese dining and visit four of Lisbon's top bars. Finish the tour with a taste of traditional Ginjinha liquor, local wine or beer.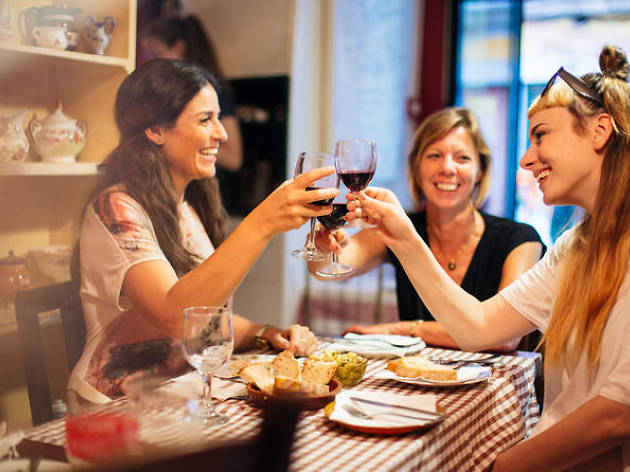 Private flavours of Lisbon
Enjoy the perfect evening in Lisbon with three glasses of authentic Portuguese wine, a chocolate shot of Ginjinha, and four delicious bites that will do the trick. Experience the cool city vibe and vibrant atmosphere with your local private guide.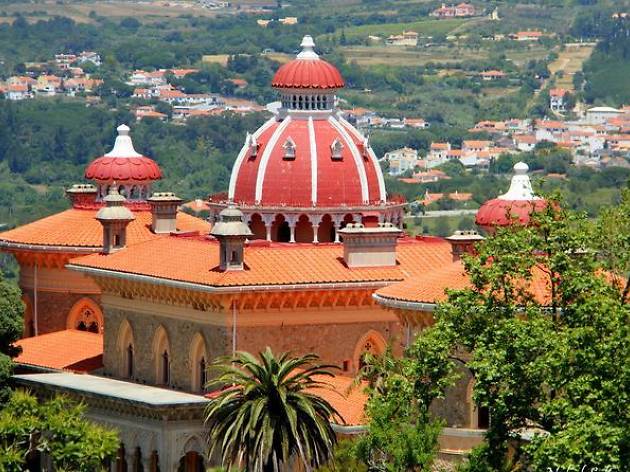 Portuguese gastronomy in Lisboa, Cascais and Sintra
Everything you've heard about Portuguese gastronomy – the pastries, the freshness of the Atlantic fish – it's all true and you can taste it for yourself on this foodie tour of Lisbon, Cascais, Cabo da Roca and Sintra. While you're out and about you'll also have a chance to take in the stunning scenery of the country.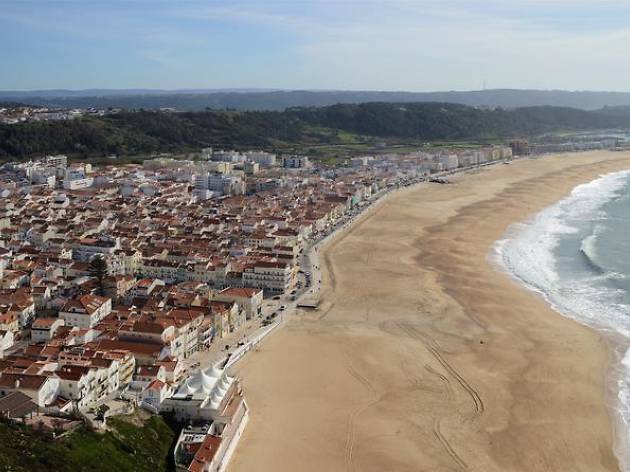 Private gastronomic tour of Obidos, Nazare and Batalha
Venture on this private gastronomic tour of Portugal and learn of the delicious foods and flavors the country has to offer. Leaving from Lisbon, visit Óbidos, Nazaré and Batalha over the course of nine hours with your very own professional guide. Taste mouthwatering pastries, custard tarts and fresh fish, giving your palate a good taste of Potuguese culture.