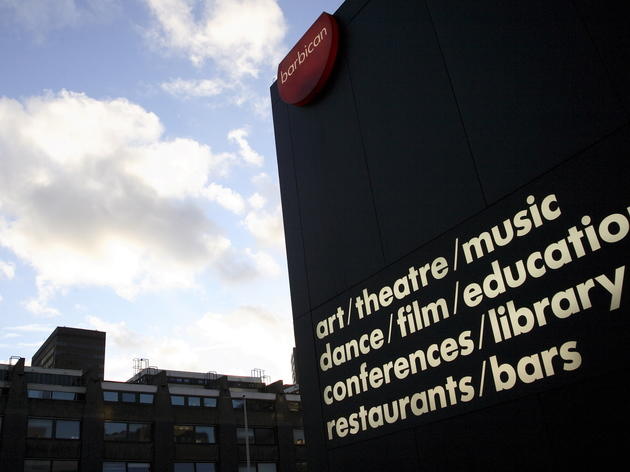 1/7
Tove K Breitstein / Time Out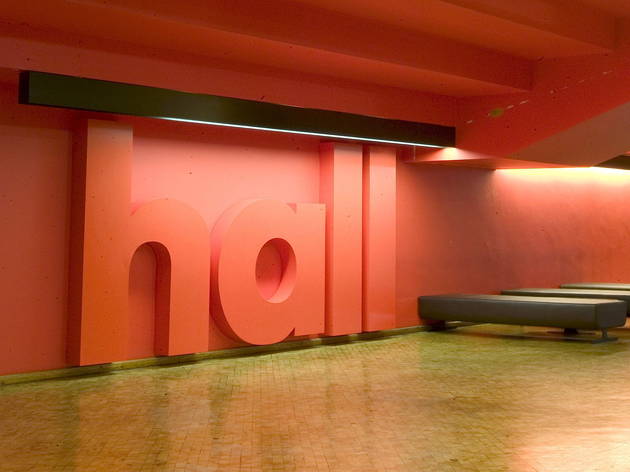 2/7
Rob Greig / Time Out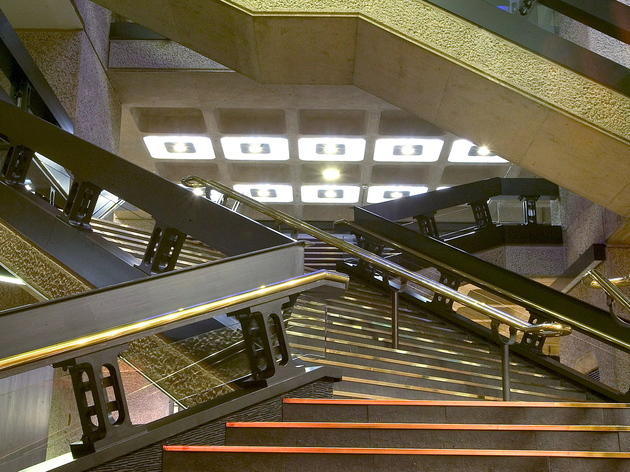 3/7
Rob Greig / Time Out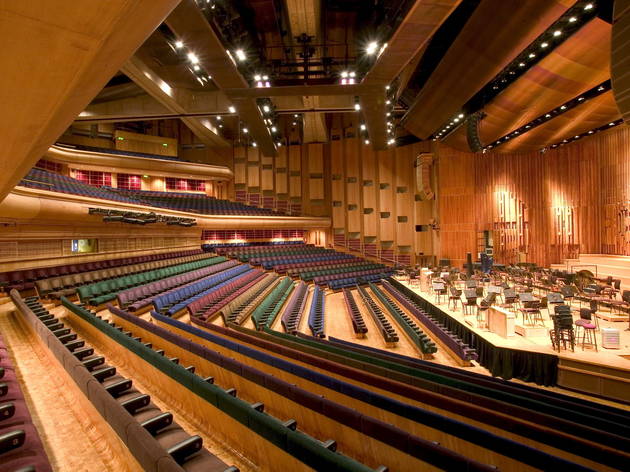 4/7
Rob Greig / Time Out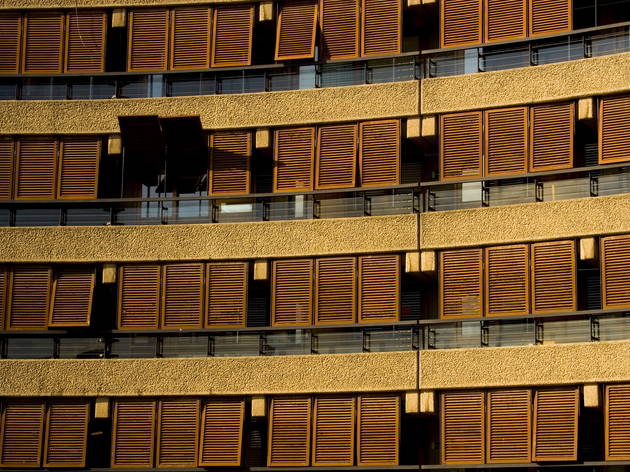 5/7
Nigel Tradewell / Time Out
6/7
Tove K Breitstein / Time Out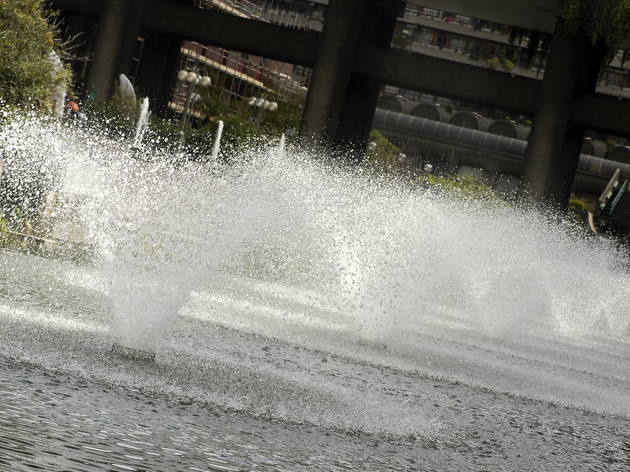 7/7
Andrew Brackenbury / Time Out
The UK's leading international arts centre
The Barbican Centre, a vast concrete estate of 2,000 flats and a leading arts complex, is a prime example of brutalist architecture, softened a little by time and rectangular ponds of friendly resident ducks. The lakeside terrace and adjoining café are good spots to take a rest from visiting the art gallery, cinema, theatre, concert hall or library within the complex. The art gallery on the third floor stages exhibitions on design, architecture and pop culture, while on the ground floor, the Curve is a free exhibition space for specially commissioned works and contemporary art. At the core of the music roster, performing 90 concerts a year, is the London Symphony Orchestra (LSO). The annual BITE season (Barbican International Theatre Events) continues to cherry-pick exciting and eclectic theatre companies from around the globe. The Barbican regularly attracts and nurtures experimental dance, and the Pit Theatre is a perfectly intimate space.
Find out more about the past, present and future of the Barbican with our complete guide to the Barbican Centre.
Venue name:
Barbican Centre
Contact:
Address:
Silk St
London
EC2Y 8DS

Opening hours:
Centre Mon-Sat 9am-11pm; Sun noon-11pm. Art Gallery Mon, Tue, Wed, Sat, Sun 10am-6pm; Thu, Fri 10am–9pm. The Curve Mon, Tue, Wed, Sat, Sun 11am–8pm; Thu, Fri 11am–9pm
Transport:
Tube: Barbican
Do you own this business?
The ostensible subject of this remarkable film is the jive-talking, toe-tapping, good-for-nothing class of slum-dwelling lumpens known as 'marginals': 'a worldwide economic stratum of very defined characteristics - principally unemployment.' But t...

Read more

This is the original version of the story about rebellious kids who feel betrayed by their father that Ozu remade as Ohayo thirty-seven years later. I Was Born, But... doesn't have the later film's oscillations between comedy and a tragic sense of...

Read more

Made by the director of The Nightmare Before Christmas, this has an enchanting, at times ghoulish, appeal. An adaptation of Roald Dahl's classic story, Selick's film may not have made any spectacular technical advance on his previous work (the ani...

Read more

Both engrossing and alienating, 'Solaris' was Tarkovsky's response to Kubrick's slightly earlier '2001: A Space Odyssey'. The Russian director took issue with what he saw as Kubrick's fetishising of new technology: 'Kubrick is intoxicated with all...

Read more

Lucas' first film, a reworking of 1984 set in a computer-controlled future world where THX 1138 (Duvall) becomes an outlaw hounded by android police after rediscovering love, long banned in this drug-soothed Garden of Eden where children are creat...

Read more

It's quite fitting that the central character of 'Rebecca' (Joan Fontaine) goes unnamed. When we first meet her, in Monte Carlo, she's under the thumb of the grotesque Mrs Van Hopper (Florence Bates), a domineering pheasant of a woman who spends h...

Read more

Based on David Hughes' novel The Pork Butcher, this is the tale of ageing German expatriate Kestner (Plummer), who heads for France to see daughter Tina (Hicks), rescues her from a loveless marriage, and whisks her off to the small town of Lascaud...

Read more

Sad-eyed and possessed of a rare stillness for stop-motion animation, this Oscar-nominated Swiss-French import beguiles you with its look, especially that of its main character. He's a little boy named Icare, yet he goes by Courgette, and we're ...

Read more
Into the Unknown: A Journey through Science Fiction

Many people see science fiction as the preserve of crater-faced, four-eyed virgins. There's something about the combination of aliens, spaceships, nerdy science and dorky storylines that's, you know, alienating. But science fiction, for all its niche...

Exhibitions

Until Friday September 1 2017

The Japanese House

Explore how architecture and family life in Japan changed after 1945 with this new exhibition at the Barbican. The legacy of WW2 and the changing face of Japanese society wrought huge changes in the way the nation lived, and the way Japanese design principles...

Exhibitions

Until Sunday June 25 2017

The Japanese House: Architecture and Life after 1945

Snaking your way through the Barbican's latest exhibition you will probably be met with an almost overwhelming desire to take off your shoes, so accurate is the 1:1 recreation of Ryue Nishizawa's Moriyama House. Brought all the way from Tokyo, it's impressive...

Until Sunday June 25 2017

LSO Discovery Summer Showcase

Elim Chan and Howard Moody conduct Trad Gamelan Pemungkah, Gilak and Ngedes Lemah, Ravel Empress Of The Pagodas from 'Mother Goose - Suite', Debussy's First Movement from 'La Mer', Kodaly's Dances Of Galanta and Howard Moody;s Crimson River.

Classical and opera

Thursday June 22 2017

The Tempest

You can expect mind-boggling visuals as well as Shakespeare's finest wordplay from the RSC's 'The Tempest': they've teamed up with computer boffs Intel and their 'Imaginarium Studios' to create swirling technicolour scenery. It'll be home to a family-friendly...

Drama

Friday June 30 2017 - Friday August 18 2017

Show more
You may be interested in:
Average User Rating
4.3 / 5
Rating Breakdown
5 star:

10

4 star:

15

3 star:

0

2 star:

1

1 star:

0
The barbican is fabulous - one of those establishments that embraces all art forms, making them accessible to everyone. I've seen Waiting For Godot here, the ballet, Winton Marsalis.. I think your soul is made richer just standing next to that beautiful concrete slab by osmosis!
Love this building. Plenty of exhibitions plus concerts and cinemas. Many places to have food so you can spend all day there. Nice terrace to have lunch in a sunny day
The Barbican is always worth a visit if you are in the area, regardless of what's on. It's a beautiful complex which has so much to see, both inside and outside. I always wonder who lives around the Barbican as I understand the apartments / flats that surround it are housing designers / artists / locals which adds to its community feel.

This brutalism monster might seem scary on the first visit but the more you see it the more you love it! Ageing has definitely made it more special and in combination with the new activities it hosts, it's one of the most important cultural centres London is offering. Any kind of art exhibition can be found here from time to time, as well as theatre, music and cinema shows. And all of them always carefully selected and with special prices for young and older people. Even if you're not interested in anything that's on, visiting is still an experience itself -as it feels like a journey to the past- and you can always enjoy sitting at the ground floor cafeteria by the ponds or even next to them when it's sunny!
I would love to do a gig here as this is London's answer to Carnegie hall on 7th Avenue. It is however sad to read the comments from the dissatisfied bride below. So anyone getting married in London should have a look at recommended venues: www.youtube.com/watch?v=DIB4nvvLkNk Notwitstanding, the Barbican does other things very well and is worth a visit.
I love going to shows, the art gallery and cinema here. Really cool 60s building.
I had a lovely wedding, the location was spectacular and I had a fantastic day as did all my guests. It ended rather abruptly though with the music being turned off at 11 on the dot. I can hardly complain, but I do have some serious complaints regarding the service. The food at the wedding was a much lower quality than what I was served at my tasting. The appetiser, which had been lovely at the tasting, held no resemblance to what I was served at my wedding and the creme brulée instead of being luscious and creamy as it had been at the tasting, was a stiff gelatine. After the wedding the staff didn't pack up my crockery hire correctly which made me lose my deposit and they were completely unremorseful about it, ignoring my emails and not helpful at all. The cherry on top of the cake, 2 months after the wedding, after we had settle all accounts the wedding planner started bothering us for another 600 pounds. We had spent the budget, the invoices had all been settled and he was haggling us for more money. Quite unprofessional.
So looking forward to Blaze...thanks to the Big B!