Heads up! We're working hard to be accurate – but these are unusual times, so please always check before heading out.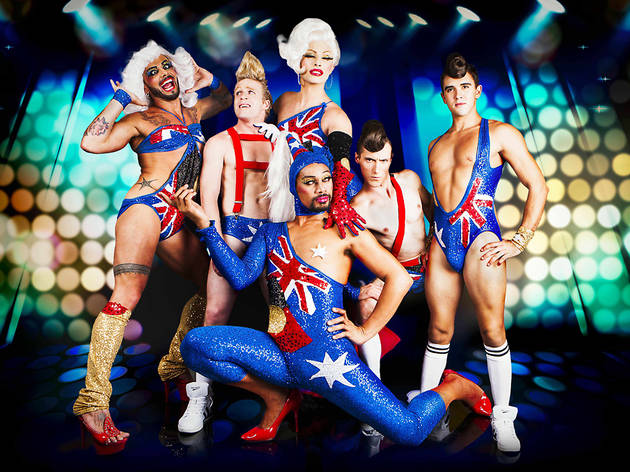 The return of Briefs: 'It's putrid but amazing'
The Aussie boylesque circus troupe return with a bit of polish. But don't worry, they're still gloriously perverted
Briefs got mixed reactions at
this year's Edinburgh Fringe
. 'Loved the show,' one well-to-do lady told the six-strong Aussie troupe. 'But I'd suggest removing the dog poo…' Last year, the all-male company grabbed UK audiences' attention with their mix of raucous striptease, alt-drag anarchy, circus skills and social satire. Their show was ramshackle but that was part of its charm: a reminder of its lo-fi origins at the back of a Brisbane bookshop. That's where host Fez Faanana picked up his sharp repartee too.
This year's '
The Second Coming
' is altogether more polished. Having secured Australian arts funding, the team have been able to experiment with content; but many of the original line-up were unavailable, so four newbies have joined Faanana and award-winning boylesquer Mark 'Captain Kidd' Windmill. With polished group acts, aerialism, yo-yo and puppetry routines, and minimal verbal content, the result is a slick circus spectacle akin to La Clique and its offspring.
But just as you begin to wonder whether the grungy, radical streak that gave Briefs its edge has been smoothed away, along comes 'Beast in Show'. Mashing up catwalk and dog show, it's a number that goes places few underground acts would dare to tread, exuberantly pastiching bestiality with a shit-eating grin on its face. And its shock value is all the richer for coming in the middle of such an accessible show.
It is, in Windmill's words, 'putrid but amazing' – and clearly a bit much for certain well-heeled Edinburgh types. But requests to tone things down, Faanana reports, were met with a firm rebuttal. 'We were like, "Fuck, no, idiot!" It's the thing that sets us apart!'
'Briefs: The Second Coming', London Wonderground, Thu Sep 19 to Sep 28.