Heads up! We're working hard to be accurate – but these are unusual times, so please always check before heading out.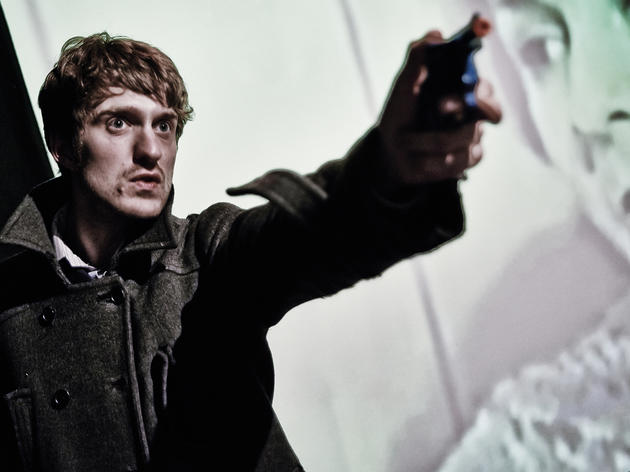 Joseph Morpurgo – Odessa review
Pleasance Dome
Joseph Morpurgo's mind is bustling. Last year, his character comedy debut 'Truthmouth', a collection of sketches spoofing verbatim theatre, was crammed with fresh, funny ideas. 2014's offering, 'Odessa', is equally impressive, but adds a smart narrative, which both drives the show forward and takes it down some confusing paths.
We open with 1980s news report footage about a chemical plant fire in Odessa, Texas. Morpurgo ingeniously brings to life the subjects of the story, as well as the stars of some dodgy Odessa TV ads, to string together a 'Twin Peaks'-style whodunit. The footage is paused on the grainy face of an eye witness or police officer, and the crafty comic takes over the character from there.
Morpurgo has an elegant way with words and a knack for inventing pleasingly silly new phrases. A local diamond salesman calls his gems 'fit gravel' and a bombastic, feminist-fearing police chief blurts out ridiculously macho claims, like, 'even my teeth have stubble'. In fact, Morpurgo's language manipulation is key to the show's laugh-count. Even the dialogue of his creepier characters – and he sure does enjoy taking an innocent figure, like Santa Clause, and adding a sinister edge – is beautifully absurd.
The story itself is tricky to follow – it gets lost among the frenzied set-pieces and throwaway characters (even the static between the grainy footage is brought to life as a tinsel-covered beat poet). But despite a befuddling throughline, 'Odessa' is an exhilarating trip into the tirelessly inventive mind of an obvious talent. Just try not to get lost in there.
'Joseph Morpurgo – Odessa' is at the Pleasance Dome, 5.20pm