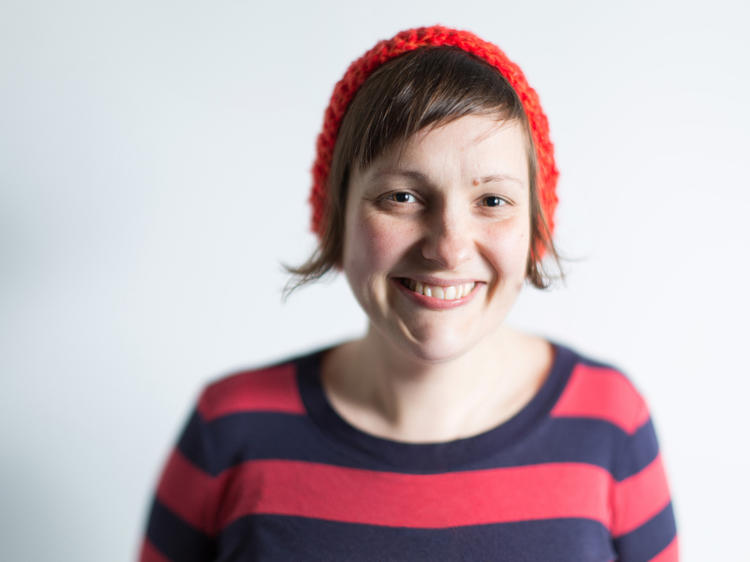 © Giles Smith
Josie Long – Cara Josephine
Josie Long has spent three years shrugging off her reputation as the queen of quirk with a trilogy of passionate, angry but ultimately optimistic political shows. It's done her good, too – two of them received Foster's Edinburgh Comedy Award nominations.
Well, she's changed tack again. 'Cara Josephine' is a heartfelt, introspective piece of stand-up about break-ups, family and romantic ideals. It's her most personal show yet, and it's another feelgood triumph. And don't worry, Nick Clegg still gets a kicking.
'Last summer I had my heart broken,' she says at the start of the show. The Orpington-born stand-up stayed in the relationship for too long, she admits, and now she's 'old' (well, 32) she's suddenly worried about getting left behind while her friends settle down and have kids.
It's familiar comedic ground, but Long's exploration of love and emotions is full of self-reflection and childlike enthusiasm. She picks apart her failed relationships, acknowledges her own mistakes and frets about whether she'll ever find love while always being irresistibly charming and upbeat. She's taken her post-break-up angst and focused it on becoming a better person; taking up rock-climbing and adventure spots, and thrusting herself into 'doing high art things aggressively'.
It's Long's tangents and storytelling techniques that produce the biggest laughs. She tells her tales like an epic tragi-comedy movie, adopting the voice of a ridiculous 1930s film noir detective or an annoyingly whiny child. She touches on politics, too – there's a delightfully silly sketch imagining having a picnic with Nigel Farage.
But it's her personal stories that are most engaging. The show's themes are straightforward, but by keeping things simple we get to see behind the fiery political views and homemade props and meet the real Josie. And it turns out that she's, rather predictably, an absolute delight.
'Josie Long – Cara Josephine' is at the Stand Comedy Club, 8.40pm