The best Netflix series & shows to binge-watch now
From 'Stranger Things' to 'Sex Education', we've ranked the best Netflix original series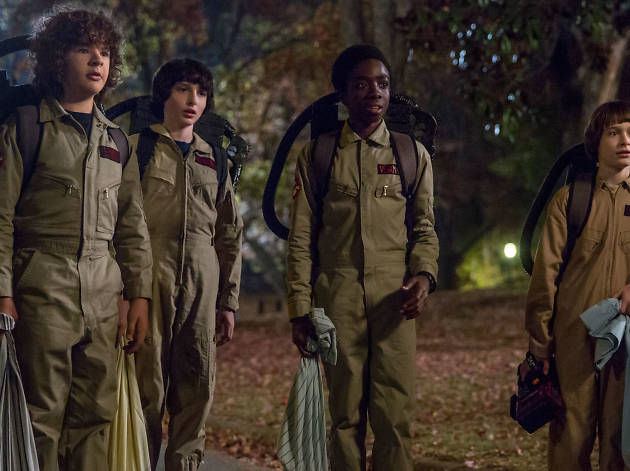 Finding the best Netflix series for your next binge watch can be a daunting prospect, with an almost bottomless pit of content to choose from. The streaming giant licenses huge amounts of TV and produces its own shows, too. Recent figures suggest that Netflix is spending $13 billion developing original content to add to the almost 1,600 TV shows and series already on the platform.
To help you avoid incessantly scrolling through the never-ending carousels of content, we've looked at all Netflix Original Series and picked the best of the bunch, including big hitters like 'Stranger Things', newcomers such as 'Sex Education' and gripping true crime docu-series like 'Making a Murderer'. We've ranked them, too, so you can really prioritise your next session. And when you've run out, you can always head to Amazon Prime...
Recommended: The best films streaming on Netflix right now
9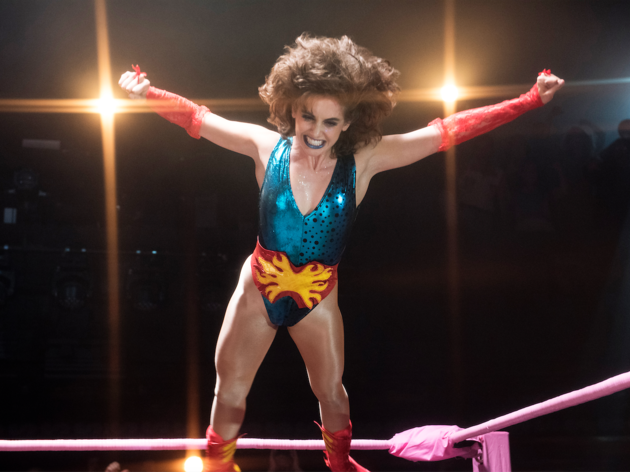 Erica Parise/Netflix
2 Seasons, 20 episodes
What is it?
A dramedy about a female wrestling team.
Why watch?
Based on the 2012 documentary ' GLOW: The Story of the Gorgeous Ladies of Wrestling', we're introduced to out-of-work actor Ruth Wilder (Alison Brie) who ends up auditioning for a women's wrestling promotion. Set just after the women's liberation movement in 1985, the show questions just how much has really changed and whether the women taking part in GLOW are empowered or exploited.
8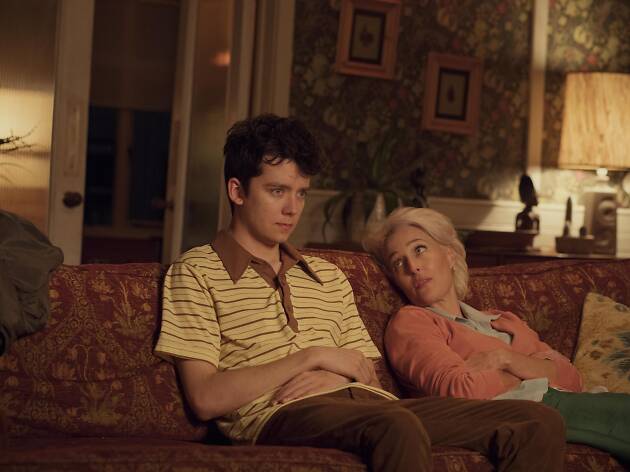 Sam Taylor/Netflix
1 Season, 8 episodes
What is it?
A wise, funny and touching cumming-of-age show about a teenage boy who inadvertently starts a sex therapy clinic at school.
Why watch?
'Sex Education' might seem like just another comedy series about a group of teenagers obsessing about sex, but it manages to tackle formative fornication without fudging things – it's a tender and wise show with smarts. Even better, it's funny. We meet Otis (Asa Butterfield), the son of a sex therapist (played expertly by a cool Gillian Anderson), and his gang of friends, including GBF Eric (a standout role played by Ncuti Gatwa) and Maeve (Emma Mackey), who Otis starts a sex therapy clinic with at school. What results is a surprisingly aware and, dare we say it, 'woke' show about sex that more than a few grown-ups could learn from. It proved such a hit that, almost immediately after it dropped, Netflix commissioned a second season.
7
JoJo Whilden / Netflix
6 Seasons, 78 episodes
What is it?
A dark, dark comedy set inside a women's prison in New York State.
Why watch?
While 'Orange is the New Black' is not without its faults, its heart, humour and humanising approach to the American prison system has made it one of Netflix's most compelling shows. Our entry to the prison is Piper Chapman, a spoiled white woman indicted on drug trafficking charges, but it's the other inmates, their stories and personalities that pull you into the goings on at Litchfield Prison. The show's seventh and final season premieres in 2019.
6
Netflix
2 Seasons, 16 episodes
What is it?
A clever satire of the true crime genre.
Why watch?
If you've ever found yourself playing amateur sleuth after binge-watching the latest true crime phenomenon to grip the globe, then you'll probably enjoy 'American Vandal' and it's intelligent parody of the genre. There are conspiracy theories, suspects and, of course, a crime. Season 1 follows a high school student accused of spray painting penises on 27 cars, while Season 2 is about some dodgy lemonade in a cafeteria. It's hard-hitting, and hilarious, stuff.
5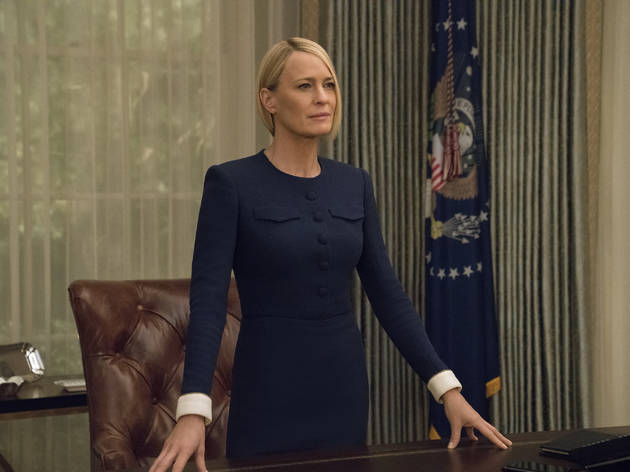 David Giesbrecht/Netflix
6 Seasons, 73 episodes
What is it?
A political thriller about the lengths individuals will go to get their grip on power.
Why watch?
It was really the first Netflix Original Series that made a splash, and the first few seasons following Frank and Claire Underwood's grasp for power was thrilling, shocking and absolutely gripping television. The allegations brought against Kevin Spacey mean that he's no longer in the picture. But really, it was Claire Underwood, played by the magnetic Robin Wright, who was the true leader, steering the show with her talent. Unfortunately, the show's sixth and final season where she took centre stage was met with a muted critical response. Still, we'll always have those first few tense seasons of political intrigue to keep us up at night.
4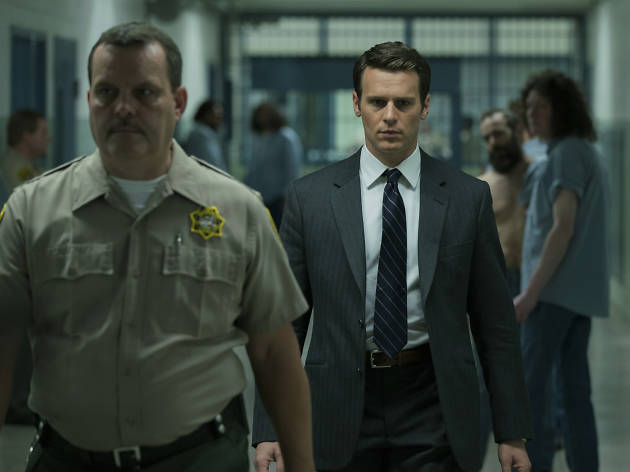 Patrick Harbron/Netflix
1 Season, 10 episodes
What is it?
A dramatisation of the true story about the FBI's early development of criminal psychology and criminal profiling from the king of tension building, David Fincher.
Why watch?
It's no secret that deep down we're all a little obsessed with serial killers. This show doesn't just look at why these criminals commit the horrors that they do but also highlights how, in some ways, we're all very similar. It's a slow burner, but this just builds the tension for an edge-of-your-seat finale.
3
Netflix
2 Seasons, 17 episodes
What is it?
An '80s nostalgiafest dressed up as a supernatural science-fiction horror series.
Why watch?
Following in the tradition Stephen King and Steven Spielberg, at the heart of 'Stranger Things' is about story about growing up, the muckiness of adolescence and the power of friendship. Throw in buckets of '80s references, scary alternative universe, a missing kid, a frightening monster, an unstable Winona Ryder and a child with telekinetic powers with a predisposition for nosebleeds and you've got yourself some binge-worthy TV. Even better, 'Stranger Things' returns on July 4 2019.
2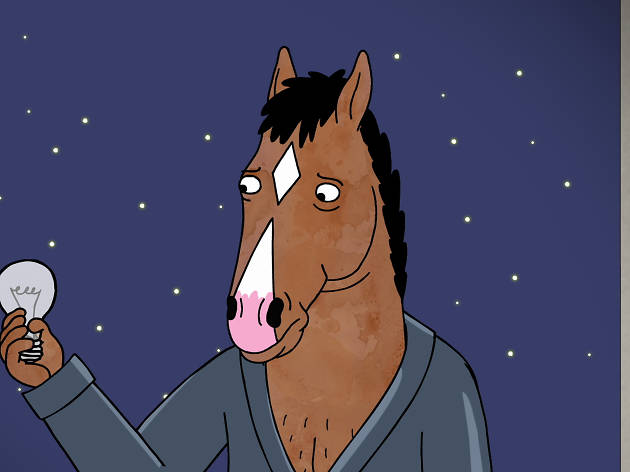 Netflix
5 Seasons, 61 episodes
What is it?
Adult animated comedy about the complexities of fame set in an alternative world where humans and anthropomorphic animals live as one.
Why watch?
It's one of the most highly rated Netflix Originals and with good reason. It manages to tell its stories about desperation, depression, self-destruction and isolation with both humour and melancholia, never straying too far in either category. It's sociopolitically aware, too, broaching topics as varied as the gun debate in America to asexualuty. Oh, and the lead character is literally a horse.
1
Netflix
2 Seasons, 20 Episodes
What is it?
A historical drama about the British monarchy that's allegedly Netflix's most expensive drama
Why watch?
Aside from being a lusciously filmed, beautifully presented and painstakingly accurate period drama, 'The Crown' feeds into one of the nation's favourite pastimes: speculating about the personal lives of the royal family. The first two seasons focused on Queen Elizabeth II's ascension to the throne and her relationship with Prince Philip. Claire Foy brought a steely restraint to her portrayal of our monarch, while Matt Smith put on an equally good show as her husband, the Duke of Edinburgh. Don't get attached to them, though, as for the next few seasons, the whole cast has been replaced to allow for the passing of time. Fret not, however, as the majestic Olivia Colman will be taking over the crown to grace the throne and play Queen Elizabeth II.
Fancy a movie?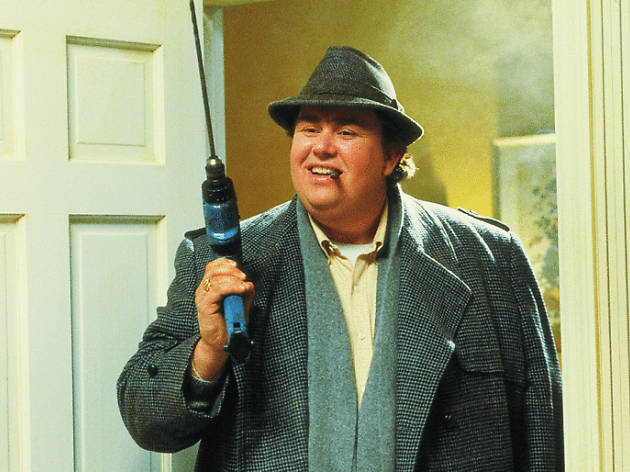 A bumper selection of movies available to stream right now on Netflix, including a brace of classic dramas, some old-school horror and a handful of recent indie smashes
Snap up exclusive discounts in London
Time Out's handpicked deals — hurry, they won't be around for long...