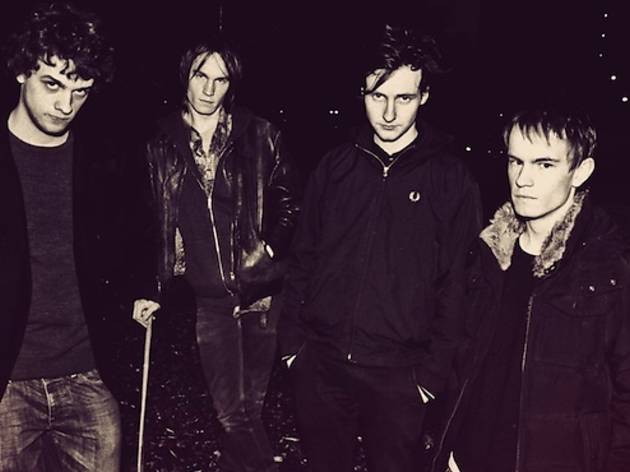 What's the deal with… Filthy Boy?
Everything you need to know about the London four-piece with the dirtiest minds in indie
Just how filthy is this boy?
Actually, there are four boys in Filthy Boy – but they are pretty filthy. Their song 'Waiting on the Doorstep' is sung from the perspective of a man who's too polite to interrupt his wife's adulterous sex party.
We've all been there…
Quite. Lead singer Paraic Morrissey's lyrics have a wry, observational streak that's not so much reminiscent of his gladioli-swinging namesake as of a (more) dirty-minded Alex Turner of Arctic Monkeys.
Hold on. Did you say Morrissey?
Yep. In fact, Filthy Boy have twice as many Morrisseys as The Smiths. Paraic's identical twin brother Michael plays bass, alongside Ed Bernez on drums and Harry Weskin on guitar.
And how do these ragamuffins sound?
On the band's debut album 'Smile That Won't Go Down', out on April Fools' Day, you'll find traces of Nick Cave, Hank Marvin, Tom Waits, Alex Kapranos of Franz Ferdinand and Edwyn Collins (who produced the record). But their twangy guitars, rumbling drums and Paraic's baritone crooning – often in the character of a deranged stalker – do set them apart.
Do you think they'll come to my adulterous sex party?
No, but you can make an appointment with Filthy Boy at one of their gigs. They're getting more and more crowded, so show up early, or you too will be waiting on the doorstep.
The Bottom Line
Listen. Sing along. Then wash your mouth out with soap.