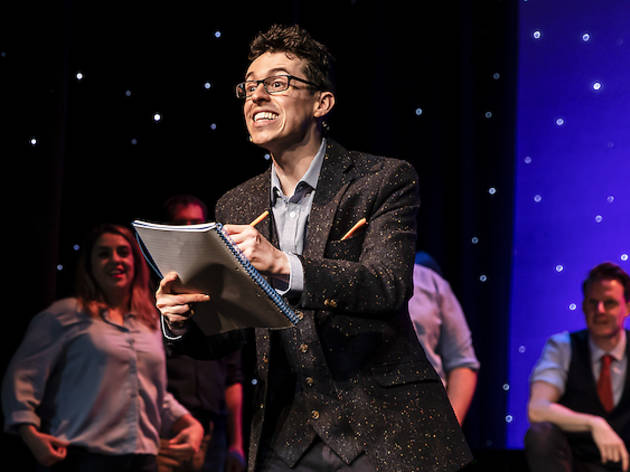 The best theatre shows to stream online right now
The stages are shut and we're all stuck indoors, but there are plenty of options to bring the stage to your living room
Digital theatre has come a very long way since the first lockdown in March 2020: initially, a number of big institutions threw open their digital archives to allow free streaming of the productions they'd pre-recorded for cinema or archive. As time wore on, an increasing number of original works of digital theatre have been created, while several theatres – notably the Old Vic – have opted to stream fully live performances from empty theatres, a practice that is allowed to continue during lockdowns.
While some shows are simply now available to stream indefinitely, this is a round up of shows that are either performed live or only available to watch for a limited time. Many of them are pay-for and ticketed.
There's also a basic round-up of digital streaming platforms.
Shows streaming this month
Streaming shows coming up
Is it a play? Is it a film? Well, it's something in between. Following on from the success of their live-streamed production of Tom Stoppard's 'A Separate Peace' in May 2020, London theatre company Platform Presents will premiere 'Good Grief', by Lorien Haynes. Created for the screen, not the stage, the play was rehearsed over Zoom and filmed in a studio to be streamed for three months from February 15. Directed by Natalie Abrahami, 'Good Grief' is a romantic comedy which follows the story of two friends coming to terms with the loss of a woman they both loved. BAFTA award-winning Sian Clifford – otherwise known as Fleabag's uptight sister, Claire – stars alongside Nikesh Patel, who you might recognise as Foaly in 'Artemis Fowl'.
In these unpredictable times, the idea of wielding a bit of power feels pretty satisfying. Secret Theatre Projects allowing you to do just that with 'Redemption Room' – an interactive theatre experience taking place over Zoom, where you get to decide the fate of six disgraced celebrities. As an audience member, you're part of a judging panel who will interact with fellow judges as well as the celebrities, who beg for redemption for their 'crimes'. A fun extra element is that the celebrities are located in six cities, and will join the Zoom from those locations: London, Hong Kong, Singapore, Mumbai, Sydney and New York.
Southwark Playhouse presents this new British musical that puts a gender-swapped spin on Johann Wolfgang von Goethe's classic poem (you might be more familiar with the Disney 'Fantasia' version). This version is set under the Northern Lights in a town called Midgard, where the rebellious daughter of a sorcerer discovers her newfound powers just in time to save her town from destruction. Suitable for all ages.
Digital players and platforms