Giovanni Martinez of Sadie Kitchen and Lounge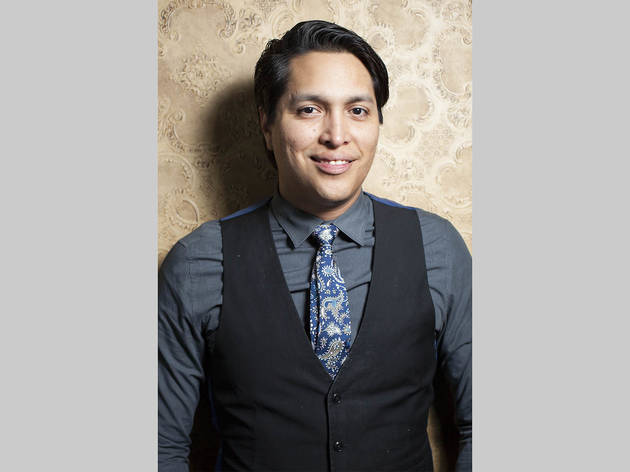 1/3
Photograph: Jakob N. Layman
Giovanni Martinez of Sadie Kitchen and Lounge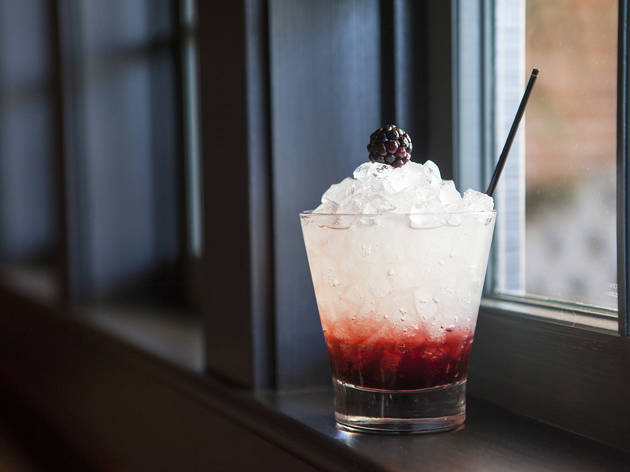 2/3
Photograph: Jakob N. Layman
Bramble at Sadie Kitchen and Lounge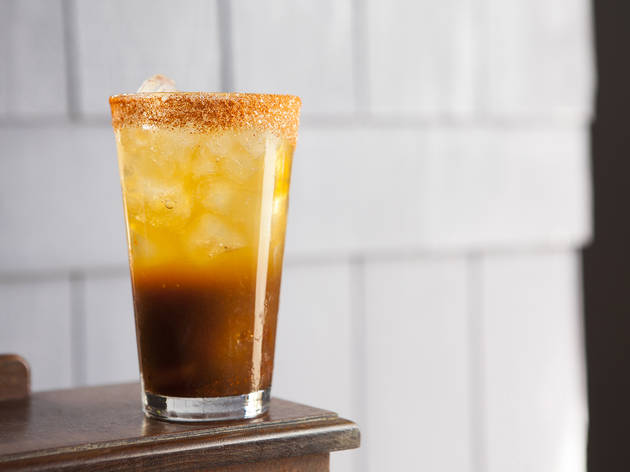 3/3
Photograph: Jakob N. Layman
Michelada at Sadie Kitchen and Lounge
Giovanni Martinez of Sadie Kitchen and Lounge
What's your drink of choice?
How do you not sound like a nerdy bartender? It depends on the time of day. After a shift, probably a beer, something light but tastes like a beer, more to get rehydrated. I like to start the evening with a daiquiri—that's my go-to.
What's your favorite bar tool?
Ice.
What trend would you like to go away?
A lot of it has already gone away—snooty bartenders.
What's the drink to order at Sadie Kitchen & Lounge?
They're all my babies. Order a Kentucky Ninja—everybody else does. It's Yamazaki 12-year Japanese whiskey, Bulleit bourbon, lemon juice, honey and lavender.
What's the best pick-up line you've ever heard?
I don't know if I've ever heard one that worked. I once heard a guy walk up to the bar, put down his keys and say "You know, those are keys to a Lamborghini."
What's on your playlist?
It's all over the place but I've been on an oldies kick lately—everything from the Beatles and Led Zepplin to David Bowie and Queen.
What are your favorite bars?
Outside of LA, I really like Happiness Forgets in London. It's a great, small, awesome bar. I find myself at No Vacancy a lot because it's right near work [Sadie Kitchen & Lounge]. Harvard & Stone is always a fun time. It's always great to get your dance on in the front and the back R&D bar because there's always someone I know there. It's always a fun night, which is most important.
What are your favorite places to eat late night?
El Flamin Taco truck on Fifth and Vermont. I get a couple tacos and a huarache.
Where was your first kiss?
I must've been 13 years old at someone's quinceañera. I don't remember excatly where it was, but I remember who it was and how incredibly awkward it was. It took about 20 minutes to go from here to here [gestures from arm's length to mouth].