Meet these LA sommeliers
Five LA wine experts talk about the future of vino in a city that loves to drink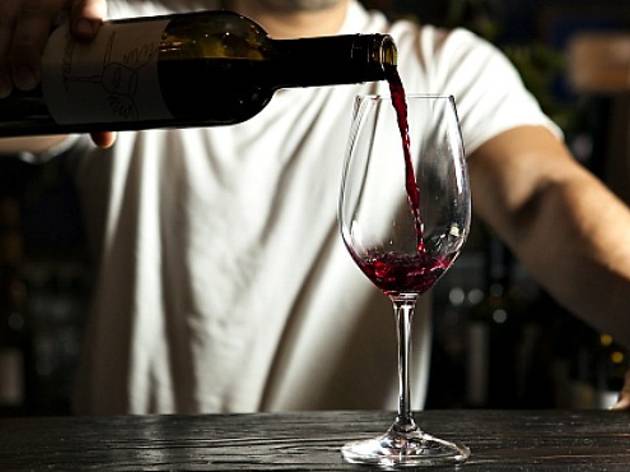 1/6
Photograph: Jakob Layman
RECOMMENDED: Meet these LA bartenders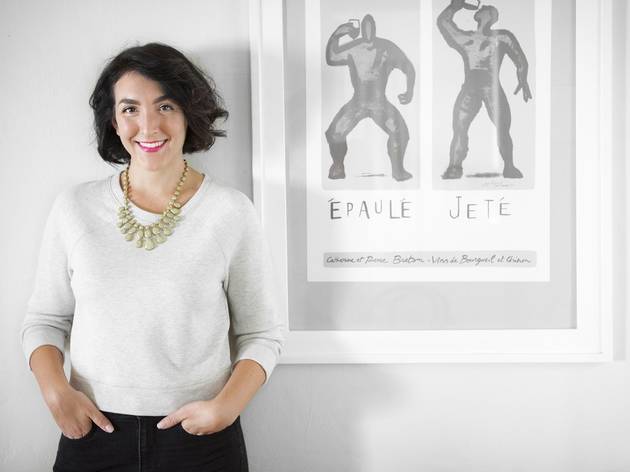 2/6
Photograph: Jakob N. Layman
Wine expert: Writer (Punch, Liquid LA, Brunellos Have More Fun), owner of Bottle Stock Shop Time Out: As you've been documenting the evolution of food and drink in Los Angeles over the past five years, which element of it has excited you the most?Whitney Adams: That people are willing to take risks and do something different. There isn't as much pressure here as, say, New York or San Francisco. ​Angelenos are literally hungry for anything new, exciting and well executed, whatever the cuisine or vibe. The wine scene has grown leaps and bounds in the last several years, and I'm excited to see what unfolds. I have a ton of faith in this city and its wine community. Time Out: Have you noticed any distinct trends in wine bars and wine lists in LA over the years?WA: I've noticed a more relaxed and informal approach, the feeling that wine doesn't have to be so precious. That's something I can most definitely get behind.  Time Out: What wine are you stoked on at the moment?WA: The California "natural" wine scene. There are a ton of awesome winemakers/farmers making exciting wines and thinking outside of the box. I love anything and everything Chris Brockway of Broc Cellars makes. He's always trying new things, but doing it in a really authentic way. And the wines are just delicious.  Time Out: Where do you see the wine scene in LA going in the next few years?WA: I hope it expands more. I have a feeling there will be a few more dedicated wine bars popping up, as well as more focus and attention to wine programs at chef-driven restaurants.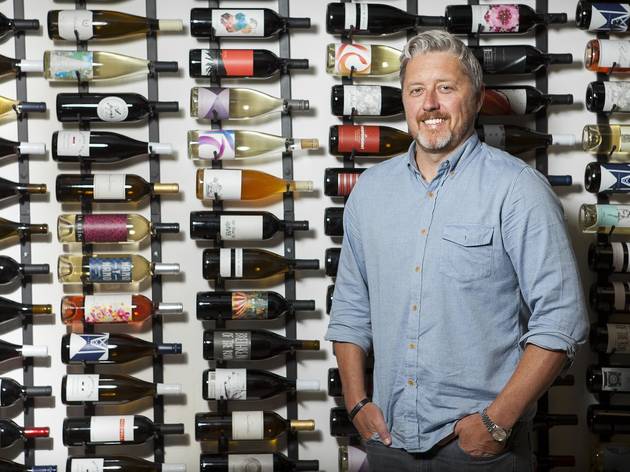 3/6
Photograph: Jakob N. Layman
Wine expert: Winemaker/Founder of Club W Time Out: Club W is a wine club, a wine distributor and a winemaker. How does this system work?Brian Smith: We started as a wine club/marketplace where we offered a personalized selection of three wines per month delivered directly to your door for $39. We realized we could deliver a higher quality product at a better price if we went deeper into the vineyards and winemaking. Today we're a global winery with what we believe is the most efficient and sustainable way to deliver great quality, small lot wines directly to our customers. Time Out: You guys have a beautiful, funky aesthetic for your labels. How much focus do you put into the design, and do you think that this is really important when connecting with new wine drinkers?BS: A great label is the easiest way to connect with someone. We try to make sure each label is the first chapter of the rich stories behind each wine. It's an incredibly fun process. We have some pretty great label collaborations in the mix with street artists, tattoo artists and even a boutique wallpaper designer out of Brooklyn. Time Out: What wine are you stoked on right now?BS: Provencal rosé. I drink gallons of it and I absolutely love spending time there. You just feel like you're living right when you have a glass of rosé in your hand. Sicily is high on the list. Other than that, I'm always looking to taste something new to expand my worldview. Time Out: Where do you see the wine scene in LA going in the next few years?BS: I think it will just continue to grow. Hopefully more passionate people will be getting the backing and support to launch their own projects, creating something that will be the next big thing and the foundation for the future.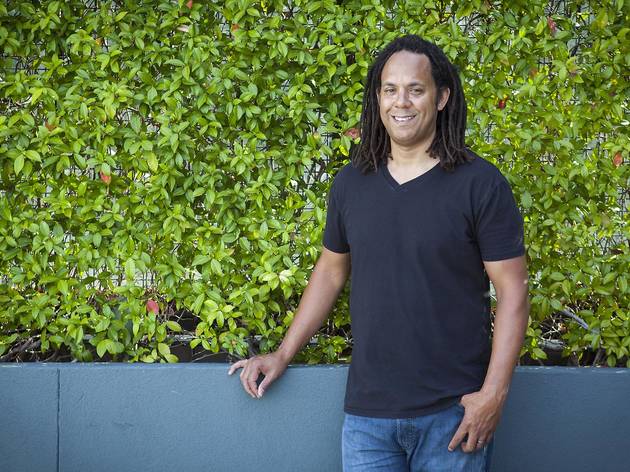 4/6
Photograph: Jakob N. Layman
Wine expert: Staff-member at Silverlake Wines, former wine buyer for Buzz Beer and Wine Time Out: Do you feel more comfortable selling wine in the store environment as opposed to the restaurant?Jamil Williams: Absolutely. I've never worked in a restaurant before, and I'd be horrible at it because I'm really clumsy! In the store we talk more about what's going on around the wine. You'll ask someone what they're doing that night, who they're sharing it with, what kind of music will be playing. I think that approach removes the pretension and snootiness. The wine is already assumed. Time Out: You work at Silverlake Wines, one of the most reputable wine stores in Los Angeles. If you had to say, who is the Silver Lake wine drinker?JW: You know, I hesitate to try to summarize the Silver Lake wine drinker, but I would definitely say that the majority of the customers are wine literate, and they trust us which, given the stature of Silverlake Wines within the community and the city, makes sense. Time Out: What wine are you really stoked on at the moment?JW: I had a case and a half of this incredible Petillant Natural Riesling from J. Brix, made by Jody and Emily Towe down in San Diego. Incredible wine. Sadly it's all gone, for now. My wife was like, "Why don't you save some of it?" I was like, "Hell no, I'm drinking this now." Time Out: Where do you see the wine scene in LA going in the next few years?JW: Well, a lot of us in the industry are really excited about Abe Schoener of The Scholium Project's potential move to Downtown Los Angeles. Abe is an extremely talented winemaker who's making some really awesome, avant-garde wines up north, and he's been looking at getting a space here to start producing wine. Hopefully this will start a movement of great wine produced in Los Angeles, and result in interesting, accessible California wines at every day drinking prices here in the city.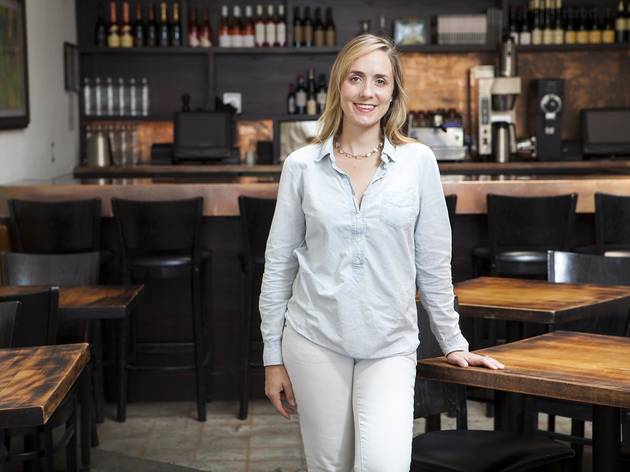 5/6
Photograph: Jakob N. Layman
Wine expert: Restaurant sommelier at animal, Son of a Gun Time Out: When you work directly with people like Jon and Vinny (founders of animal and Son of a Gun) who push the boundaries of food, is there the temptation to match their eccentricity rather than the flavors they present?Helen Johannesen: It's too easy to be like, 'Oh veal brains? I'm gonna get some weird-ass Greek red wine that no one can pronounce!' Five years ago at animal I was buying classic wines from regions that weren't as well known in Los Angeles as they are now. To me that was an interesting boundary to push. Thrilling people for thrill's sake is too obnoxious. It's about the journey, not about how smart or esoteric I can be.  Time Out: How much involvement do the chefs have in your wine list? Has working with Ludo Lefebvre (Trois Mec, Petit Trois) provided a change of pace?HJ: Jon and Vinny have fantastic palates, but they don't really know a lot about wine. They don't play a part in the wine programs, but they support me and find it interesting which is awesome! It was a wonderful experience working with Ludo. He's from Northern Burgundy and so he has a great foundational wine knowledge and a heap of producers that he loves (and that I love, too). He likes to be involved, and I really embraced that because its fun to collaborate.  Time Out: What wine are you stoked on right now?HJ: Super stoked on the wines being made from the hill of Breze in Saumur. This region in France is explosive! I recently visited Arnaud Lambert and Romain Guiberteau [winemakers in this region]—the wines are so good and they're only going to get better. Time Out: Where do you see the wine scene in LA going in the next few years?HJ: I think it'll be interesting to see what shape wine lists take. Burgundy has had three tough vintages so prices will rise and people will need to adapt. I think Austrian wines will continue to accelerate their notoriety, and there are really cool Californian vignerons who are doing exceptional work.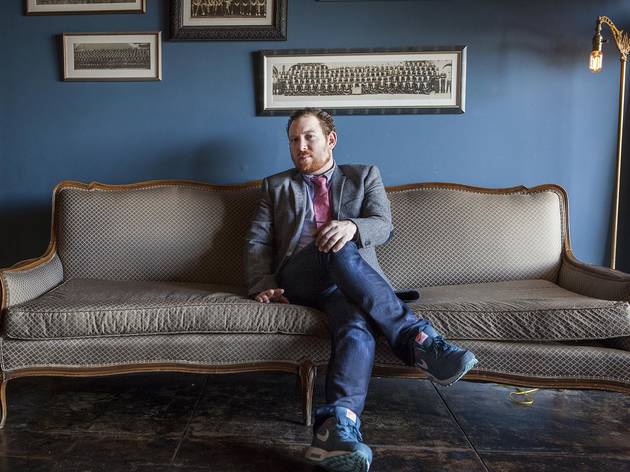 6/6
Photograph: Jakob N. Layman
Wine expert: Wine bar manager at Covell Time Out: At Covell you have become known for abandoning the wine list and opting instead to let the staff guide the customers. How has the public responded to that?Matthew Kaner: Most people love the fact that we don't hand them a primary source document in nine languages that you need a decoder ring to decipher. Why bother? Start a conversation, answer a few questions or give us a sense of what you're after and let us go to work! Our program is based on education, trying something new, asking a question and receiving an answer. And the response has been very positive. In fact, it's actually created a butterfly effect where the customers' Covell experience drives how they interact with other restaurants or wine bars! Time Out: Do you derive a lot of pleasure from encouraging customers to drink things they wouldn't typically order?  MK: Absolutely. People will often say something like, "What Cabs do you have?". I like to remove the grape variety and focus more on the characteristics of the wine. A follow-up question could be, "Are you looking for something more fruit forward, or more earthy?" This allows people to rework their wine brains to use characteristic-driven wine experiences. It means that we can pour things like Negrette from Fronton, France, or Bordeaux-style blends from Morocco, all the while being true to education and giving a unique experience rather than just pouring a glass of whatever Cabernet Sauvignon(s) we may have open that night. Time Out: What wine are you stoked on right now?  MK: I'm always excited about Riesling. My most recent trip was to Vienna so I've been drinking a lot of Wachau Riesling, particularly by Weingut Tegernseerhof. I also love light red wines that are high in acid, such as Pineau d'Aunis from the Loire Valley in France. The last few years I've been lucky enough to drink wines from the late 19th century, so I have experimented a lot with vintage wine lately. Time Out: Where do you see the wine scene in LA going in the next few years?MK: I see many more wine-forward establishments opening in neighborhoods you didn't expect 12 months prior. Everyone deserves a great glass of wine in their life!    
cocktail bars
and hyperlocal craft beers to one that's more focused on wine. The sommelier is the new
mixologist
. The
wine bar
is the new speakeasy. To get an all-encompassing view of what wine drinking in Los Angeles looks like at the moment, we hit up some of the most forward-thinking sommeliers that are driving LA's wine industry. Click through our slideshow to see what their thoughts are on the role of the juice and how we'll all be drinking in the next few years.
---